Birmingham has a proud history in the world of football, with teams hailing from the city making waves across the football league pyramid. While not amongst the very best in England right now, each side that comes from Birmingham arrives with a set of passionate fans that will follow their team to the very end.
In this guide to football clubs in Birmingham, we will take a look at the professional clubs that play in the city, which are the most successful and which sides boast the most fearsome derby.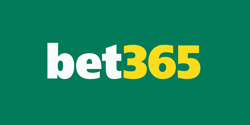 bet365 6 SCORES CHALLENGE
Predict scores to win up to £1,000,000!
We're giving you the chance to win up to £1,000,000 by predicting the scores of just six Soccer matches, every week at bet365! With the 6 Scores Challenge, all is not lost if you fall short on one or two results, we're also offering prizes for three, four and five correct results.
New and eligible customers only. Free to play. T&Cs apply. Registration required. #ad
The Premier League
Every single side playing in the football league pyramid dreams of playing in the Premier League, and this is exactly what our first two teams has managed to do, although they have had to deal with yo-yoing a little in recent years.
Aston Villa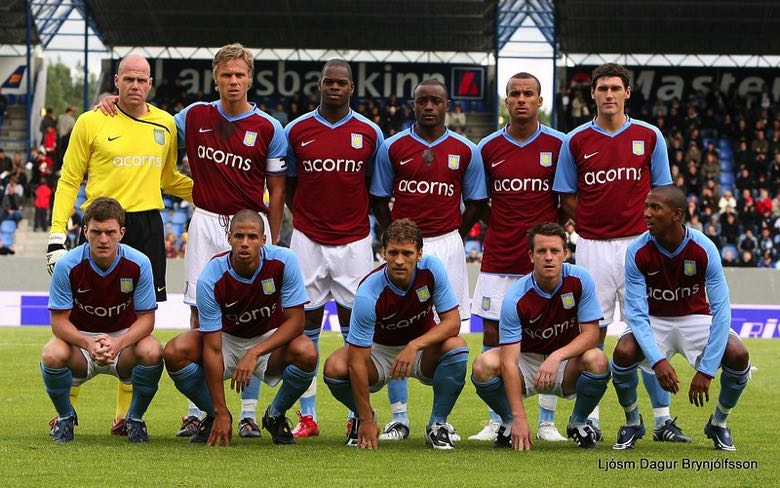 Aston Villa Football Club were founded in 1874 and were one of the founding members of the Football League in 1888. They were also one of the founding members of the Premier League in 1992.
Currently plying their trade in the Premier League at their 42,749 seat stadium called Villa Park, the Villains are looking to climb up the Premier League table in an attempt to secure European football for their fans once again. They are still someway short of the top six right now, but they are looking to close this gap with each passing season.
Titles & Trophies
Despite having to remain contented with their best days being in the past right now, Villa and their fans can at least hark back to some truly incredible days in their past. Their greatest ever achievement came in the 1981/92 European Cup (now the UEFA Champions League) as they secured the biggest trophy available to a club from Europe. This was quickly followed by the European Super Cup (now the UEFA Super Cup). Since then, Villa have been a long way short of winning a second European trophy, with the side unable to rekindle their glory days.
In the league, Villa have been fairly successful, although, once again, all of their triumphs came a long time ago. Their maiden First Division title came back in 1893/94, and they have won six titles since then, with the latest of these coming in 1980/81. This means that they have won seven First Division titles, but no Premier League crowns. This once again highlights just how far off the pace Villa have been in recent years in England's top league.
Alongside their major league titles come two Second Division titles and a Third Division title. As for cup competitions, Aston Villa have seven FA Cup, five League Cups and they have two Intertoto Cup wins. Clearly, Villa's fans have not been short of silverware to enjoy, but most of their success is too long ago for many of their current fans to remember.
Villa's Rise?
Aston Villa have always been chasing their past successes, and this has seen the side struggle to live up to the heights that they themselves have set as targets for the future. Their push for success has been undermined by their time in the Championship and a merry-go-round of managers that have come and gone.
The 2018/19 season saw Villa end their stint in the Championship after coming up via the playoffs, but some questioned how far the side would go in the league. Indeed, winning the playoffs is heralded as the most exciting way for a side to go up from the perspective of the supporters, but it usually sees the side someway short of the top two in the table.
This will usually mean they are not as good as the two sides above them and can often see a team going straight back down. However, Villa have been able to stay in the Premier League since their return in 2019 and have grown since then. Dean Smith was the manager for the side, but a string of poor results saw him eventually removed. He was replaced by former-Liverpool midfielder Steven Gerrard, who left Rangers midway through the 2021/22 season.
This had followed Villa finishing in 17th and 11th in the 2019/20 and 2020/21 seasons, with Smith relieved of his duties due to their relegation worries in the 2021/22 season. This came following the transfer of star man Jack Grealish, who was bought by Manchester City for a massive £100 million. Following the culmination of the 2021/22 season, there is hope for Villa. A less than ideal start to the campaign eventually made way for a 14th-placed finish, with Villa 10 points clear of Burnley in 18th.
Attention will now turn to trying to turn their bottom-half finish into a push for the top 10, before they attempt to break into the top six. This plan is still only in its infancy and will take years of hard work and dedication to see through. The question now revolves around whether Gerrard will be given the time and backing to see this vision through, or if the owners will get itchy feet if results do not go their way in the new season.
Wolverhampton Wanderers
Wolverhampton Wanderers are the final Premier League outfit from Birmingham. Founded in 1877, Wolves call Molineux Stadium their home. With 32,050 fans able to cram themselves into the venue, Wolves are always roared on by their football-mad faithful.
Just like Villa, Wolves were one of the founding members of the Football League in 1888. With the side steeped in history and with a fair share of silverware in their trophy cabinet, Wanderers are a team that are desperate to get back to the summit of English football.
Titles & Trophies
As mentioned, Wolves have picked up their fair share of trophies across their history. Three First Division titles came in 1953/54, 1957/58 and 1958/59, while they have been runners-up on five occasions too. As far as other league trophies go, Wolves have won one Fourth Division title and three titles in the Third Division (now called League One).
Stints in the Second Division (now the Championship) have ended in four titles, two runners-up spots and a play-off win with the latest of these titles coming in 2017/18. Since that triumph in the Championship, Wolves have not looked back, and they now look like part of the furniture in the league.
Wolves Lacking Their Bite
Upon returning to the Premier League under Nuno Espirito Santo, Wolves managed to secure a stunning seventh-place finish in their first campaign back in the top league. This earned the side a spot in the Europa League.
This European campaign was one that captured the imagination of everyone that supported the club. An incredible run to the quarter-final ultimately ended in a 1-0 loss to Sevilla at a neutral venue, but their run from Europa League play-offs to runners-up in their group and to the quarter-finals was as close as they have been in years to European silverware.
Alongside this campaign, Wolves were able to clinch another seventh-place finish in the league, meaning they were once again the best outside of the top six. However, along with the worldwide woes due to the pandemic, Wolves also struggled on the pitch. Losing talisman Raul Jimenez to a season ending injury (a fractured skull) in November 2020 saw the side struggle for goals. With 45 points picked up across that campaign, Wolves finished in 13th, someway short of their double seventh-place finishes in the years before.
This poor run came alongside the announcement that manager Nuno Espirito Santo would leave the club by mutual consent, and he was eventually confirmed as manager of Tottenham Hotspur. This saw former-Benfica manager Bruno Lage brought in as their new manager for the 2021/22 season. A mixed campaign ultimately ended in a 10th place finish, better than the season before, but still short of their best days in recent years.
Once again, goals proved to be a problem for the side. Their lack of bite saw them net just 38 goals all year, only four more than both relegated Burnley and Watford. This year, Wolves need to find a way to sharpen their teeth if they are to better their impressive seventh-place finishes in years gone by.
The Championship
The Championship is seen by many as the most competitive secondary football league in the world. The contests between each team in the league are incredibly tight, and this means that points and wins are incredibly valuable. In the mire of the Championship, battling to get back into the Premier League are the next two Birmingham based clubs.
Birmingham City
Founded in 1875 as Birmingham City Football Club, the Blues are probably the most well-known side from Birmingham, although this is likely down to the fact they carry the name of the city. St Andrew's is the ceremonial home of Birmingham City, and this has a maximum capacity of 29,409.
Titles & Trophies
Brimingham City have not ever been First Division or Premier League champions, much to the joy of arch-rivals Aston Villa. Their greatest exploits have come in the Second Division of English football. They have been champions four times, runners-up seven times and play-off champions once.
Meanwhile, their best finish in the FA Cup came as they finished runners-up on two separate occasions, while they have won the League Cup twice, the most recent of these coming in the 2010/11 season. Other than that, City have struggled to lift any major trophies, with the top division of English football, the FA Cup and European silverware all out of their reach.
A City off the Pace
City have not been in the Premier League since the end of the 2010/11 season, where they somehow managed to combine a League Cup triumph over Arsenal with relegation to the Championship. After failing to reach the knockout stages of the Europa League in the following season, City lost in the Championship play-off final. From there, they have struggled massively, and they were indebted to a 93rd minute Paul Caddis header to ensure they avoided relegation on goal difference in the 2013/14 season.
However, a string of managers have come and gone since their relegation from the Premier League, with Chris Hughton, Lee Clark, Gary Rowett, Gianfranco Zola, Harry Redknapp, Steve Cotterill and Garry Monk all coming and going. A club record run put Birmingham on a 14-match winless streak at the end of the 2019/20 season, although City once again managed to avoid relegation. On a more positive note, academy star Jude Bellingham was sold to Borussia Dortmund for a reported £30 million in the summer of 2020, which was a club record fee.
Their ability to create talents like Bellingham will bring hope to the club for the years to come, but the worry will always surround whether or not they can keep hold of these talents. After all, with Birmingham sitting in the Championship and struggling to stay in England's second division, why would a young talent stay when a European powerhouse come knocking?
West Bromwich Albion
Founded in 1878, West Bromwich Albion Football Club play their home games at the Hawthorns, which is a 26,688 seat stadium. Currently plying their trade in the Championship, Albion have been stuck in England's second tier for a number of years now.
Titles & Trophies
Albion have one single triumph in the First Division, winning the 1919/20 season, while they have been runners-up in the 1924/25 and 1953/54 campaigns. Wins in the Second Division in 1901/02, 1910/11 and 2007/08 have come alongside six runners-up spots in the league and one Third Division title.
Their most impressive exploits have come in the FA Cup though. The 10-times finalists have won the competition five times, with the last of these coming in 1968. A solitary League Cup crown in 1966 is their only other major trophy.
Struggles
Albion may have secured a number of cups and titles in their time, but they have not won anything of note in many years. In fact, the Baggies will target a return to the Premier League as the biggest prize available to them right now. Indeed, the days of the side playing in the Premier League seem like a long time ago now. Starting in 2010/11, the Baggies spent almost a decade in the Premier League under the likes of Roy Hodgson, Steve Clarke and Tony Pulis made way for a stint in the Championship.
They were promoted back to England's top league under Slaven Bilic following a fantastic 2019/20 campaign, but he was sacked after a poor start. Relegation soon followed, and the club have been looking to fight their way back into England's top league ever since. A 10th place finish in the 2021/22 Championship season saw the side finish with 67 points. This meant they were 23 points short of Fulham at the top, and eight points below Luton in the final play-off spot. Clearly, things need to change before the star of the 2022/23 season if they are to regain their place in the top league of English football.
League Two
Walsall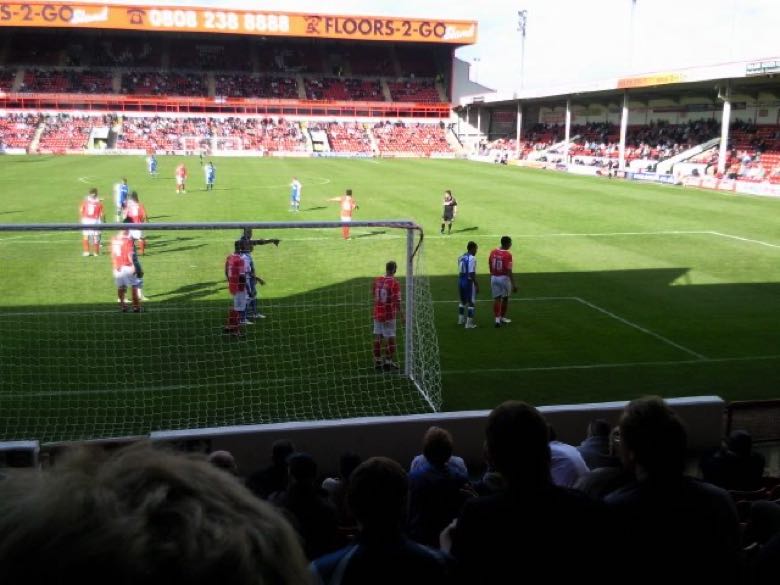 With the 11,300 seat Bescot Stadium as their home, Walsall are a side from Birmingham that play in League Two. Founded back in 1888, The Saddlers have been in the Football League for a long time.
While they have been in the league pyramid for years, the best they have ever managed to win is the Third Division title back in 1960/61 and 1998/99. Apart from that, Walsall have only ever been able to win smaller regional cups, with the side not able to match the exploits of their much bigger and better local rivals.
Which Is the Most Successful Team in Birmingham?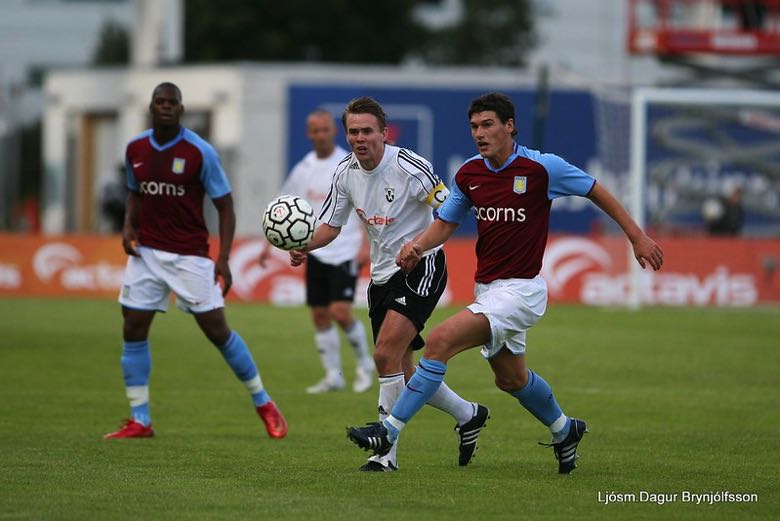 This is a very good question as Villa, Wolves, City and West Brom have all managed to win trophies in their time. This means that, unlike Liverpool, for example, where the Reds have won a lot more trophies than Everton, the four sides are actually fairly close to one-another with regard to winning trophies.
| Competition | Aston Villa | Wolves | Birmingham City | West Bromwich Albion |
| --- | --- | --- | --- | --- |
| First Division | 7 | 3 | 0 | 1 |
| Second Division | 2 | 4 | 4 | 3 |
| FA Cup | 7 | 4 | 0 | 5 |
| League Cup | 5 | 2 | 2 | 1 |
| European Cup | 1 | 0 | 0 | 0 |
| UEFA Super Cup | 1 | 0 | 0 | 0 |
| Total Major Trophies | 23 | 13 | 6 | 10 |
Of the four major teams from Birmingham, Aston Villa are the most successful to come out of the city. 23 major trophies eclipses that of their nearest rival Wolves, who have 13 trophies to their name.
Birmingham are the least successful team in terms of the above trophies, with only six pieces of silverware. As far as bragging rights go, Wolves may have finished higher in the most recent Premier League season, finishing 10th in comparison to Villa finishing 14th, but the Villains are the most successful side in Birmingham.
Which Is the Biggest Rivalry in Birmingham?

When there are so many clubs hailing from the same city, it can often see derbies diluted, but that is anything but the case in Birmingham. With this in mind, we have only noted the biggest derby for each of the four major sides.
Aston Villa vs Birmingham City
Quite possibly the biggest rivalry in the city, known as the Second City Derby. Villa and City are seen as the biggest rival of one-another and this derby is seen as up there with one of the most fierce rivalries in the UK.
Battles are not just contested on the pitch, with the sets of fans seeing their rivalry date back to 1887, which is when the two sides met for the first time. Since then, there have been 127 meetings between the sides, with Villa coming out on top in 57, while City have won 38 times.
Wolves vs West Brom
Known as the Black Country Derby, Wolves vs West Bom is a rivalry that is incredibly fierce. This is a rivalry that runs deeper than football. Both clubs are founding members of the Football League, meaning that this derby is one of the oldest in England and the world.
The Baggies hold a slight advantage in this battle, winning 65 times, while Wolves have snared 53 victories. There have also been 44 times where the spoils have been shared between the two sides.