Liverpool has a proud history of providing some of the most passionate teams in English football. While there may not be anywhere near as many clubs hailing from the city as there are from London, the major teams from Liverpool are renowned, with two currently plying their trade in the Premier League at the time of writing.
In this Liverpool football clubs guide, we will look at their professional teams in the top leagues, when they were founded, how successful they have been and which teams have the biggest rivalries in the city (although there will be no prizes for guessing who the biggest rivals in Liverpool are).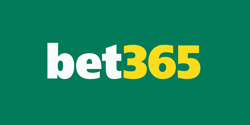 bet365 6 SCORES CHALLENGE
Predict scores to win up to £1,000,000!
We're giving you the chance to win up to £1,000,000 by predicting the scores of just six Soccer matches, every week at bet365! With the 6 Scores Challenge, all is not lost if you fall short on one or two results, we're also offering prizes for three, four and five correct results.
New and eligible customers only. Free to play. T&Cs apply. Registration required. #ad
Premier League
In Liverpool, there are two teams in the Premier League, including Everton Football Club & Liverpool Football Club.
Everton
Founded in 1878, Everton were one of the sides that created the Football League, and have been in the top flight of English football for an incredible 118 seasons. As the second-longest serving continuous club in the league, Everton have a very proud history of being a team that are always there, although the events of this season make it increasingly likely that they will drop out of the top league.
Trophies
In their heyday, Everton were a force to be reckoned with, with nine First Division Titles is a fairly decent record. However, the last of these titles came back in the 1986/87 season. It will be very disappointing to Everton and their fans that they have had to wait so long for another league title, while they are yet to secure the Premier League trophy.
Their last trophy actually came back in the 1994/95 season as the Toffees won the FA Cup. Since then, their fans have had to wait a long time for a trophy, with 27 years elapsing since they had their hands on any major silverware.
Perhaps their greatest day came as they secured the European Cup Winners' Cup in 1985 which, along with their league title in the same year, helped Everton to secure an impressive double. The turn of the 21st century has not been overly kind to Everton though. Continued underachieving when you look at their history means they have not secured silverware in a long time.
Recent Struggles
What felt like a very short renaissance in their fortunes saw the side setting their sights on the Champions League spots, with this coming alongside a huge cash injection as they tried to close the gap between themselves and the top six. This was short-lived and has since seen Everton slide down the table. At the time of writing, the Toffees look like they will be taken right to the wire in the relegation battle, with Burnley and Leeds also looking to stave off the jaws of the Championship.
Their struggles in recent years have been very surprising considering the talent they have at their disposal. With Jordan Pickford, Michael Keane, Tom Davies, Richarlison, Dele Alli and Seamus Coleman playing for the side, it is surprising to see them struggle for wins and points so much. Former-Chelsea manager Frank Lampard is currently at the helm for the side, but some have questioned whether his lack of experience when it comes to keeping a side up is hurting the Toffees.
While the struggles of Everton are something that most have been shocked by, their neighbours and the next team in our guide will be rubbing their hands together as they enjoy the woes of their inter-city rivals.
Liverpool
Liverpool are the best team in the city by a long way. The Reds have been right at the top of the footballing world over the last few years as they continue to prove to every side in England and the world that they are the best. Founded in 1892, the Reds have played at Anfield since their inception into the Football League. With such a long history in the English league, you would assume that Liverpool have a packed trophy room, and you would be right.
Trophies & Titles
A massive 19 First Division/Premier League titles have come alongside seven FA Cups and nine League Cups. Their success in Europe is also very impressive, with the side winning six European Cups/Champions Leagues along with one FIFA Club World Cup. Perhaps most impressive are the two trophy-winning trebles they have managed, with the 1983/84 and 2000/01 seasons their most successful single campaigns.
At the time of writing, Liverpool are still fighting for an unprecedented quadruple. They have already secured the League Cup, while they play Chelsea in the final of the FA Cup later in the season. A Champions League semi-final with Villarreal awaits, while they are a mere point short of Manchester City at the top of the Premier League.
Jürgen Klopp
Liverpool's sheer desire to win games and score goals has been incredibly impressive over the last few years. Manager, Jürgen Klopp, has instilled a winning philosophy in his side, and it is paying dividends. He has also been able to nurture a style of football that both emphasises their attacking play, while he has taught his players that the ball is a gift and should be seen as such. This means that there is no huge hurry to be rid of the ball, such had become the norm in English football beforehand.
Instead, even his English players have learned to look up when on the ball as they try to pick a pass, rather than looking for row z. Jürgen Klopp's incredible transformation of Liverpool would have likely seen a period of incredible domination had it not been for Pep Guardiola's Manchester City side. The two teams and managers have gone head-to-head in England, and it has resulted in some of the most entertaining games you will likely see.
Both sets of fans and teams will be cursing their luck that the other is around as this will have stunted their dominance. However, it is very likely that both sides have pushed the other to be better. Perhaps neither of these swashbuckling outfits would be anywhere near as good as they are today had it not been for the fact the other is always snapping at their heels.
League Two
The Tranmere Rovers Football Club are an association football team based in Merseyside that competes in EFL League Two.
Tranmere Rovers
Tranmere Rovers were founded in 1884 and currently play their home games at Prenton Park in front of just short of 17,000 fans. Despite not being one of the most well-known names in English football, they have actually enjoyed some decent success in the football league. A fourth-placed finish in the 1992/93 First Division was their best finish, while they have won the Welsh Cup, League Trophy and finished as runners-up in the League Cup.
While none of these achievements are as ground-breaking as Liverpool or Everton, older fans of the side will still fondly remember some of those cup victories. Despite enjoying some success in the past, Tranmere have really struggled in recent years. The side currently play in League Two and are in a real battle for promotion at the time of writing. Unfortunately for Tranmere, they have been unable to set themselves apart from the teams around them, and they will need to be at their best if they are to begin to climb the football ladder again.
Other Teams
Below Tranmere are a number of clubs that play in leagues, such as the National League North (Southport) and the Northern Premier League Division One West (City of Liverpool, Marine and Prescot Cables). These sides are clearly not in the same league as Liverpool or Everton, but they do add to the city's rich history of football teams.
Which Is the Most Successful Team in Liverpool?
This question was only ever going to have one answer, but we will sate the Liverpool fans wanting to see their unbelievable haul of trophies.
| Competition | Liverpool | Everton |
| --- | --- | --- |
| First Division | 18 | 9 |
| Premier League | 1 | 0 |
| FA Cup | 7 | 5 |
| League Cup | 9 | 2 |
| Champions League | 6 | 0 |
| Europa League | 3 | 0 |
| FIFA Club World Cup | 1 | 0 |
| Total Major Trophies | 45 | 16 |
* Stats correct as of April 2022
Clearly, Liverpool are the most prolific side in the city, and by some distance. The Reds have dominated in England and Europe across different campaigns. Everton were no slouches when it comes to winning trophies, but their inability to secure silverware of late has seen this rivalry become very one-sided.
Indeed, potential relegation to the Championship would see the Toffees fall even further behind their opponents. It would really rub salt into the wounds if Everton are to go down and Liverpool win the league in the same season, something Everton fans may never live down.
Which Is the Biggest Rivalry in Liverpool?
This was only ever going to be Liverpool vs Everton. At time of writing the sides have played one another a total of 291 times, with Liverpool enjoying the contest far more. The Reds have won a total of 123 times, with the draw (85) actually outscoring Everton (83).
While the matches between the two sides are always very feisty, they are not always particularly competitive. With just one win in their last 26 attempts, Everton are clearly some way behind their rivals both on and off the field.
How Close Are Liverpool & Everton's Stadiums?
A big part of the rivalry between the two sides is the fact that Goodison Park and Anfield are so close to each other. Indeed, the two grounds are separated by less than a mile, and both stadiums are within sight of the other. The fact the two stadiums are so close by seems to have only intensified this rivalry, but things were not always this way.
In fact, the derby used to be called the 'friendly derby', due to the fact that there were large numbers of families in both cities with allegiances to either team. Refusing to enforce fan separation at the stadiums, those in the blue of Everton could be seen enjoying the game next to fans in the red of Liverpool.
This was on full show for all to see in the 1984 Football League Cup Final at Wembley, where fans of the two clubs sat next to one another in the final and chanted 'Merseyside'. Despite the fact the two sides were battling for the trophy, this comradery in the stands was a wonderful sight to see. Since then, a feud between the two clubs has festered, and this has seen feisty games with yellow and red cards usually a given, with the blue and red of Liverpool battling for supremacy in the league.