While Nottingham may not be a name that jumps to mind when you think of successful football teams, the city boasts a side that are extremely successful in European football. This has seen the city achieve as many European Cups/Champions League crowns in Europe as the city of London, with Chelsea, Arsenal and Tottenham all put to shame. In this Nottingham football teams guide, we will take a look at this former-European heavyweight, the other sides that hail from the city, the biggest derby and more.
Premier League
The most competitive second division in football, the Championship, accounted for our first team for some 23 years but, after all that time in England's second division, Nottingham Forest are back in the top-flight of English football.
Nottingham Forest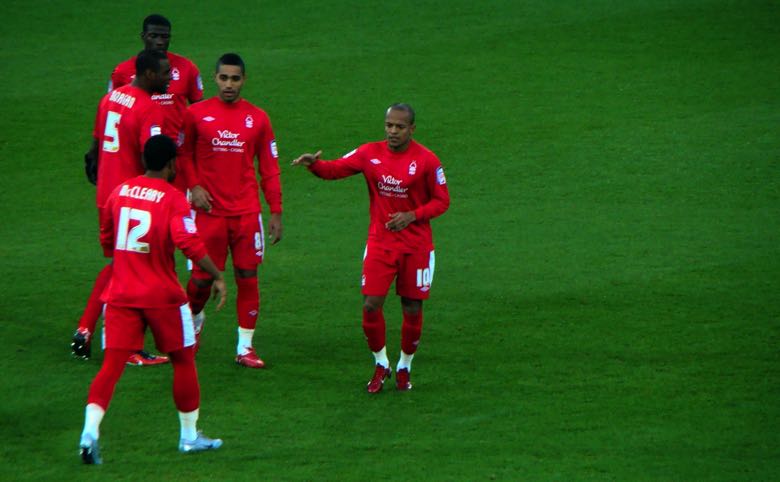 Founded in 1865, Nottingham Forest Football Club play all of their home games at the City Ground, which has a capacity of 30,446. The Reds boast an impressive trophy cabinet when considering the fact they had battled in the Championship for two decades. However, a fantastic campaign in the Championship in the 2021/22 season ultimately ended with Forest rising back to the Premier League. Former-Swansea manager Steve Cooper led his side back to England's top league via the play-offs.
A hard-fought 3-3 draw on aggregate saw Forest take their place at Wembley following a 3-2 win on penalties. Next, a tight 1-0 win over Huddersfield at Wembley stadium was settled by a 43rd minute Levi Colwill own goal. While Huddersfield tried to turn the tide, they were ultimately beaten, although contentiously so after a number of penalty shouts were turned down. Regardless of how Huddersfield feel, Forest can look forward to returning to playing teams like Chelsea, Manchester City and Liverpool in their league games, rather than just hoping their paths will cross in cup football.
Titles & Trophies
Forest were First Division champions in 1977/78, while they have been runners-up twice, including in the season after their only top flight triumph. They were FA Cup winners in 1897/98 and 1958/59, while they were also runners-up in 1990/91. Alongside this, they have won the League Cup four times and been runners-up twice.
However, it is in Europe that Forest have really excelled, securing two European Cups in 1978/79 and 1979/80, while they were also European Super Cup winners in 1979 and runners-up in 1980. Their ability to win in Europe was something that saw them defend their crown on the biggest stage. However, since then they have struggled to live up their stunning run in the 1970s, with Forest slipping out of England's top league.
Struggles in the Lower Leagues
Nottingham Forest are a side that must be incredibly frustrating to support in some ways. Offering exciting footballing action in the Championship over the last few years, there have been a lot to be positives to taken as a Forest fan right now. However, former glory hangs heavy over the club.
Their exploits in Europe are something that makes it hugely difficult to remain contented with their current situation. That being said, Forest finished in fourth in the Championship in the 2021/22 season, clinching a play-off spot. A battling play-off semi-final triumph on penalties over Sheffield United after a 3-3 aggregate draw was marred by fan trouble following a pitch invasion.
Despite this, Forest and their fans were able to look forward to a final at Wembley. While this occasion can quite often see a side fluff their lines, Forest were able to win the match 1-0 via an own goal. This saw them rise back to the Premier League, with this a brilliant season's work for Cooper and his side. However, the exploits of the side going up via the play-offs is not always something that ends in jubilation. Forest finished 10 points behind Fulham at the top, showing that there is a sizeable gap between the pair.
Fulham and Bournemouth, who finished in first and second, will be all too aware of just how unforgiving the Premier League can be, and they will know that finishing at the top of the table means little when the new season begins. This means that as the side that went up via the play-offs, they will not be able to take anything from granted next year. Points will be incredibly tough to come by, and they need to find a way to make the City Ground a fortress somehow.
All things considered, a return to the Premier League is a superb achievement for Forest. They have not been amongst the best teams in the Championship over the last few decades despite their fans desperately trying to push them forward from the sidelines. This will be the ultimate test of Cooper and his side. This summer, clever work in the transfer market and an iron grip on their best players will be needed. With their first campaign back in England's top league likely to be one that sees the pressure grow to incredibly highs, Forest need to find a way to take points, especially from the sides that will sit in the bottom-half of the table.
National League
The National League is the current home of the second team in Nottingham: Notts County.
Notts County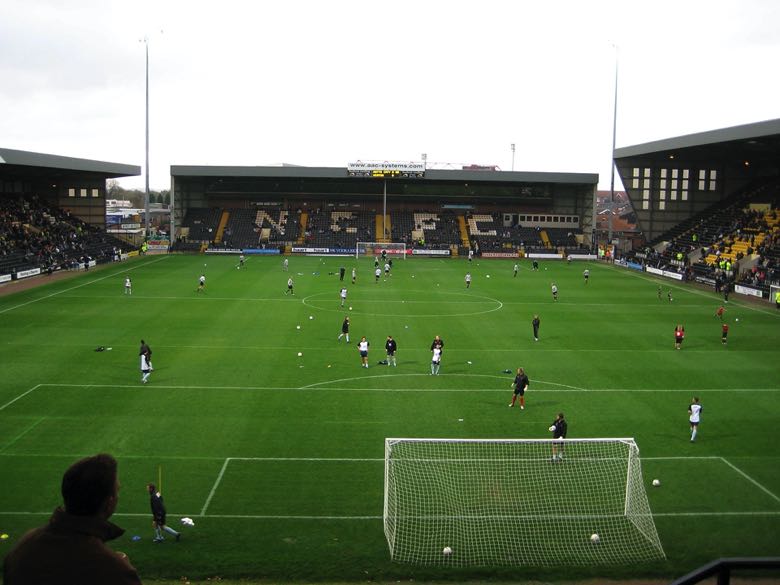 Formed in 1862, Notts County pre-date their big rivals by three years. With the 19,841 seat Meadow Lane as their home, the Magpies are looking to climb up the league pyramid. While they will want to match or better the exploits of Forest, they are so far away from competing in a European league, let alone winning one.
Titles & Trophies
As an FA Cup winner in 1894 and the runners-up in 1891, Notts County do have some pedigree when it comes to winning trophies. Alongside this, they have also won the Second Division title back in 1896/97, 1913/14 and 1922/23, while they have been runners-up twice and play-off winners once.
Titles in the Third and Fourth Divisions along with a runners-up spot in the Anglo-Scottish Cup, and winners' medals in the Anglo-Italian Cup and the Notts Senior Cup. While Notts County have their fair share of trophies, very few would be seen as 'major'.
Struggles & Relegations
While Forest have been doing anything but 'living it up' in the Championship, to lowly Notts County, it will look like their rivals are really rubbing it in their faces that they are so far above them in the football pyramid. The last time the side were in Division One was back in the 1991/92 season. This season saw Notts County relegated with a total of 40 points. Ultimately four points short of Coventry City and safety, Notts have not made it back to the top division since.
Unfortunately for their fans, this means they have not ever actually played in the Premier League. Division One was rebranded as of the 1992/93 season, and with Notts County being relegated in 1992, they have not been able to taste the height of English football in its current iteration. Since then, they have slowly slipped down the football league pyramid.
A three season stay in the Second Division ended in relegation to the third tier of English football. A few more years there saw them succumb to the fourth division. While they have floated between the third and fourth division between 1995 and 2019, they were eventually relegated to the Conference at the end of the 2018/19 season.
As if their struggles and relegations were not enough, they have failed to make it out of the Conference. A fifth-place finish in the 2021/22 season saw Notts County pick up a total of 82 points, meaning they were 12 short of Stockport at the top. With Notts County falling well below their main rivals, the bragging rights have well and truly been in the back pocket of Forest for some time now.
Which Is the Most Successful Team in Nottingham?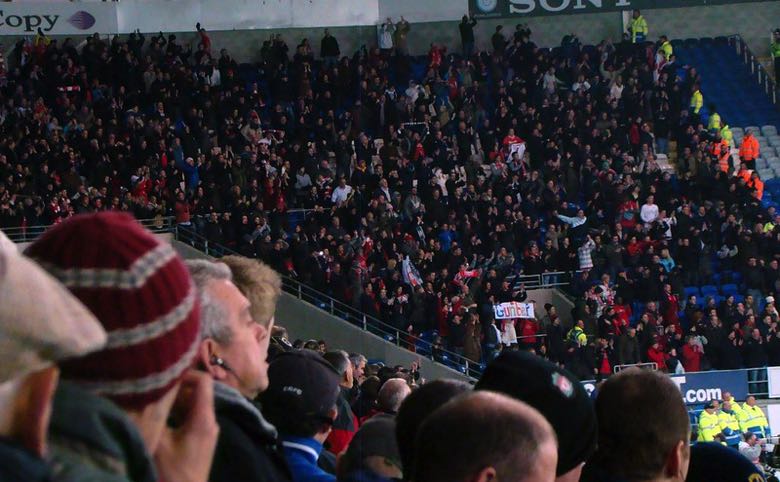 No prizes for guessing which is the most successful side in Nottingham. Despite this, it is interesting to note that the two sides in the list below have won their fair share of silverware between them.
| Competition | Nottingham Forest | Notts County |
| --- | --- | --- |
| First Division | 1 | 0 |
| FA Cup | 2 | 1 |
| League Cup | 4 | 0 |
| European Cup/Champions League | 2 | 0 |
| UEFA Super Cup | 1 | 0 |
| Total Major Trophies | 10 | 1 |
Clearly, Nottingham Forest are the most decorated side in Nottingham. Their heyday when they were able to win the European Cup twice in two years has put them in the record books and means that County will have to do something very special from here to become the most successful side in Nottingham.
However, while Forest have been successful in the past, they have not been anyway near winning major trophies for decades, meaning their haul of titles is unlikely to change anytime soon.
Which Is the Biggest Rivalry in Nottingham?
Nottingham Forest and Notts County have one of the oldest rivalries in football, making this a battle that spans for some time. As the oldest professional football club in the world, County hold that over their rivals, but, generally, Forest are the side at the top of the pecking order. Their first clash came back in 1866, with this ending in a 0-0 draw at the Forest Recreation Ground. Unfortunately for fans of the derby, the last time the two played in the league came back in 1994, with Notts County running out 2-1 winners.
The last time the pair met in a competitive game came in August 2011, where Forest beat their opponents on penalties after the League Cup match ended 3-3. The fact that the sides are not in the same league and rarely play one-another means that both see other teams as more prominent rivals. However, despite the distance between the pair in the league structure, whenever they meet, whether in a competitive game or a club friendly, sparks always fly.
Their league rivalry look set to have to wait another few years at least following Forest's rise to the Premier League, while Notts County look set to stay a long way short of England's top league too. This puts even more pressure on the cup games, with battles between the pair and chance to secure the bragging rights proving few and far between in recent years. This means that when the two play, both sides will try to take the initiative with both hands.