Football is an unforgiving sport when it comes to the rules and terminology that comes with the game. Whether you are writing about football or simply trying to get your point across in the pub, you will need to ensure you know the finer details of the game if you don't want to come off as a footballing idiot.
This means the offside rule, away goals and goal difference have all become more important in a world where everyone seems to be pretending to know everything. However, do not fear, as we are doing our best to ensure that you are not caught short. In this guide, we will look at goal difference, what it is, how it is calculated, and why it is used.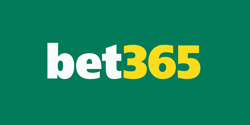 bet365 6 SCORES CHALLENGE
Predict scores to win up to £1,000,000!
We're giving you the chance to win up to £1,000,000 by predicting the scores of just six Soccer matches, every week at bet365! With the 6 Scores Challenge, all is not lost if you fall short on one or two results, we're also offering prizes for three, four and five correct results.
New and eligible customers only. Free to play. T&Cs apply. Registration required. #ad
What Is Goal Difference in Football?
Simply put, goal difference is when you take away the number of goals conceded from the number of goals a team has scored. For example, if Manchester City have scored 100 goals in the Premier League and conceded 30, their goal difference will be +70 (100-30).
On the other side of things, if Watford have scored 40 goals this year whilst conceding 60 times, their goal difference will be -20 (40-60) – it's that simple.
Goal Difference Example
In a league table, you may see something like this:
| Team | Played (Pld) | Win (W) | Draw (D) | Lost (L) | Goals for (GF) | Goals Against (GA) | Goal Difference (GD) | Points |
| --- | --- | --- | --- | --- | --- | --- | --- | --- |
| Man City | 38 | 29 | 6 | 3 | 99 | 26 | +73 | 93 |
| Liverpool | 38 | 28 | 8 | 2 | 94 | 26 | +68 | 92 |
In the above table, you will see how the 2021/22 Premier League season ended. After 38 games played (Pld), Manchester City saw off Liverpool's challenge by a single point. The pair could barely by separated in their wins (W), Draws (D) and Losses (L), and if the two teams had finished on the same number of points across the season, then it would have come down to goal difference.
In this example, City's goal difference of +73 (99-26) was superior to Liverpool's +68 (94-26). This means that if it had come down to goal difference, then City would have won the title. On the other side of things, this is how the bottom of the table looked:
| Team | Played (Pld) | Win (W) | Draw (D) | Lost (L) | Goals for (GF) | Goals Against (GA) | Goal Difference (GD) | Points |
| --- | --- | --- | --- | --- | --- | --- | --- | --- |
| Leeds United | 38 | 9 | 11 | 18 | 42 | 79 | -37 | 38 |
| Burnley | 38 | 7 | 14 | 17 | 34 | 53 | -19 | 35 |
The above example shows the final placement of both Leeds and Burnley in the 2021/22 Premier League season. Leeds finished in 17th and avoided relegation by three points, while Burnley finished in 18th with 35 points, meaning they were relegated to the Championship.
This example is interesting as if Burnley had won their final game, then survival would have come down to goal difference. Ultimately, Burnley lost to Newcastle on the final day, but victory over the Magpies would have seen Burnley stay up, and Leeds go down.
Say Burnley had beaten Newcastle 3-2 on the final day, their goal difference would have been -18 (37-55). This, compared to the goal difference of -37 for Leeds would have spared Burnley and seen Leeds relegated to the Championship. While neither the top nor the bottom came down to goal difference in the end, at times the league was mere moments away from the both the title and relegation being decided by goals for and goals against.
What Happens If Goal Difference Is the Same?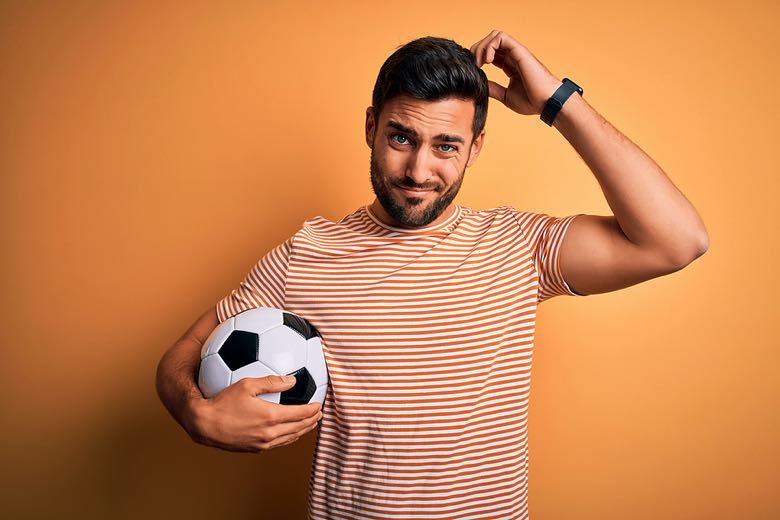 In the incredibly unlikely event that two teams end level on points and on overall goal difference, then league placement will usually be decided by the amount of goals scored. This means if both sides have a goal difference of +50, but Real Madrid have scored 90 goals and Barcelona have scored 92 goals, then Barcelona will finish above Real.
If the goals scored were also the same, then a league like the Premier League will be decided by a playoff. This will be held at a neutral venue if it is needed to decide the champion, participation in European competition or relegation.
The History of Goal Difference
Goal difference was first used by FIFA as a tiebreaker in association football for the 1970 World Cup. It was taken on by the Football League in England in 1975. While goal difference has been around for over five decades, it was used as a replacement for goal average. This saw the number of goals scored divided by the number of goals conceded.
This switch to goal difference was seen as a positive step as it was thought to encourage more attacking play. Goal average would see teams terrified of conceding goals, deciding to try to ensure they did not concede, rather than wanting to score goals, resulting in lower scoring games. Goal difference gave goals scored and conceded equal weighting, meaning that a side that scores a lot of goals but also concedes often will not be punished if they can outscore their opponents regularly.
How Does Goal Difference Work in International Competition?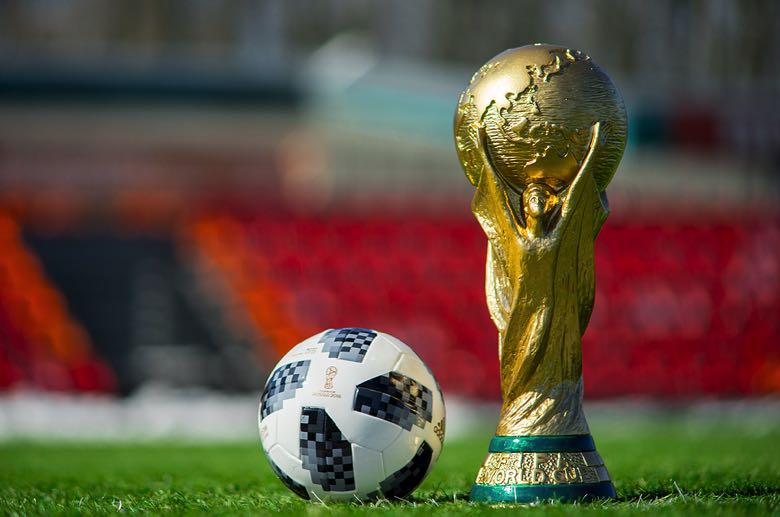 At the World Cup, there will always be a group stage before the Last-16 phase, which is where the knock-out section of the competition begins. In the groups, the placement of each side will always be decided by points picked up in the games.
Next in line is the goal difference in those group matches. Clearly, goal difference is an important part of the game, with it being used as a second method of decision in both major club and international tournaments.
Has Any League Been Decided on Goal Difference?
Yes, a league has been decided by goal difference before, with the best example of this coming in the 2011/12 Premier League season.
| Team | Played (Pld) | Win (W) | Draw (D) | Lost (L) | Goals for (GF) | Goals Against (GA) | Goal Difference (GD) | Points |
| --- | --- | --- | --- | --- | --- | --- | --- | --- |
| Manchester City | 38 | 28 | 5 | 5 | 93 | 29 | +64 | 89 |
| Manchester United | 38 | 28 | 5 | 5 | 89 | 33 | +56 | 89 |
It was a stunning campaign across 2011/12, with both Manchester United and Manchester City fighting tooth and nail down to the final day. In a simply breath-taking finish, United went to play Sunderland, winning 1-0 on the day in what was a fairly straight forward match. However, over at the Etihad Stadium, things were anything but simple as it took an injury time winner from Sergio Aguero to secure a 3-2 win for City in the dying moments of the game.
If it had not been for Aguero, then City would have likely drawn 2-2 with QPR, seeing the side finish on 87 points, two short of United's haul of 89. That famous last-minute goal saw City ascend to the top of the league once again, with their title secured via their superior goal difference. It was an incredible season that ended in the most pulsating of ways. The fact goal difference was used to decide a league in which two teams ended on the same points, with the same number of wins, draws and defeats displaying just how close the two were in their battle for the title.