With fans from across the footballing globe often deciding their weekend plans around supporting their clubs, nothing can be more frustrating than a last-minute postponement to a heavyweight fixture. In fact, the only thing more frustrating than seeing a game you had been eagerly anticipating get scrapped, is when you have spent precious time scrolling through pages of facts and data.
Before placing a bet on any of the available markets that are out there, it is wise to see what effect a postponed fixture could have on your flutter. We will dive into what exactly a postponed matchup means for your bet, what could cause a fixture to be scrapped, how a postponement affects an accumulator, and what a rescheduled fixture means.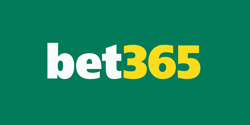 bet365 6 SCORES CHALLENGE
Predict scores to win up to £1,000,000!
We're giving you the chance to win up to £1,000,000 by predicting the scores of just six Soccer matches, every week at bet365! With the 6 Scores Challenge, all is not lost if you fall short on one or two results, we're also offering prizes for three, four and five correct results.
New and eligible customers only. Free to play. T&Cs apply. Registration required. #ad
What Does a Postponed Fixture Mean to Your Bet?
In the ever-growing world of football betting, there is a host of information that is available for all players that can be found at the tap of a fingertip. However, after spending hours looking through markets from booking points to corners, a postponed fixture can certainly ruin all of that research.
Most Often: Declared Void & Stake Refunded
While you might think that a late postponement could be a way for the bookmakers to use somewhat of a loophole, it is often the case that a single bet will be declared void and the stake will be refunded.
For example, if you had already placed a £5 bet on an 'anytime goalscorer' market prior to the fixture being postponed, that £5 will be automatically placed back into your designated account. Likewise, if a match is suddenly postponed for one of several reasons after the opening whistle, that does not mean that your placed bet will be deemed as a loss. Nevertheless, it should be highlighted that a postponed fixture following the start of the game will only see bets declared void unless that specific market has already been decided.
For example, if you selected a team to win the first-half outright, then that game was postponed after the interval, that bet would have already been settled as the postponement came after the market had been determined.
Are There Occasions Where a Bet Will Stand Until the Postponed Fixture Is Rescheduled?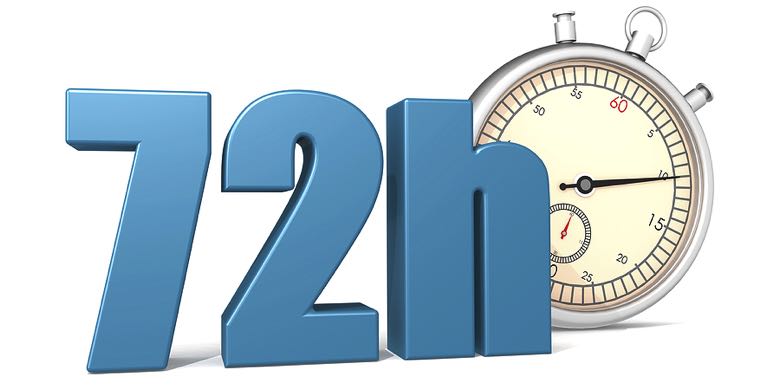 Although it is most common that a single bet would simply be void if the selected fixture was postponed, there are some bookmakers that will leave the bet running until that game is rescheduled. This means that they would essentially leave the bet and the stake that you placed open until that rescheduled contest has been completed at a rearranged date.
Usually Has to Take Place Within 72 Hours
However, it should be highlighted that any bookmakers who do allow their postponed fixtures to roll over will normally only allow the original fixture to remain open for 72 hours. This means that if your selected game is not rescheduled and completed within three days of the original kick-off time, your bet will then officially be declared void. Likewise, if a postponed fixture is rescheduled to take place at a new venue, your bet will be declared void, even if it falls within the 72-hour bracket that some bookmakers include.
What Does a Postponed Fixture Mean for an Accumulator?
Although all respected bookmakers offer a host of interesting and unique markets, there is no doubt that an accumulator bet is arguably the most commonly selected by players across the globe. Unlike the single bet markets that would normally void your bet due to a postponement, the accumulator function doesn't necessarily mean that your whole flutter will be written off.
For example, let's assume that you placed the following 4-fold accumulator:
Manchester United win @ 1/1 (2.00)
Real Madrid win @ 19/20 (1.66)
Bayern Munich win @ 11/10 (2.10)
Celtic win @ 23/20 (2.15)
This means that if you placed a £10 accumulator and all of the selections above were successful, you would win a total of £176.09. However, if say Bayern Munich's fixture was postponed after you had already placed the 4-fold accumulator, that single market would be removed from the bet and declared void individually. Essentially, your original accumulator would simply carry on and the potential winnings would be recalculated to the three games that have not been postponed.
However, if there is an occasion where each of the fixtures that you have selected on your accumulator are postponed once you have placed your bet, then it essentially copies what happens with a single flutter. So, this means that whatever amount you placed on your designated accumulator will be declared void and added back to your balance.
What Could Cause a Postponement?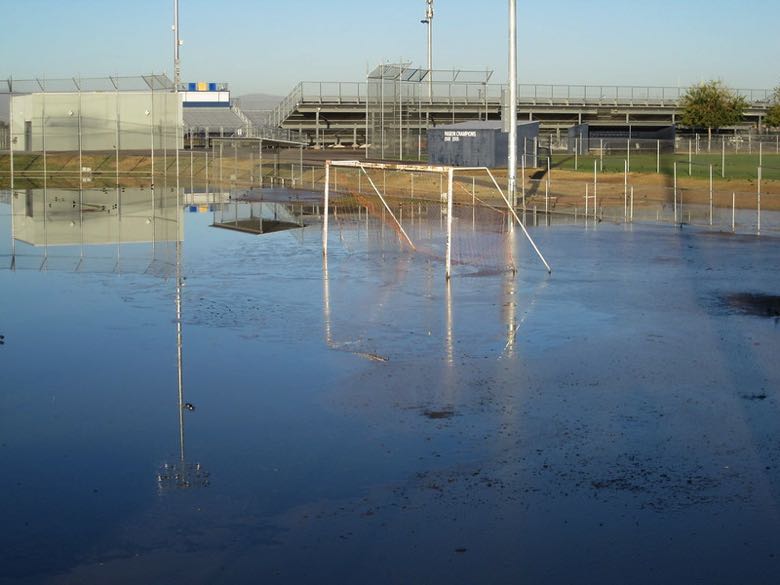 Whenever anyone thinks of a football game being postponement, most commonly in England during the winter, they would think that it is due to unplayable weather conditions.
Bad Weather
However, although this is commonly the case in England's lower-tiers, the use of modern technology and under-soil heating means that Premier League sides can offer a pristine surface no matter the forecast. Despite seeing a handful of top-flight fixtures get suspended due to the conditions last season, it was the global health crisis that wreaked havoc with fixtures up and down the county.
Health Concerns
Throughout the 2021/22 Premier League campaign, over 20 fixtures were postponed due to a health outbreak in a team's camp – something that caused plenty of frustration for punters and Fantasy Football experts. Likewise, it was also announced earlier in the year that if a team was unable to field 13 outfield players and a goalkeeper for a match due to health issues, injuries, illness and/or those isolating, then their upcoming fixture would be postponed.
Crowd Trouble
While issues, such as the weather or medical exemptions, might be something that is simply unavoidable, there have been some well-documented cases where crowd trouble has caused a postponement. Most notably, Manchester United's Premier League showdown against bitter rivals Liverpool in May 2021 was postponed after a group of United fans stormed the Old Trafford pitch in protest against the Glazer family's decision to join the proposed European Super League.
What Is the Difference Between a Postponement & a Pause?
Watching this year's Champions League final between Real Madrid and Liverpool get delayed by over 30 minutes due to the shambolic scenes outside the Parc des Princes, there have been many occasions where fixtures have been interrupted. However, while fixtures could see a pause in play due to one of several reasons, it should be noted that this is different from a game being postponed.
If you placed either a single bet or an accumulator where a matchup was paused either before or after kick-off for a set amount of time, that bet will remain open until the game can be safely completed. Unless the selected fixture is completely waived off and rescheduled for a future date, the delay will not trigger that bet to be declared void by the bookmakers.