The world of football betting is an area with infinite possibilities. It means that even the most experienced bettors are provided with more than enough markets to keep themselves busy. The most popular markets in football betting tend to be match-winner, both teams to score (BTTS) and the scorer markets, with anytime, first and last all featuring prominently in betting slips across the country every week.
For those wishing to push the boat out a little more when it comes to betting, one market that can sometimes provide good value and is a great way to really test your knowledge and gut is through booking points.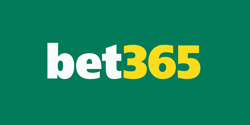 bet365 6 SCORES CHALLENGE
Predict scores to win up to £1,000,000!
We're giving you the chance to win up to £1,000,000 by predicting the scores of just six Soccer matches, every week at bet365! With the 6 Scores Challenge, all is not lost if you fall short on one or two results, we're also offering prizes for three, four and five correct results.
New and eligible customers only. Free to play. T&Cs apply. Registration required. #ad
What Are Booking Points & How Do They Work?
Simply put, booking points are points that are awarded in a game, with this depending on how many bookings are handed out. Both yellow and red cards count towards booking points. There are a number of prominent bookmakers that will offer bettors the ability to wager on booking points, with this allowing you to bet on how many bookings there will be in any given game.
Points System
Booking points will usually be a combined effort from the two teams that are playing, with this resulting in you betting on the total number of cards in the game. Most bookmakers will work on the following points system:
Yellow Card: 10 points
Red Card: 25 points
This means that if there was a particularly bad-tempered match in which seven people were cautioned (shown a yellow card), there would be a total of 70 booking points. If there were only two straight red cards in a game, then there would be a total of 50 booking points.
While this is all very simple, it is easy to get confused when a player is shown a second yellow card and then sent off. Through a simple totting up process, two yellows and a red would be 45 points (10+10+25). However, a second yellow card and then a red would actually see 35 points awarded for the initial yellow card (10 points) and a red card (25 points).
What Should I Consider When Betting on Booking Points?
While even the most mild-mannered of players can suddenly see red in a game as tempers boil over, there are a number of tell-tale signs that a team or game is likely to see a number of bookings in a match.
Of course, it is always worth remembering that even teams with the worst disciplinary record can clean up their acts in a game. While this is another reminder that there is no such thing as a dead certainty in booking points betting (or any betting for that matter), there are some things you should consider when looking to wager on this market.
The Teams
There will be teams out there that are more inclined to hack their opponents down than they are to actually play football. Take a look at the last match the teams have played and see whether there were many bookings in that game as it will provide you with some insight into whether they are particularly aggressive.
It is also worth noting whether there is a rivalry between the teams too. Often, when two sides from London or Liverpool come together, tempers will sometimes flair and cards will usually follow. This is made even more important to consider if trophies, European places or relegation is a major factor for one or both of the sides.
The Players
There are players out there that are far more likely to pick up cards because of the position they play in or how aggressive they are. For example, a defensive midfielder that is all-action and very combative will likely put themselves in situations that could result in fouls and cards.
Similarly, there are players in the game that are like a magnet for fouls. If they are particularly influential on the ball and make one side tick, then the opposition may look to put a sly hit or a crunching tackle in on them, with this usually drawing bookings too.
The Referee
The person with the cards is perhaps the most important part of booking points betting. Some referees will have given more yellows and reds than others and this could see the chances of more bookings in the game increase.
Be aware of the fact that even if you do a huge amount of research into the teams, players and the referee, you may still struggle to find particularly good odds in booking points betting. This is because most other bettors will have done the same, while the bookies will also have conducted a huge amount of research before pricing up these markets. This means there are very few secrets when it comes to this type of betting.
What Does the Booking Points Market Look Like?
You know how many points a bookmaker will usually award for yellow and red cards, and you know that a decent amount of research is required to ensure you are not simply blindly betting in this market, but what will you be met with when you get to the booking points page?
Bookmakers will usually offer bettors the chance to wager on booking points in over/under betting formats. This means that you may be met with over/under 50 points as a choice. If you think the game will be particularly bad tempered and result in eight yellow cards or more, then you would back 'over'. If you believe that this one will be about as rowdy as a library, then you can back 'under'.
Booking Points Ranges
While the over/under booking points system is used by many bookmakers, you may also get the opportunity to bet on bookings through ranges. This will see you given options like '0-20 Booking Points', '21-40 Booking Points' and '41+ Booking Points'.
In the above ranges, if you were to think that there will be a maximum of two yellow cards in the game then you would back the '0-20 Booking Points' range. Your bet would come in if there were no bookings, one yellow card or two yellow cards in the game as the booking points would match the range you have chosen.
Betting on booking points in this format can offer better value than the over/under system if you use it well. This is because there are more betting options for you to choose, and therefore more chances you will lose.
Betting on the Number of Cards
While most of the major bookmakers will look to utilise a points system when it comes to betting on bookings, there are other variations. One particular style will see you betting on the specific number of cards that will be shown in the match itself. This system will usually utilise the following rankings:
1 yellow card = 1 card
1 red card = 2 card
2 yellow cards resulting in a red = 3 cards
While most sites will utilise the booking points system, it is always worth remembering that there are some variations when betting on the number of bookings in a game. Ensure you do your research and find out which type of booking betting will work best for you.
What Rules Do I Need to Be Aware Of?
As with any betting market, there are a number of rules that you need to be aware of to ensure that you do not needlessly throw your money away by wagering incorrectly.
Only cards shown to the players on the pitch will count towards the booking points;
If a substitute that has not been used or has come off the pitch or member of the management is shown a yellow card, then it will not count towards to final total;
Extra-time bookings do not count towards the booking points tally;
A bookmaker may use the term '20+ booking points'. This will mean that if there are 20 booking points (two yellow cards) in a game, then your bet would win. If you predicted that there would be more than 20 booking points then your bet would also win.
Are There Any Other Booking Points Markets?
Most Booking Points
You can also wager on the 'most booking points' variation of the market too. This will see you trying to predict which of the two teams will end the game with the most booking points.
As an example, if Burnley were to play Everton in a scrappy relegation battle, then you would likely expect to see a number of bookings. If you believe that Burnley are likely to be the side that infringes more then you can back them to end the game with the most booking points.
Half Booking Points
You can also bet on the 'half booking points' market too. This section will see you trying to predict how many booking points there will be, but it will be for a specific half in the game. Most bookmakers will give you the ability to bet on either the first-half or the second-half.
Usually, more cards will be awarded in the second-half of a match and you will see that reflected in the odds that are provided. This means that you will generally have to wager on shorter odds if you believe the second-half will see the most bookings, whereas wagering on the first-half will provide longer odds.
Home/Away Booking Points
The 'home/away booking points' markets will let you bet on a specific side and the booking points you think they will pick up. This can be a better market to use if you think that one of the sides will be particularly cautious or aggressive, with this market allowing you to bet over/under.
Player to Be Booked
One area that has become very popular to bet on is the 'player to be booked' market. Here, you will be given a list of all the available players in the match along with their odds of picking up a booking. This market is ideal if there is a particularly combative player on the pitch, such as a defender that likes to walk the line between aggressive defending and completely taking out an opponent, such as Pepe or Sergio Ramos.
It is also perfectly used when there is a player that struggles to keep their temper in a match. Again, if players like Pepe or Sergio Ramos are in the match that you want to bet on then you could wager on either of them to pick up a card. Similarly, Arsenal's Granit Xhaka is usually fancied to pick up a card in Premier League betting, such is the way he chooses to play the game, with combative players often proving to be the lifeblood of this market.
Other Markets
The above markets are the most popular variations of the world of bookings betting, but there are still many other markets that you could wager on. These markets include:
Time of the First/Last Card – You will bet on when the first or last card will be shown via a series of time ranges.
Team Will Receive the First/Last Card – You will wager on which side you think will be the recipient of the first/last booking.
Total Cards Odd/Even – You will look to predict whether the total number of cards in the game will be odd or even.
Player to Be Sent Off – Like the 'player to be booked' market, here, you will bet on which specific player you think will see red in the match.