There are few greater sights on a football pitch than seeing a player wheel away in celebration following a goal. The sheer excitement and elation that players and fans will feel as a footballer scores is unrivalled, and it is why the game is so popular. While we say that scoring a goal is one of the most exciting parts of the game of football, nothing really beats scoring a hat-trick. While usually the Holy Grail for a forward, any player on the pitch can net a hat-trick, but it is one of the most elusive records in football.
As if a hat-trick was not already one of the most unattainably heroic things for a striker to do on a pitch, they decided to make things even more difficult by adding in the 'perfect hat-trick', but what is a perfect hat-trick? Saying that, what is a hat-trick, and has anyone ever scored a perfect hat-trick? If you need the answer to either of these questions, then read on.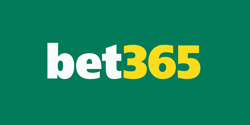 bet365 6 SCORES CHALLENGE
Predict scores to win up to £1,000,000!
We're giving you the chance to win up to £1,000,000 by predicting the scores of just six Soccer matches, every week at bet365! With the 6 Scores Challenge, all is not lost if you fall short on one or two results, we're also offering prizes for three, four and five correct results.
New and eligible customers only. Free to play. T&Cs apply. Registration required. #ad
What Is a Hat-Trick?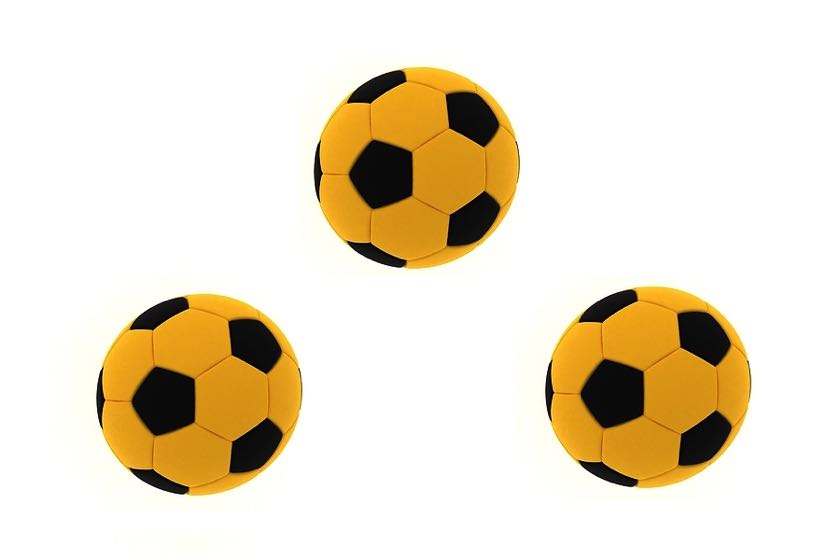 A hat-trick is when one player scores three goals in one game. This can be done by any player on the pitch. While it is usually a striker or forward that will score a hat-trick, there are many midfielders that have achieved the feat across footballing history. Defenders have also netted three in one game, while goalkeepers can also take home the match ball, which is awarded to a player that scores a hat-trick.
What Is a Perfect Hat-Trick?
A perfect hat-trick still sees a player scoring three goals in one game, but the way the goals are scored is important. In order for a player to score a perfect hat-trick, they must score one goal with their right foot, one goal with their left foot and one goal with their head. Their does not need to be a particular order to the perfect hat-trick, but a player has to score once with each of the three methods.
Where Did the Phrase 'Hat-Trick' Come From?
While a hat-trick has become synonymous with football, it did not actually start as a term made by the beautiful game. Instead, the term 'hat-trick' came from the game of cricket. A hat-trick in a game of cricket sees a bowler taking three wickets in three consecutive deliveries.
To celebrate a bowler taking a hat-trick, the club would give the bowler a hat to commemorate their achievement. While football clubs do not seem to give their players a hat to celebrate a hat-trick being scored, a player will usually be allowed to take the match ball home after scoring a hat-trick.
Who Has Scored a Perfect Hat-Trick?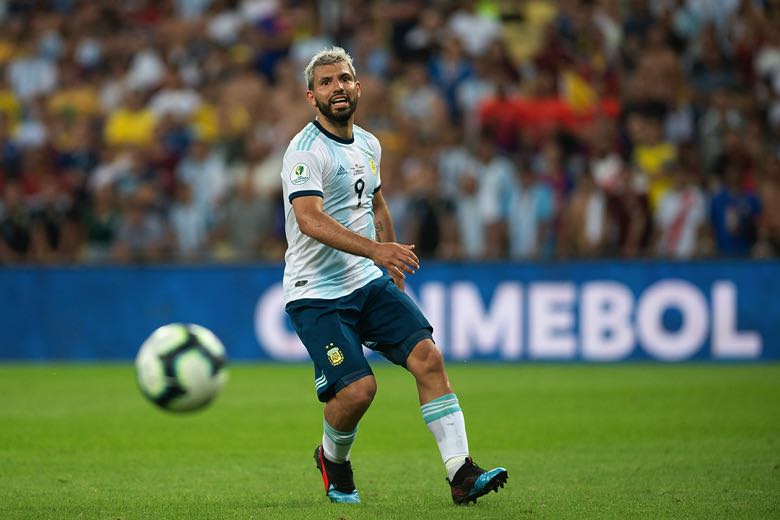 In the Premier League, there has been no shortage of scorers of the Premier hat-trick. Legendary goal scorers like Louis Saha, Edin Dzeko, Peter Crouch, Thierry Henry, Les Ferdinand, Jimmy Floyd Hasselbaink, Andy Cole and Matthew Le Tissier have all netted a perfect hat-trick. While it is not the be-all and end-all with a number of world-class players failing to score a hat-trick, it has become an elite club for some of the greats.
Sergio Aguero
However, there is a more select cast of players that have scored the perfect hat-trick more than once. Manchester City's greatest player Sergio Aguero managed to score two perfect hat-tricks as he netted in 2015 and 2018 against Newcastle United.
Robbie Fowler
While Aguero's antics are impressive, the only player to snare three perfect hat-tricks was Robbie Fowler. The goalscoring machine achieved the feat against Southampton in 1993, Arsenal in 1995 and Southampton again in 1999. While the likes of Alan Shearer and Wayne Rooney rank about Fowler in the goal scoring charts, neither of the English greats could get anywhere near Fowler's record, and we believe it will likely stand as the best for some time.
Cristiano Ronaldo
Outside of the Premier League, the main man himself when it comes to scoring hat-tricks has a perfect three goal haul to his name, with Cristiano Ronaldo scoring three goals against Getafe in 2013. Ronaldo managed to complete his hat-trick in 10 minutes, scoring the first from his left, the second from his head as he turned home a cross from Angel Di Maria, while the last goal came from the penalty spot with his right foot.
Michel Platini
Michel Platini managed to score a perfect hat-trick on the international stage against Yugoslavia in 1984. Platini scored his perfect hat-trick (which was his second hat-trick in as many games) at the 1984 European Championships.
Geoff Hurst
Also on the list is England's Geoff Hurst. While Hurst's opener may not have technically crossed the line, it was given, and it was the first of a perfect hat-trick for the star. Hurst went on to complete his perfect hat-trick and, to this day, is still the only man to score three goals in a World Cup final.
What Is a Flawless Hat-Trick?
This is a lesser-used term in the UK and the Premier League and actually comes from Germany and Austria. The term flawless hat-trick is a reference to when a player can score three goals in a row in one half. This means that they score all three goals in the first-half or the second-half without the interruption of the half-time break. To make the flawless hat-trick even more difficult to attain is the fact that all three goals must be scored one after another. For example, if Sadio Mane scored in the 30th, 35th and 42nd minute, but Leroy Sane scored in the 40th minute, Mane would not have a flawless hat-trick, and Sane has interrupted his scoring.
A Perfect Flawless Hat-Trick!
A perfect flawless hat-trick would is likely something that is even more difficult to attain. This would see a player having to score with their left foot, their right foot and their head, while they would need to score all three goals without being interrupted by another player or the half-time break. This would truly separate the best from the rest, with this something that few players would ever get close to achieving.