A hat-trick is one of the most exciting occurrences in the game of football. This will see any player on the pitch score three goals in the match. This does not only refer to a striker though. Strikers, midfielders, defenders and even goalkeepers can score hat-tricks, although it is far less likely for a defender or 'keeper to score three goals in the game. Interestingly, the term 'hat-trick' did not actually originate in football, despite the fact that it has become synonymous with the beautiful game.
Instead, the term hat-trick was, and still is, used to denote when a bowler takes a hat-trick of wickets in the game of cricket. This would see a bowler taking three wickets in three balls. The major difference between a hat-trick in football and cricket is that a hat-trick of goals in football does not need to be scored in three consecutive minutes or attempts. The phrase hat-trick can now refer to any major occurrences in sport, with a hat-trick of goals accompanying references to wickets in cricket, wins, losses and more.
How Often Are Hat-Tricks Scored in the Premier League?
As you would expect, hat-tricks in football are not particularly common, and that is what makes it so entertaining when one is scored. When it comes to working out how common hat-tricks are in a major league, the best thing you can do is go on an average across each of the last few seasons. Below, we have compiled a list of hat-tricks scored in the Premier League since the 2009/10 season.
| Season | Number of Hat-Tricks |
| --- | --- |
| 2009/10 | 14 |
| 2010/11 | 17 |
| 2011/12 | 19 |
| 2012/13 | 13 |
| 2013/14 | 8 |
| 2014/15 | 10 |
| 2015/16 | 14 |
| 2016/17 | 11 |
| 2017/18 | 10 |
| 2018/19 | 11 |
| 2019/20 | 11 |
| 2020/21 | 12 |
| 2021/22 | 13 |
The number of hat-tricks seems to sit at between 10 and 20 in most seasons, with one season (2013/14) falling below this mark. The above stats show that there are generally closer to 10 hat-tricks in a season than there are to 20.
There have been 163 hat-tricks scored between 2009 and 2022, with an average of 12.5 hat-tricks per season. This may seem low considering there are 380 matches across the season. However, the level at which teams in the Premier League play at means that hat-tricks are less prevalent. Perhaps the fact that there is an average of around 13 of them a season is testament to the attacking talent in the league, with some very big names on the list of hat-trick scorers including Cristiano Ronaldo, Harry Kane, Luis Suarez and Sergio Aguero.
Hat-Trick Records
While the names of Lionel Messi and Cristiano Ronaldo will likely be the first that spring to mind when it comes to scoring goals, they are not the players with the most hat-tricks in the history of the men's game.
Erwin Helmchen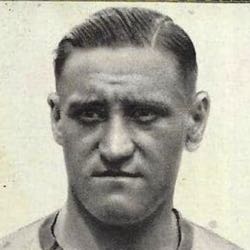 In fact, the record belongs to German Erwin Helmchen, who secured a ridiculous 141 hat-tricks in his career. His incredible record included a ridiculous tally of big scoring games. He is reported to have scored eight goals in two different matches, seven goals in three separate games, six goals on 10 occasions and five goals in 15 games. His record is one that will likely never be beaten, with Helmchen playing across 27 years between 1924 and 1951.
Cristiano Ronaldo & Lionel Messi
As far as the active players with the most hat-tricks go, Cristiano Ronaldo and Lionel Messi are leading the way. Ronaldo is the leader with 60 hat-tricks, while Messi is not far behind with 56 hat-tricks. Ronaldo holds the record for the most hat-tricks for a national team. The Portuguese forward has scored 10 hat-tricks for his nation, with the 10th coming in a 5-0 win over Luxembourg. Ronaldo broke Sven Rydell's record of nine hat-tricks, with the Swede's tally standing as the best for 89 years.
Stjepan Lucijanic & Josef Bican
When it comes to consecutive hat-tricks, there are two players that lead the way. Stjepan Lucijanic (2016) and Josef Bican (1940) have both scored hat-tricks in five consecutive games. However, it should be cited that the former managed his record in the seventh division of the Croation league, while Bican managed this in the Bohemia and Moravia league.
Has a Goalkeeper Ever Scored a Hat-Trick?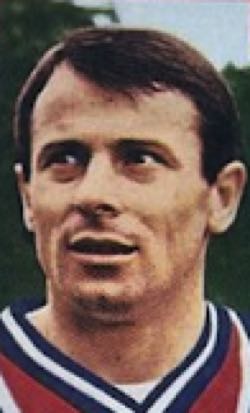 Despite the fact that this feels like it should be impossible, three different goalkeepers have scored a trio of goals in a single game. The first to achieve the feat was Ilija Pantelic. The goalkeeper scored a hat-trick of penalties for FK Voljvodina in their 3-0 win over NK Tresnjevka in 1963.
It took another 36 years before another goalkeeper did the same, as Jose Luis Chilavert also scored a hat-trick of penalties for Velez Sarsfield against Ferro Carril Osete in 1999. The final and most recent player to score a hat-trick was Grigorios Athanasiou in 2022. Scored in the Greek fourth division, the goalkeeper kept the trend of 'keepers scoring a hat-trick of penalties alive in Pavlos Melas Stavroupoli's 3-0 win over Aetos Vassilikon.
Who Was the Youngest Player to Score a Hat-Trick?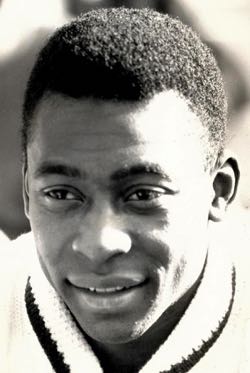 The record for the youngest player to score a hat-trick was held by Brazilian legend, Pelé. The forward scored three goals for Santos against Fabril de Lavras in 1957, with Pelé only 16 years and 197 days old. However, his record was broken by Greek player Ntinos Pontikas in 1996.
The youngster was just 14 years and 198 days old when he scored three goals. However, what makes this record even more unusual is the fact that he ended up on the losing side. Pontikas scored all of Haravhi's goals as they were beaten by Ampelokipoi 4-3.
World Cup Hat-Tricks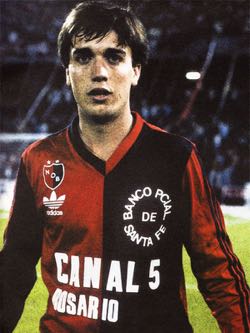 When it comes to scoring hat-tricks, there is likely no better player to net three goals for your country than at a World Cup. Four players hold the record for the most hat-tricks at a World Cup, with two the most any player has even recorded. Gabriel Batistuta (1994 and 1998), Sandor Kocsis (1954), Just Fontaine (1958) and Gerd Muller (1970) all hold the record. As far as the youngest and oldest scorers of hat-tricks go at the World Cup, there are a lot of years between Pelé and Ronaldo's records.
Pelé scored a hat-trick for Brazil against France in 1958 at the age of 17 years and 244 days old. His three goals saw the Brazilians romp to a 5-2 win over the French, with Pelé showing a glimpse of what was to come in later years. For Ronaldo, his hat-trick came in a 3-3 draw with Spain at the 2018 World Cup. His three goals were capped off by a stunning free-kick to make it 3-3, with the Portuguese star writing his name in history as the oldest hat-trick scorer at a World Cup at the age of 33 years and 130 days old.
The only player to have ever scored a hat-trick in a World Cup final was English great Geoff Hurst, who achieved the feat in his team's 4-2 triumph over West Germany. Two of his goals came in extra-time as he helped to deliver England's only ever World Cup crown.
Who Scored the Fastest Hat-Trick in History?
The speed at which some hat-tricks have been scored in the history of the game are utterly astounding. While some will assume that below 10 minutes would be supremely impressive time to score a hat-trick, the fastest ever three-goal haul took just 70 seconds – no, you did not read that wrong. Alex Torr of Rawson Springs scored a hat-trick in one minute and ten seconds in his side's 7-1 win over Meadowhall in 2013.
While this record is incredible, it was scored in an amateur English Sunday League game. Prior to this, Magnus Arvidsson's 89 second hat-trick for Hassleholms IF in their 5-3 win over Landskrona in the Swedish fourth tier, beating Tommy Ross's record by just one second, with the record by the Scotsman standing for 31 years prior to this.