While many football games are incredibly competitive and fast-paced battles, nothing beats a derby day match. The occasion, the points and, most importantly, the bragging rights on offer, help to take a derby match to the next level.
Some of the greatest matches in world football are derby matches. Think Manchester United vs Manchester City, Real Madrid vs Atletico Madrid, Rangers vs Celtic. There are many truly intense derby matches that help to heighten what is at risk in a game of football, but what is a derby, and where does the term come from? In this guide, we will take a look at what a derby is, where the term originated from, and which are the biggest derby games in the world of football.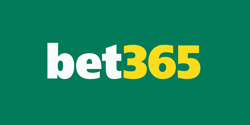 bet365 6 SCORES CHALLENGE
Predict scores to win up to £1,000,000!
We're giving you the chance to win up to £1,000,000 by predicting the scores of just six Soccer matches, every week at bet365! With the 6 Scores Challenge, all is not lost if you fall short on one or two results, we're also offering prizes for three, four and five correct results.
New and eligible customers only. Free to play. T&Cs apply. Registration required. #ad
What Is a Derby Match?
A derby is seen as a game in which two sides that are close together geographically play against one another. Think Manchester United vs Manchester City for this one. The two teams hail from the same city, which is, of course, Manchester. While United had the run of the town in the early-2000s and before, City have since come roaring into contention and are now someway clear of their rivals.
While United have not been in the business of winning major trophies in the same way as City, the two still partake in matches to see which is the better side. Of course, the neutrals would claim that City are by far and away the better side, and the stats would back this up.
However, fans of the two sides will claim staunchly that their side is the best, whether they have been going through an awful run of form or not. A derby match is usually incredibly tight even if one side is in good form and the other is not. This is because the enormity of the occasions helps to supercharge the fans in the stands and the players on the pitch, with nobody wanting to give an inch.
This can lead to stunning goals, big challenges, emotional celebrations and red cards. Ultimately, a derby match is the game most fans look for first when it comes to selecting their biggest game of the season.
Does a Derby Match Have to Be Between Teams from the Same City?
In recent years, there has been the need for a distinction to be made between what a derby really is. As mentioned, it was originally a term used to describe a match between two sides that hail from the same place geographically. However, there are some major derby matches that involve sides that are not from the same place. Whether you or your friends would term this as a derby or a rivalry is up to your own perception of the word derby.
As mentioned, Real Madrid's derby rivals are Atletico Madrid, as both play in Madrid. However, Real's biggest rivals are actually Barcelona, who do not hail from Madrid. This match, known as El Clasico, is seen as a derby despite the sides not coming from the same city.
This has seen the inclusion of the word 'local', when it comes to a derby. A derby could be between Real and Barcelona or Manchester United and Liverpool. The clubs hate each other and would do anything to get one-up through a big victory or taking points from them and deprive them of silverware or placement in the table. Of course, if you are splitting hairs then neither is technically a derby, as they are not from the same place.
A local derby will still have the same flavour, with Manchester United and Manchester City, Bristol City and Bristol Rovers or Rangers and Celtic wanting nothing more than to get a win over their rival. The only difference in a local rival is the fact that the two teams play in the same city.
Why Is It Called a Derby?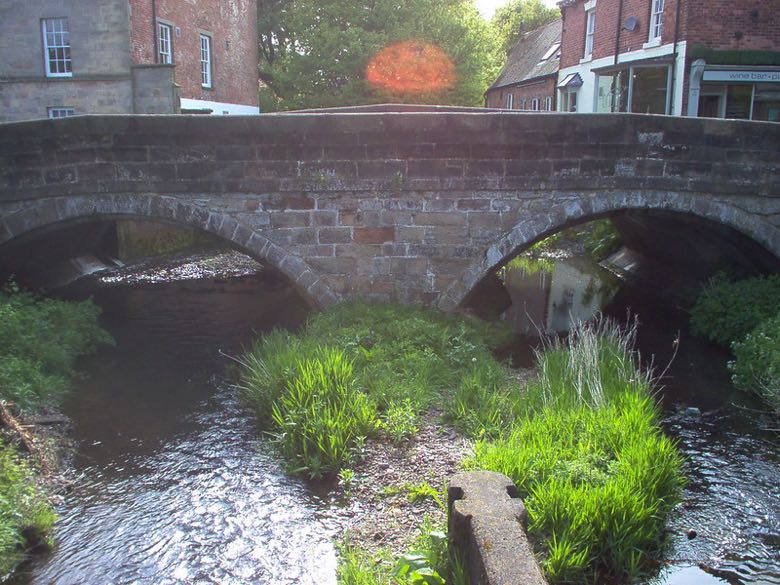 The term derby is thought to have originated from Ashbourne, a town in Derbyshire in England. Since around the 12th century, two teams from opposing sides of Ashbourne contest the Royal Shrovetide Football Match between the 'uppers' and 'downers'. The 'uppers' and 'downers' are named as such because they are split by a river that runs through the town itself.
The river splitting the two seems to have created a true separation between the two sides and could explain why a derby in football is viewed as such today. The game itself is hardly similar to the football matches we see today.
Instead, a goal is placed in Nuns Mill in the north and another in Gallows Balk in the south, which are around three miles apart. The object of the game was to put a leather ball into the opposition's goal. With up to 1000 players taking part, you can imagine that the game got very messy, very quickly.
There are a number of other theories as to where the term derby came from. One idea is that the Derby horse race in England, which was founded by the Earl of Derby in 1780, was behind it. Another idea is that the term came from a match between Liverpool and Everton in 1914. The two grounds were separated by Stanley Park, which was owned by the Early of Derby, with the game coined as a local derby.
What Are the Biggest Derby Matches?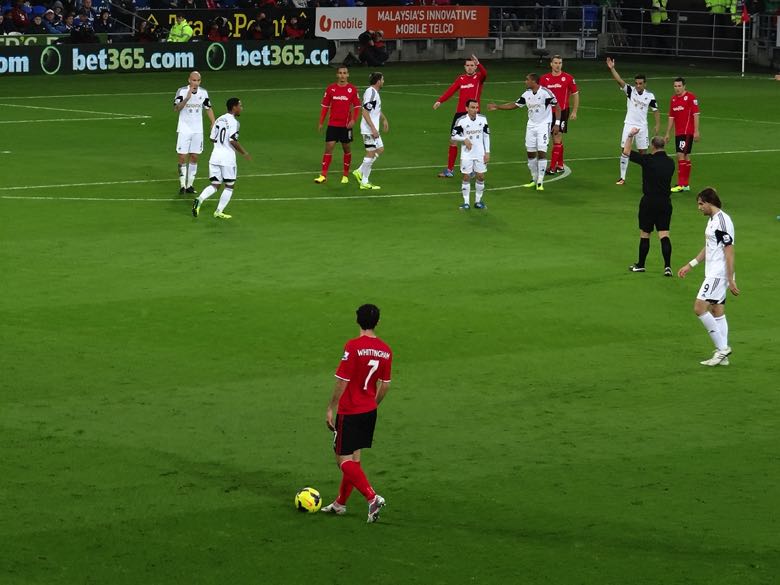 Despite the fact that most would exclude matches like Real Madrid vs Barcelona and Manchester United vs Liverpool from being tagged as a derby, there are still a number of huge games that fall under this banner.
Manchester United vs Manchester City
In the UK, England's most high-profile derby is Manchester United vs Manchester City. United had dominated their local rivals for years but, since the retirement of Sir Alex Ferguson, United have lost their way. Despite investment in the club and some big-name arrivals, United have really fallen behind City, who are now one of the best teams in football. City's fans have held their penchant for winning trophies and beating and finishing above United over the heads of their rivals for years, with the red half of Manchester really struggling to establish themselves as in the same bracket as City.
Rangers vs Celtic
In Scotland, Rangers vs Celtic is a huge derby. The two clubs hail from Glasgow and are by far and away the best sides in Scotland. Whenever the two come together there are major flashpoints, goals and huge moments. It is one of those games that most football fans from around the world would love to get a ticket to see.
Swansea City vs Cardiff City
In Wales, Swansea City vs Cardiff City is the biggest match. Wales is not really blessed with a glut of top-quality sides, but Swansea and Cardiff have been battling in the Championship for years, with both enjoying stints in the Premier League too. The two sides hate each other and have shared more than one major clash in their time. However, with a number of cities between Swansea and Cardiff, it is not technically a local derby in the same way Manchester United vs Manchester City is.
Other Well Known Derbies
Across the rest of the world, Real Madrid vs Atletico Madrid, Barcelona vs Espanyol, Everton vs Liverpool, Arsenal vs Tottenham, Boca Junior vs River Plate, Inter Milan vs AC Milan, CSKA Moscow vs Spartak Moscow, Benfica vs Sporting Lisbon and Fenerbache vs Galatasaray are all major derby matches that see no shortage of fire on and off the pitch.
Ultimately, while most football matches are played with real intensity and in a competitive spirit, nothing beats a derby. These matches are so often the crème de la crème of the footballing calendar, and they go some way to deciding which set of fans have the bragging rights across the season in their city.