While many of the most influential players in the world look to change the game with their goals, passes or saves, there are some that will provide the biggest influence through their ability to receive a needless red card. After all, the contact in football is meant to be nowhere near as brutal as it can be in rugby union, meaning excessive force is often met by a yellow or red card.
Despite this, there are some footballers that take matters into their own hands when on the pitch as they look to get payback for a previous tackle, try to leave their mark on the game (or a player), or they are the victim of a rush of blood to the head and decide to fly in on an opponent.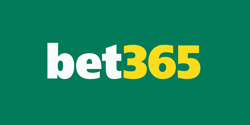 bet365 6 SCORES CHALLENGE
Predict scores to win up to £1,000,000!
We're giving you the chance to win up to £1,000,000 by predicting the scores of just six Soccer matches, every week at bet365! With the 6 Scores Challenge, all is not lost if you fall short on one or two results, we're also offering prizes for three, four and five correct results.
New and eligible customers only. Free to play. T&Cs apply. Registration required. #ad
Why Could a Player Receive a Card?
There are a number of reasons why a card can be issued, and they are usually required to keep a game running smoothly and to protect the players. A red card can be given for a number of reasons in a football match. A straight red card can be issued for a serious foul, violent conduct, spitting at someone, deliberately denying a goal-scoring opportunity with the hand, using abusive or insulting language or receiving a second yellow card.
Players need to be careful when they are on a yellow card too as they are seen as walking a tight rope, as it sometimes takes just one more offence to get a second yellow and get sent off. A yellow card could be given for any unsporting behaviour, dissent, persistent fouling, delaying a restart in play, refusal to retreat at a free-kick or corner or not entering/leaving the pitch without the referee's permission.
Can a Match Be Abandoned Due to Red Cards?
FIFA does not explicitly state how many red cards would see a game abandoned. However, a match must be brought to an end if a team fields less than seven players. This therefore means that a side can receive no more than four red cards, while there can technically be eight red cards in a game (four for each side).
What Is the Most Red Cards Shown in a Single Game?
This completely depends on your definition of a game that should be taken into account. Some will state that only the top few tiers of the footballing pyramid in each country should be considered here, with some lower league games often seeing players that only really want to brawl in the match.
Claypole & Victoriano Arenas in Argentina
However, if you want to consider lower league matches too, then the fifth division battle between Claypole and Victoriano Arenas in Argentina is the game for you. The contest saw a total of 36 players given a red card in what must go down as the worst-tempered game in football. Two players had already been given their marching orders before a huge clash broke out on the field.
The game did not go any further than the brawl as it was immediately abandoned. Interestingly, the red cards were not dished out at the time. Instead, the referee filed his post-match report and sent off the entirety of the two sides along with a number of coaches and substitutes, with these retrospective red cards amounting to the most ever given in one game.
Which Player Is the Most Prolific Offender?
While there may have been players with more red cards than Sergio Ramos across the history of football, it is difficult to see the red card come out and not immediately think of the Spanish defender.
Sergio Ramos
Ramos was a prolific right-back for Real Madrid before switching to centre-half, where he became a mainstay of one of the greatest club teams in the history of the game. Vital headed goals in big finals, goal saving tackles and an influence that could turn a game on its head, Ramos had everything that a defender could want.
Unfortunately for Ramos, and all of Spain, Real Madrid and Paris-Saint Germain, the defender displays that he has a little too much bite at times. A 27th red card of his career for PSG against Lorient back in December 2021 put the worst side of Ramos back on show, and few would bet against him adding a few more red cards to his record before he hangs up his boots.
Gerardo Bedoya
Ramos may not be the most prolific recipient of the red card in football, with that honour going to Gerardo Bedoya who picked up 46 reds during his time in Argentina and Mexico, but if you say 'red card' to a football fan, most will answer with 'Sergio Ramos'.
Which Players Have the Most Red Cards in the Premier League?
There are three players that boast the dubious 'honour' of the most red cards in Premier League history, with eight reds the most given to a single player.
Duncan Ferguson
The first is Duncan Ferguson, who picked up six straight reds along with two double yellows.
Richard Dunne
Richard Dunne sits alongside Ferguson after picking up 0.19 red cards per game, with Dunne seemingly always in trouble, as he was also notorious for scoring own goals, having netted 10 times at the wrong end.
Patrick Viera
While Arsenal's Patrick Viera also has eight reds, he is technically the most prolific of the three, seeing a red card every 0.28 games. The incredibly talented midfielder used to run the middle for the Gunners, and he loved a crunching tackle.
It is worth taking into account the fact that five of Viera's reds came from two yellows, with the Frenchman constantly looking to push the boundaries of what was deemed acceptable in the eyes of the referee.