When it comes to buying tickets for any football match in the UK it is very important to know what you can and, more importantly, cannot do. These rules can become clouded very quickly as each club will have their own list of terms and conditions that you need to take into account.
This will see any decision to pass on a ticket to a friend or sell a ticket come under scrutiny as you will not want to be on the wrong side of the law. There will be a number of rules that are dependent on specific clubs and their terms and conditions, but there are also several laws that are set in stone for all tickets.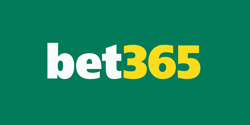 bet365 6 SCORES CHALLENGE
Predict scores to win up to £1,000,000!
We're giving you the chance to win up to £1,000,000 by predicting the scores of just six Soccer matches, every week at bet365! With the 6 Scores Challenge, all is not lost if you fall short on one or two results, we're also offering prizes for three, four and five correct results.
New and eligible customers only. Free to play. T&Cs apply. Registration required. #ad
What Laws Are There Against Ticket Reselling?
The 1994 Criminal Justice and Public Order Act saw it made illegal for any unauthorised vendor to sell tickets for a football game. However, these sellers found ways around this, with the sale of another item for an inflated price coming alongside the transfer of a 'free' ticket.
Consumer Rights Act Amendment of 2015
The Violent Crime Reduction Act of 2006 would look to end this practice and also provide a safer way to sell tickets online too. On top of this, further Acts came into force, but it was the Consumer Rights Act Amendment of 2015 that really looked to end this troubled area of football ticket sales.
This Act tried to stamp out the problem of people buying a large number of tickets before a game and then trying to sell them at inflated prices. The issue of tickets that were non-transferable or non-existent had also become more prevalent as resellers found more ways to hurt genuine fans that simply wanted to see their favourite teams and players on the pitch.
Ireland: Sale of Tickets Act
In 2021, in Ireland at least, further legislation was put in place to clamp down on ticket touting. The Sale of Tickets Act was brought in on July 31st, 2021, and it outlawed the selling of tickets above the original value throughout the Emerald Isle. For Irish fans that have less money to spend on tickets but are still desperate to go to the game, this was a massive step forward. Will Great Britain follow their neighbour's footsteps? Only time will tell.
With the amount of law and legislation that has been brought in to target ticket touting and the re-selling of tickets, it is clear that there is a real problem. Whether this is in football, music or any other sport, there have always been those that want to try to wring every last penny out of honest fans.
Can You Resell Tickets?
While the resale of tickets for concerts and music gigs happens all the time, many wonder why the same cannot be done for football tickets. Some had turned to trying to utilise ticket re-selling sites like Viagogo, but clubs have quickly tried to move away from these providers due to the hugely inflated prices and problems with the tickets and sites themselves.
Instead of these websites, many clubs instead look to utilise their own in-house systems, with this allowing fans to sell to other supporters through the club. The fact the club themselves regulate these sites means that fans will not likely get ripped off with a ticket sold at face value.
Season Ticket Holders
The only issue with this system can come when a club refuses to allow season ticket holders the ability to sell their tickets. This will usually occur when the match is not yet a sell-out. While this makes complete sense as clubs want to ensure that they can get as close to a sell-out as possible, it can become tough for a season ticket holder to legitimately move their ticket on if games are not usually sold out.
Many clubs will also refuse non-season ticket holders the opportunity to use these ticket selling platforms too, with this often seeing empty seats if a fan is unable to sell their ticket to another supporter.
What Is Touting & Is It Still an Issue?
Simply put, touting is the process of buying tickets for an event and then selling them at an inflated price. This has been a particular problem in football due to the huge popularity of the sport and the fact that the number of seats in a stadium are very limited when put alongside how many fans there are.
With the price of a ticket in the average Premier League game already considerably higher than it was even a few years ago, it would be very easy to put a large lump of interest on a ticket. This practice is made even easier to do as some fans willingly pay the inflated price as expensive tickets seem to have become a norm in the Premier League with some clubs.
Touting at Major International Competitions
The problem of touting can become even worse at major international competitions too. The UEFA European Championship and the FIFA World Cup are always very well-attended events, and this results in tickets usually selling out weeks if not months in advance. This means that many fans will arrive at the grounds hoping to get a ticket and decide to pay ridiculously inflated prices to get inside the stadiums.
Can You Be Punished for Ticket Touting?
As a deterrent to some people trying to tout, clubs have banned them from attending games or from being within a mile of the stadium on match-day. This seems to work well for the people looking to sell at inflated prices that will then go in and watch the game themselves, with the club looking to punish these scalpers by denying them access to their favourite team.
There will be a lot of people looking to sell these tickets that do not care about watching the game, or football in general, meaning that punishments that are less football-centric will likely be required to curtail touting further. The prominence of the internet has given scalpers a powerful platform to ensure that they can continue to sell tickets. While this is seen by some as entrepreneurial, others view it as cheating those that simply want to watch the match.