Although rivalries, such as the El Classico or the Old Firm, might be regarded among world football's greatest derby showdowns, Europe has a host of cities that boast their own historic local battles. Most notably, turning our attention away from ionic sporting locations, such as Paris and London, the country of Bosnia and Herzegovina offers a unique derby contest that is steeped in its own long history.
However, before we take a full look at the Sarajevo derby, it is worth learning a little about the two teams that compete in a local rivalry that deserves its place among the continent's most enjoyable.
FK Sarajevo
Widely regarded to be the most successful and supported club side from across the land, it is hard to argue that FK Sarajevo aren't the most recognisable club in Bosnian football. With a history that stems all the way back to 1946, the Giants are also rightfully credited as the most prominent representative for Bosnia at European competitions.
At the heart of a city that has overcome real turmoil, Sarajevo are the only major football club among Bosnia's elite that was founded by the post-war Yugoslav authorities. Now billed as the most decorated side to have competed under both the Bosnia and Herzegovina and Yugoslavian flags, Sarajevo have only continued to show their dominance over recent years.
Known as the 'Maroon-Whites'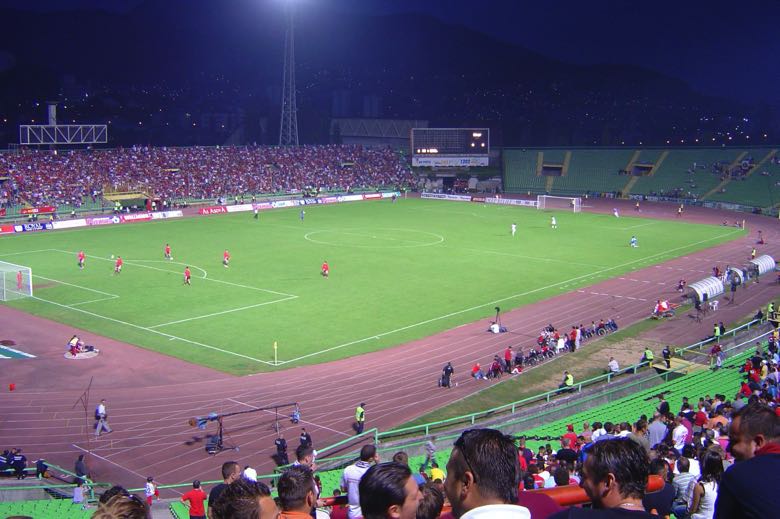 Along with claiming another domestic double in 2019, the Maroon-Whites have also lifted the Bosnian Premier League title on five separate occasions – with the most recent of those coming two years ago. Owned by Vincent Tan, the same businessman who owns English Championship side Cardiff City, Sarajevo have also gained a reputation as a rugged opponent on the European stage.
Last seen on Europa League qualifying duties getting hit with a hard-fought 1-0 loss against Scottish heavyweights Celtic during the 2020/21 campaign, their most notable European appearance came over five decades ago. In what is regarded to be the most iconic night in their storied history, Sarajevo played out a 0-0 stalemate when they welcomed a certain Manchester United to the capital for a European Cup meeting in 1967.
Željezničar Sarajevo
Although FK Sarajevo might be seen as the most recognisable club side from across Bosnia, it is undeniable that Željezničar are the other side of the coin that makes up this passionate and historic city. Commonly referred to as 'Željo' by the partisan home support in the capital, the Blues have a history that first begins back in 1921 after the club was initially founded by a group of local railway workers.
Although it might be their bitter local rivals that holds a superior financial backing over recent years, Željo still have the edge when it comes to the amount of Premier League trophies sat in their cabinet. While their last top-flight accolade might have come nine years ago, they have managed to claim six Premier League titles during their iconic tenure – a record that still sees them top the pile among Bosnia's footballing elite.
Known as Željo

Plying their trade at the Stadion Grbavica for over 70 years now, Željo also holds a notable European pedigree that has seen them enjoy some of their most memorable occasions. Most notable in Željo's history is their UEFA Cup run in 1985. Really bursting onto the European stage and with a side widely regarded to be the most successful in their history, the Blues reached the semi-final of that year's tournament before suffering a slender 4-3 aggregate defeat against Hungarian side Videoton.
History of the Sarajevo Derby
After both sides eventually found themselves in the top-flight following Željo's longer journey to join the elite, the first official competitive meeting of the Sarajevo derby can be dated all the way back to 1954. With Željo only just dealing with life in Yugoslavian's top-tier, it was no surprise that Sarajevo stormed their way to a 6-1 victory. Likewise, despite their first official meeting coming almost seven decades ago, that 6-1 victory still stands as the biggest win by either side over any of their encounters.
Class Difference: An Earlier Issue
Although the image of a class difference between the two clubs and their supporters might have been largely removed over recent years, this was often the case during the early days of their famous rivalry. While Željo might have been formed by railway workers 101 years ago and seen as a more working-class club, Sarajevo were often regarded to be for upper-class individuals.
Links with Politics & Religion
Along with those historic comparisons regarding a perceived class difference between the two sides, the Sarajevo derby, much like Scotland's Old Firm, also has its links with both politics and religion. With Željezničar deemed by many in the capital and beyond to be a more liberal club, Sarajevo have a huge following from the Bosniak community in the region. A football rivalry that is at the heart of one of the most historic cities in the whole of Europe, the Sarajevo derby certainly has all the qualities needed to make such an intense affair.
A Unique Experience for the Fans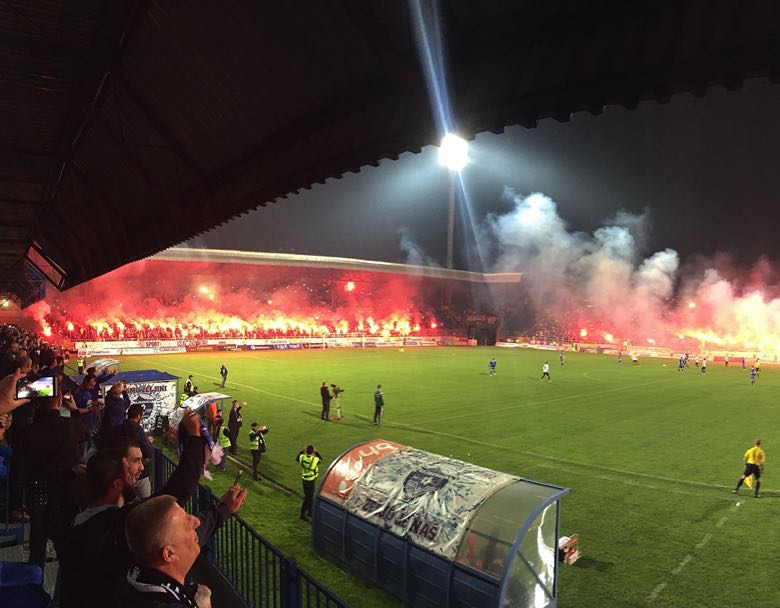 While the likes of the Premier League and La Liga might have heavily clamped down on the use of pyrotechnics in the stands, this is not the case when it comes to the Sarajevo derby. With banners and flares for as far as the eye can see, the Sarajevo derby stands as one of the most colourful and passionate clashes from across the whole of European football.
Stadiums Only 4km Apart
It is also often the case that members of the same family will sit at opposite ends of the pitch, and sometimes not speak to one another on the day of a derby showdown. With the population of Sarajevo just over 275,000, it won't be a surprise to many that the two clubs' stadiums are separated by just a stone's throw. In fact, there is just 4km that separates Željo's Stadion Grbavica and Sarajevo's Asim Ferhatović Hase Stadium – the largest sports arena in Bosnia with a capacity of 34,500 on matchdays.
Recent Altercations
However, while the Sarajevo derby might have gained a reputation for its notably good behaviour in a contest between two intense rivals, there have been some recent altercations that the Bosnian football authorities are desperate to stamp out. With growing concerns over younger fans from both sides clashing, this was highlighted by March's derby showdown that saw supporters fighting on the Grbavica pitch just an hour before kick-off.
Who Holds the Better Record in the Sarajevo Derby?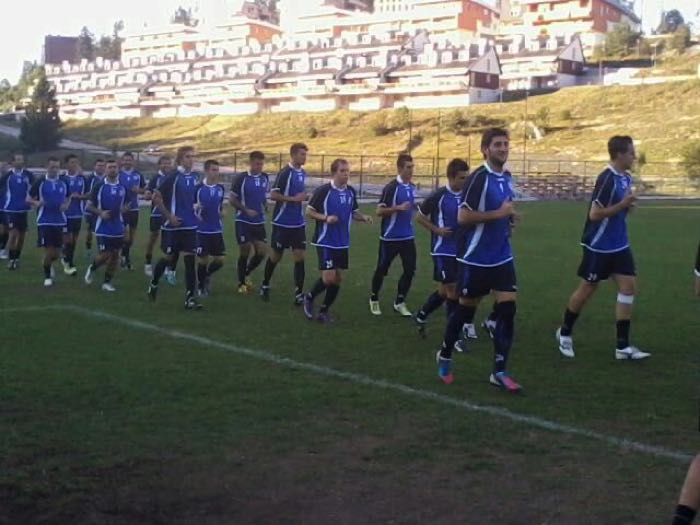 With Sarajevo and Željo playing out a 1-1 draw in their last derby day showdown on May 10th, that result almost epitomizes the fact that both sides remain inseparable when it comes to their overall records. Remarkably, in their 63 Premier League matchups since joining Bosnia's Premier League 30 years ago, both sides have collected 17 wins apiece – a record that is also bizarrely similar to their time shared plying their trade under the Yugoslavia banner.
Željezničar Holds the Record… For Now
However, when you do include all the noted friendly contests and domestic Cup showdowns from over recent decades, it is Željezničar who hold the slenderest of margins at the time of writing in June 2022. Over their 146 meetings across the competitions, Željo have recorded 46 wins to Sarajevo's 44 – with the goal difference in those meetings finishing at a razor-thin 144:143.