While there are 11 positions on the pitch, all with their own priorities and objectives, every single player on the field wants to score goals. Whether they are a striker or a goalkeeper, there is nothing better than seeing an effort fly into the back of the net. This is why there is nothing more exciting than watching a player let fly from 30 yards or a poacher tapping home a squared ball from a yard out.
This means that goal betting has become very popular, with the ability to bet on shots on target also growing in popularity. This begs the question; what is shots on target betting? In this betting guide, we will look at shots on target betting, how it works, if it is worth it and the alternatives to this betting market.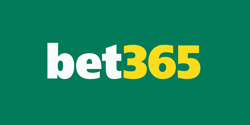 bet365 6 SCORES CHALLENGE
Predict scores to win up to £1,000,000!
We're giving you the chance to win up to £1,000,000 by predicting the scores of just six Soccer matches, every week at bet365! With the 6 Scores Challenge, all is not lost if you fall short on one or two results, we're also offering prizes for three, four and five correct results.
New and eligible customers only. Free to play. T&Cs apply. Registration required. #ad
What Is a Shot On Target?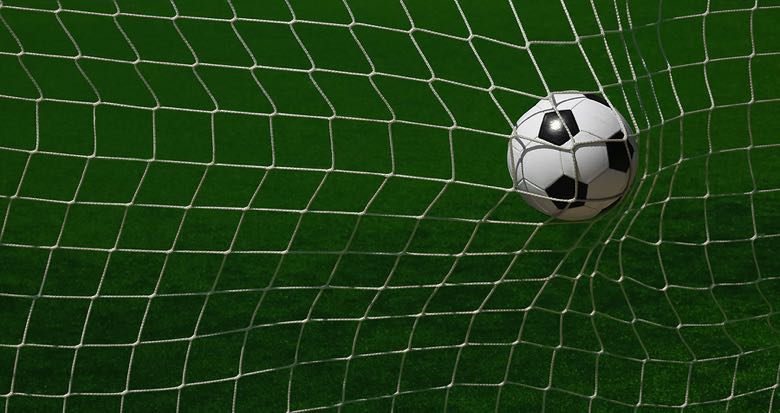 A shot on target is usually defined as:
Anything that goes into the back of the net, regardless of the intent
A clear attempt to try to score that is blocked by the goalkeeper, or blocked by a player that is seen as the last man when a goalkeeper does not have a chance at preventing the goal, known as a last line block.
It is important to note that a shot that is blocked by a player who is not deemed to be the last man does not count as a shot on target. This means that if a player shoots and it is going to go in before it is blocked by a player with others behind them, then the shot does not count as a shot on target.
If the ball hits the frame of the goal, then it will not count as a shot on target. However, if the ball hits the frame of the goal and goes in and is awarded as a goal, then it counts as a shot on target.
What Is a Shot Off Target?
A shot off target is defined as such:
An effort that goes over or is wide of the goal without making contact with any other player.
An effort that would have gone over or wide but for being stopped by an outfield player of a goalkeeper's save.
A shot that hits the frame of the goal and does not end as a goal.
How Does Shots on Target Betting Work?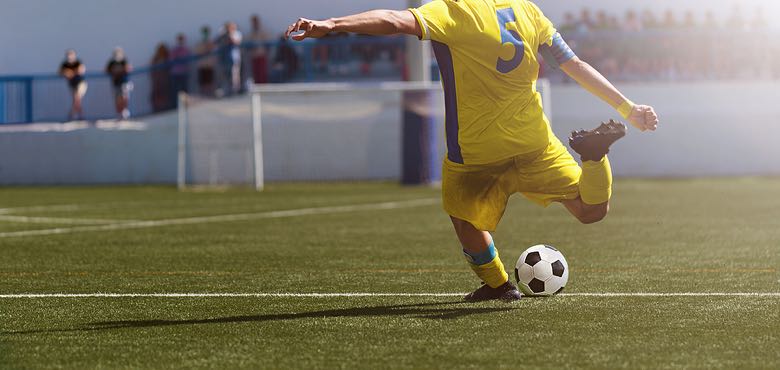 There are a number of different ways for a bettor to wager on the shots on target betting markets. You will usually be met by the betting market that gives you the chance to bet on a particular player to register a certain number of shots. For example, if you think that Robert Lewandowski will have '3+' shots in the game, then you can back this. A bet written as '3+ shots' means three shots on target or more. It is worth knowing this as some punters get confused and assume this means more than three shots.
Backing Multiple Players
Some bookies will offer bettors the chance to wager on multiple players recording shots on target. For example, you may see Cristiano Ronaldo, Paul Pogba and Marcus Rashford all to record 1+ shot on target. This will usually offer better odds than wagering on one player alone depending on the footballers you are backing.
This type of betting market can also be utilised across a number of different games. A bookie might offer you Ronaldo, Harry Kane and Romelu Lukaku all to record 2+ shots in their respective games. Finally, you can also see a shot on target market that lets you bet on the total shots a team will take in a game. This will usually see bettors wagering on a team to have over a certain number of shots on target.
Only Available for Bigger Teams & Competitions
It is worth noting that you will usually only see shots on target betting for the bigger teams and competitions. This means that if you prefer to bet on the smaller teams and the lesser-known leagues, then you will likely miss out on the shots on target betting markets.
This is usually because this betting market is one that is often quite difficult to price. It means bookies will often only provide the market and odds if it will draw in a lot of betting interest, something the bigger games are more likely to provide.
If you do miss out on the shots on target betting market for your game of choice, then look out for bookies that offer the request a bet features. This means you can ask the bookies to create you a betting market with odds that are not currently provided on their site.
What Type of Shots Count as a Shot On Target in Betting?
This completely depends on your bookmaker of choice. However, many bookies will see the below as a shot on target:
A deflected shot that would go in if not for the goalkeeper saving it.
Goals that hit the frame of the goal before going in.
A goal that is scored directly from a corner kick.
A shot that is cleared off the line by a player deemed to be the last man.
An effort that was going to hit the target but is blocked by the shooter's teammate.
What Type of Shots Do Not Count as On Target?
Just like the shots that do count as on target, there are a number of 'shots' that will not count in betting, as articulated below:
A cross that would be going into the goal but is caught or saved by the goalkeeper.
A blocked shot that a 'keeper does not save but collects due to a lack of power in the effort.
A blocked or deflected shot that hits the frame of the goal.
A shot that the goalkeeper saves that was no on target.
A corner that would be going in but the goalkeeper stops.
A clearance by a defending player that hits the opposition and goes towards goal before the goalkeeper saves it.
An effort that hits the frame of the goal, then hits the goalkeeper and bounces out of play.
A shot that hits the frame of the goal and rolls onto the line before a defender clears the ball.
Shots on Target Betting Tips
When it comes to betting on shots on target, or any other betting market for that matter, it is important to note that no market is a genuine banker. Even with the best strategy and tips, you need to ensure you are fully aware of the risks of wagering your money on any player, team, or sport. When it comes to betting on shots on target in a game, you need to keep a number of things in mind.
Don't Just Look at the Attack
When it comes to shots, people immediately think of the attacking side. If Cristiano Ronaldo, Bruno Fernandes and Paul Pogba are all playing for the same side and are in great form, then the temptation can be to blindly wager on them hitting the target multiple times in the game.
However, if they are coming up against an Atletico Madrid side that are in great form and have only conceded three goals in eight Champions League games, then the equation changes dramatically.
On the flip side of this, a team that is poor defensively could see more shots on target against their goal than a good attacking team takes at goal. This therefore means that it could be more beneficial to wager on a team that plays against a poor defensive side, rather than betting on a good attacking side.
Back Players That Are Starters
It is important to note that when wagering on the shots on target betting market, the more time your player has on the pitch the better. If Harry Kane plays all 90 minutes of a match it stands to reason that he will have a better chance of registering more shots on target than Lucas Moura, who was only on for 20 minutes.
However, if an attacking player comes on as a substitute in a contest in which their side needs goals, they could actually still register the relevant number of shots.
The State of Play
Different matches will have differing pressures on them, meaning that there could be more or less shots and goals depending on the situation. For example, a game that is being played at the end of the season between two mid-table sides with nothing to play for could see very few shots and goals as the players are mentally already on holiday.
However, if a side that is battling against relegation and usually concedes a lot of goals is playing against a side at the top that is fighting for a Champions League spot, then it stands to reason there will be a lot of shots on target. Both sides have something to play for with a lot on the line.
This also works well with two-legged ties too. If Chelsea beat Real Madrid 2-0 at Stamford Bridge before travelling to Spain for the second leg, the Blues will likely look to sit on their lead and remain solid defensively. Meanwhile, Madrid are chasing goals and so will likely see a lot more of the ball, possibly resulting in more chances being created.
Research the Players
Whether you are watching a match at the local park or at Old Trafford, there are always players that love to take shots, while others will always shy away from it. For example, N'Golo Kante is a world class player in his own right, but he is not a prolific goal scorer. It therefore stands to reason that he will not likely take many shots. This is made even more relevant when you take into account the fact Kante is a defensive midfielder and does not often get too far forward.
On the other side of things, other players love to take shots. Ronaldo is one such example of this, with the Portuguese star always looking to score goals, which means he usually takes a number of shots at goal. Be sure to take a look at the player, their position and the style that their team plays when trying to wager in this market.
Fouls & Free Kicks
This is a more interesting strategy when it comes to betting on shots on target. If a side concede a lot of fouls in their own final third, then this could constitute an excellent game to bet in.
If a foul is given close enough to goal, then it is likely that the opposition team will try to take a shot on target. If you were to bet on a match with Southampton playing, then James Ward-Prowse would be an excellent candidate to bet on. This is because he is a brilliant free-kick technician that commands the respect of his team from a dead ball situation.
Is Betting on Shots on Target Worth It?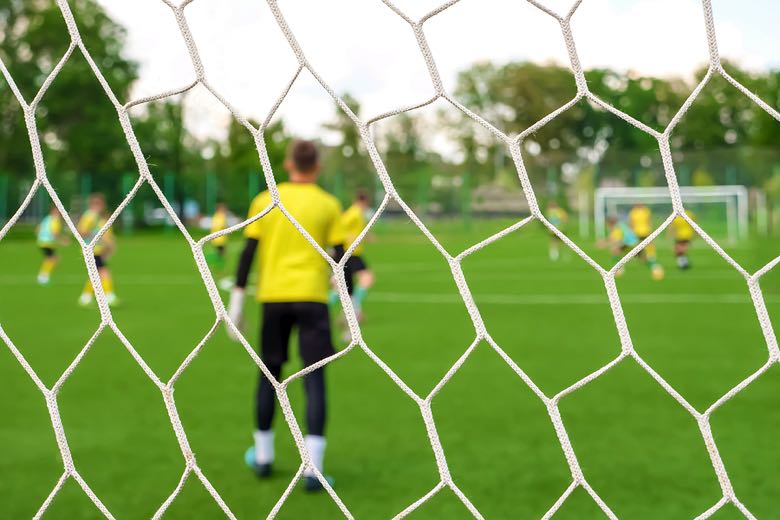 This depends on how you want to bet. If you are looking for very long odds when you wager, then the shots on target betting market will not likely be the one for you. However, if you feel that you have done the research and you have found the perfect match of a good attacking side, a poor defensive outfit and a player that will likely excel when going forward, then this market could be a great fit for your betting needs.
Bear in mind that this betting market is not available for all matches, but if you love watching the ball sail towards goal, then maybe this is the market for you.