When it comes to betting on any sport, there are so many available options. Whether you are looking to bet on the winner of a competition, a specific game, on particular players or runners, or any number of niche bets, there is a lot of choice.
This can make it difficult to know which betting market is the one for you, and how to use the best markets confidently. One market that always gains a lot of traction is the each way betting market. In this guide, we will take a look at what each way betting is, how it can be used in football, and tips for using the market.
What Is Each Way Betting?
Each way betting is a very popular way to wager in the world of betting. While there is no such thing as a sure bet, giving yourself multiple ways to win in a specific market can see your chances of winning increase. This is where each way betting comes in. At its most popular when utilised with horse racing, each way betting consists of two separate bets, with a win bet and a placement bet.
This means that, in horse racing, you would be betting on a horse to win and another horse to place. A win means that the specific horse will win the race, while the 'to place' bet will see you backing your pick to finish in the top two, three or four. It is worth noting that your place bet will usually be around 1/4 or a 1/5 of the win odds depending on what the bookie offers.
Each Way Betting Applied to Football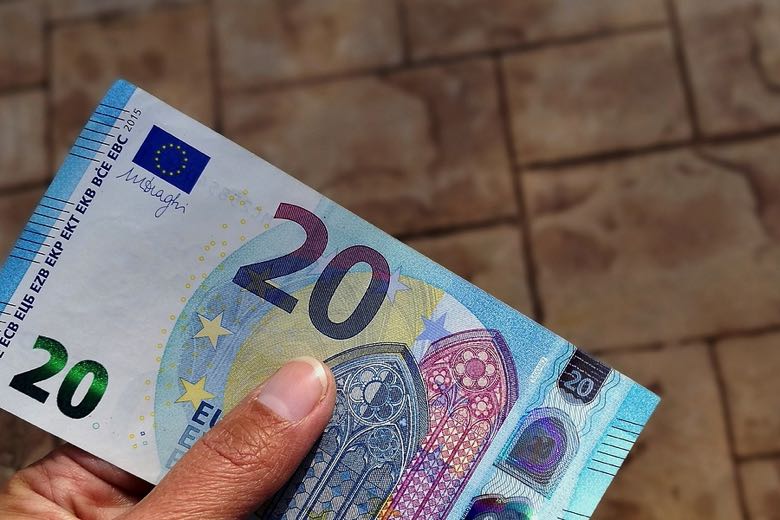 Each way betting in a football sense is usually utilised alongside outright betting markets. When looking at leagues and other competitions, it is far easier to work out the 'to place' portion of the bet as it will be where a team has finished in that tournament. Much like each way betting in a horse racing sense, you will be wagering on a team you think will win a competition or to place.
If you wanted to place a wager of £10 on an each way bet, then you would actually have to bet £20 – £10 on the win bet and £10 on the placement bet. It is important to be aware of this because novice bettors will want to bet '£10 each way', wanting their total stake to be £10. If you wanted to bet a maximum of £10, then you would go with £5 each way. When betting online though, you will see your stake in your bet slip, so it is easier to avoid any misunderstanding here.
Each Way Football Betting Example
As an example, if you think that Manchester United have a good chance of winning the Premier League next season then you could back them with odds of 16/1 with most bookmakers. However, you may be unsure about how likely they are to win considering Manchester City, Liverpool and Chelsea are all ahead of them in the betting and seemingly stronger on the pitch.
You can therefore back them each way. The first thing you need to do is look at the each way betting terms that a bookie offers to you. Our bookmaker of choice is offering 2 places in the each way market and paying 1/4 odds for the placement bet. This is pretty standard for the each way betting. If you bookie of choice is offering smaller odds than 1/4 for the placement bet, then we recommend you look elsewhere.
£10 Each-Way is £20
We will bet £10 each-way, meaning you have Manchester United to win the league at 16/1 with a £10 stake. You also have £10 on United to place (to finish in the top two) at odds of 4/1 (which is a quarter of the starting odds). If Manchester United go on to win the league, then you will be paid out at the wining price. Therefore, a £10 stake placed on a 16/1 price would return £170 (£160 in winnings plus your initial £10 stake).
Placement Bets
You will also get paid through the placement bet too as United have won and placed inside the top two. Therefore, your £10 stake together with odds of 4/1 will return £50 (£40 in winnings plus your £10 stake). If United were to finish in second place, then you will lose your £10 stake on the side to win the league. However, your placement stake will win as they still finished inside the top two. You will therefore receive £50 (£10×4/1) back.
While this is a decent return, it is worth remembering that you have to account for the loss of your winning stake. Therefore, while you take home a return of £40 when subtracting your £10 placement stake, you must also subtract your £10 win stake that was lost. Therefore, your profit will technically be £30 (£50-£20 stake).
When They Finish Third or Lower
The final scenario that is possible from an each way bet is for United to finish third or lower. If United do not win the league then you will lose your win bet. If the side do not finish inside the agreed placement zone (in this case 2nd or higher), then your bet will lose. As United have finished third, you lose your placement stake. Therefore, your total returns from this each way wager will be zero, while your total profit stands at -£20.
The placement bets will not always return a lot of money, especially if you are betting on one of the favourites to win a cup or competition. If you wanted to back Liverpool to win the league and they come in at 2/1, then your place bet will be a 1/4 of these odds. This provides little in the way of a return. Usually, you will be looking to cover your wager with the place bet.
What Markets Can I Use Each Way Betting In?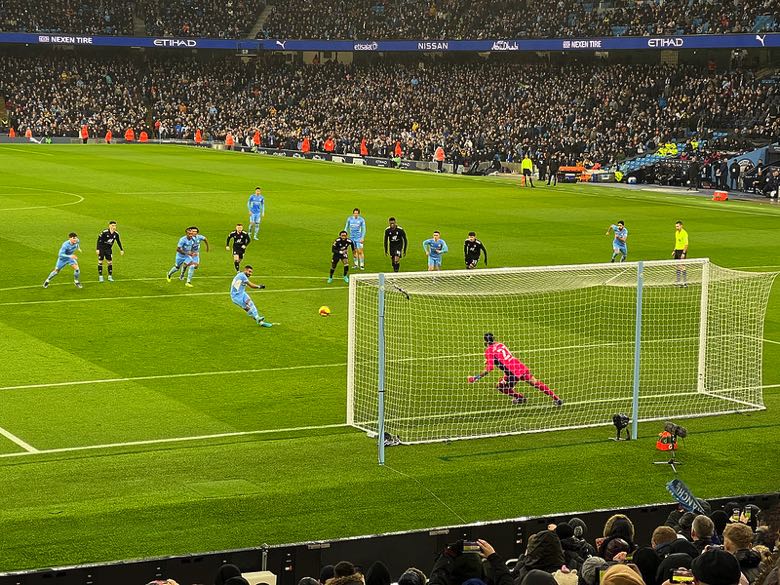 Football and each way betting is a partnership that is still growing. This is because a standard game itself is not catered to multiple potential winners. Unlike horse racing, where any of a number of runners can win a certain race, there will only ever be Team A, Team B or a draw in a football match winner market.
Unlike racing, the majority of football orientated each way markets will require a fair amount of patience to wager on. The main each way betting options you have for football include:
League Betting
As articulated in the example above, each way league betting is a very simple way to get involved with this style of wagering. This type of bet is best used in a league in which there is no clear favourite, with all options offering good odds due to the fact most teams are evenly matched.
You can use it in a league where there is a clear favourite, but only if you feel that the chasing pack has enough quality to upset the odds. It will also work in a league in which the favourites do not always come through. It is best to steer clear of Ligue 1 and the Bundesliga, where PSG and Bayern Munich dominate the respective leagues. Remember, if the place odds at shorter than 1/4, then you should probably look elsewhere.
Cup Betting
Each way betting can be utilised perfectly with different cup competitions. The FA Cup is particularly well suited for each way betting as there can be so much uncertainty due to the 'magic of the cup'. This means you can bet on any number of teams to win the competition as there are so many upsets in the competition.
The win bet will be on the side to lift the cup, while the place bet will usually be on the side to make the final. This means that if your pick makes it to the final, then you will at least win one of your bets. In an ideal world, your bet will win in the final, meaning your win and place bet will be winners.
First Goalscorer
This is another of the few football betting markets in which each way betting works in the game itself. This market will see you betting on a player to score first as the win bet, while the place bet will focus on your player scoring at anytime in the game.
For example, if you bet on Harry Kane each way in the first goalscorer market, your bet will win on both the win and place bets if he scores first. However, if Lucas Moura scores first only for Harry Kane to score later in the game, then your win bet will be lost, but your place bet will win. The place bet is quite often available with 1/3 your first scorer odds, meaning you get fairly good value along with having unlimited places with most bookmarks. This is because there are so many potential first scorers in the game.
Top Goalscorer
Top goalscorer markets will allow you to wager on a player that you think will score the most goals across a tournament or competition. In a tournament like the FIFA World Cup, there will be a huge range of potential top goalscorers. This means that many bookmakers will pay four places at around 1/4 odds.
Football Each Way Betting Tips
When it comes to each way betting, there are a number of things you should try to do to ensure you bet with the best odds in and informed way.
Bet at the Start of the Season
If you wager at the start of the season, then you will likely get longer betting odds than if you bet during the season in certain circumstances. For example, if you want to back Manchester United in the each way betting market, then they will likely provide better odds before a ball has been kicked because they are seen as behind Manchester City and Liverpool in the pecking order.
If United are to go on a five-game winning run seeing them sit at the top of the table, then their odds will likely shorten. This means that the each way market will provide less of a potential return if you decide to back them after their strong start to the season.
On the other side of things, you could wait until the season has started before placing your bet on one of the favourites. If Manchester City are to lose a few of their opening games As they concede ground on the top side, then their odds will drift. This will then see the pre-season favourites offer more value, and as long as you think they will bounce back and still win the league or place, then you can bet on them.
Take the Place Odds into Account
You may bet on your side to win the league or competition at big odds, but if the bookie is providing shorter than 1/4 for the place bet, then you will likely need to look elsewhere. However, even if you get 1/4 for your place bet, if the odds of your win bet is very short, then a 1/4 of that price will be too short to actually make any real profit of note. This is why it is so important to ensure that you are not betting on a competition and teams that offer no real value.
If you wanted to wager on the Bundesliga, but Bayern Munich are so far ahead of every other side and have won the last 10 league titles in a row, then there is no real chance of any other pick winning. This means you will likely make something from your place bet if they finish second, but there is little to no chance of another side finishing at the top with Bayern around.
This is why you should look for competitions that either boast unpredictable results, or one that sees a number of teams with a good chance of winning. This means the Premier League, Champions League or FA Cup constitute good competitions to utilise the each way betting market with.