Watching Rangers reach the final of last season's Europa League in the same campaign that Celtic secured a Champions League return, it appears that interest in Scottish football is at the highest it has been in recent times. However, while it might undoubtedly be the Old Firm derby that springs to mind when most people think of Scottish football, there are a host of other sides that are steeped in history.
Most notably, in a city that includes one of the longest-standing rivalries in the whole of world football, Edinburgh deserves its place among the most iconic venues in world sport. So, join us on a tour of Edinburgh's most established clubs, and take a look at why the City has such a passionate fan base.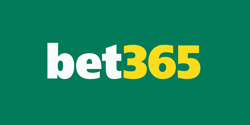 bet365 6 SCORES CHALLENGE
Predict scores to win up to £1,000,000!
We're giving you the chance to win up to £1,000,000 by predicting the scores of just six Soccer matches, every week at bet365! With the 6 Scores Challenge, all is not lost if you fall short on one or two results, we're also offering prizes for three, four and five correct results.
New and eligible customers only. Free to play. T&Cs apply. Registration required. #ad
Scottish Premiership
Although both Celtic and Rangers might stand as the elite of Scottish football, there is no doubt that Hearts rightfully deserve their place among the most recognised and supported clubs from across the land.
Heart of Midlothian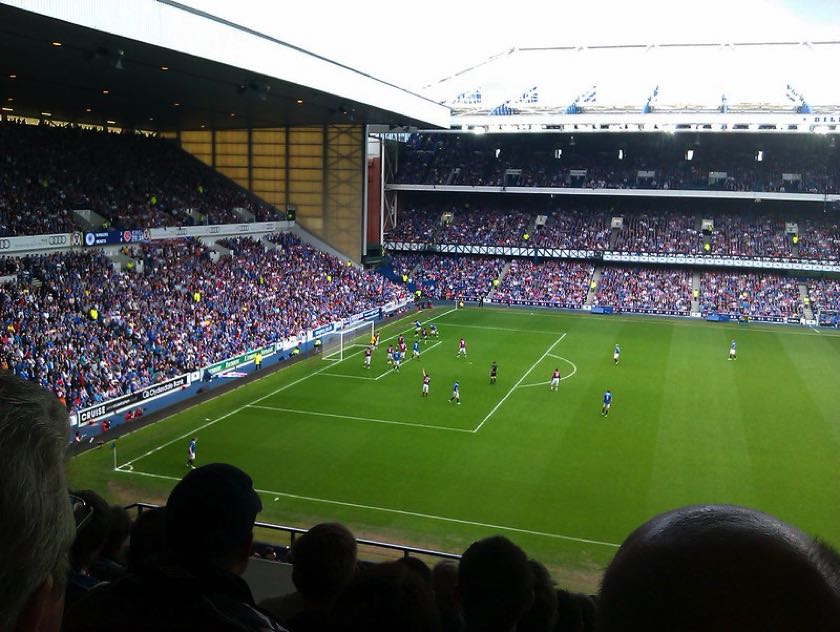 With a rich history that stems all the way back to 1874, Heart of Midlothian are widely regarded to be Scotland's third-biggest club, despite their rollercoaster time over the past decade. With their name inspired by Walter Scott's famous novel, The Heart of Midlothian, the Jambos are steeped in both tradition and legacy. Hearts have plied their trade at Tynecastle Park for a staggering 156 years, aside from a brief move to Murrayfield back in 2017 while Tynecastle became an all-seater stadium. Announced back in May that the club is planning to build a new training ground that could cost in the region of £20 million, Hearts have certainly bounced back after almost becoming extinct not long ago.
Dealing with some hugely concerning financial issues in 2013, the club had accumulated debts of £25 million and they were placed into administration – putting their 131 employees at risk of losing their livelihoods. However, despite suffering a 15-point deduction and losing their Premiership status, Hearts have enjoyed nothing short of a stellar rise since making their top-flight return last season. Enjoying what was a famous campaign under Robbie Neilson, the Jambos claimed a shock third-place finish on route to booking a Europa League return for fans around Tynecastle.
Titles & Trophies
Although the Scottish Premiership title chase might have been a two-horse race over the past 29 years, Hearts can certainly match the Old Firm giants in their overall medal tally. Along with collecting four top-flight titles since the club was first formed back in 1874, they have also lifted the Scottish Cup on eight separate occasions, the last of those coming a decade ago.
Becoming only the third Scottish side to complete a League and League Cup double in 1960, it is no surprise that their most successful period was during that era. In fact, under the guidance of former club icon Tommy Walker, Hearts claimed seven major titles during that decade run, along with landing 11 consecutive European finishes. With all four of their Scottish League Cup successes coming under Walker, Hearts also became just Britain's fifth side to compete at a European tournament in 1958 as they reached the quarter-finals of the UEFA Cup.
Hibernian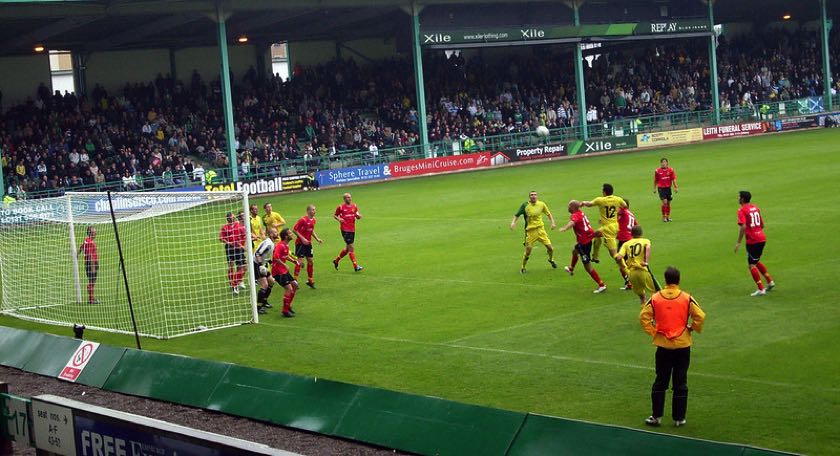 Also first formed way back in 1875 and with a history that stems back over a century, Hibernian are the other side of the coin that make up Edinburgh's passionate footballing community. With only three miles separating the two bitter local rivals, Hibs, much like Hearts, also hold a special connection with their historic home stadium. Making their first appearance at Easter Road after joining the Scottish Football League in 1893, the Greens have certainly staked their claim as one of the most recognisable sides from across the land.
Since making their professional debut among the Scottish ranks 129 years ago, Hibs have remarkably only been outside of the top-flight for four of those seasons – with a trio of them coming between 2014 and 2017. However, despite still being regarded as one the largest clubs from across Scotland, they have managed to clinch just a single Premiership top-half finish over the past 12 years.
Likewise, despite managing to pinch a spot in the qualifying rounds of the inaugural European Conference League last season, they suffered a 5-1 aggregate defeat against Croatian side Rijeka. Nevertheless, Hibs have gained a reputation over recent times for their success in Scotland's domestic Cups. Along with reaching the final of last season's Scottish League Cup before getting hit with a 1-0 loss against St. Johnstone, Lee Johnson's squad have reached at least the semi-finals of a Cup competition in nine of their last 11 campaigns.
Titles & Trophies
Although Hearts might be able to boast more pieces of silverware on their CV, that doesn't mean that Hibs can't brag about their own historical success – most notably between 1948 and 1952. Spearheaded by 'The Famous Five', an attacking line-up made up of Gordon Smith, Bobby Johnstone, Lawrie Reilly, Eddie Turnbull and Willie Ormond, Hibernian lifted the Scottish league championship three times during that four-season reign.
In fact, with each of their five favourite sons all bagging over 100 goals for the club during their record-breaking time together, they were all honoured as the north stand at Easter Road was named after them in 1995. Along with being crowned both the Scottish Cup and Scottish League Cup champions on three separate occasions, most recently in 2016, the Greens also hold quite the piece of European history.
Remarkably becoming the first-ever British side to compete in a European competition during their iconic run in 1961, Hibs reached the semi-finals on their maiden adventure after coming past the likes of Barcelona.
Scottish League One
Although it might be the famous rivalry between Hearts and Hibs that springs to mind when people think about the Edinburgh football scene, it would be unfair to miss out on another of the city's professional teams.
Edinburgh City F.C.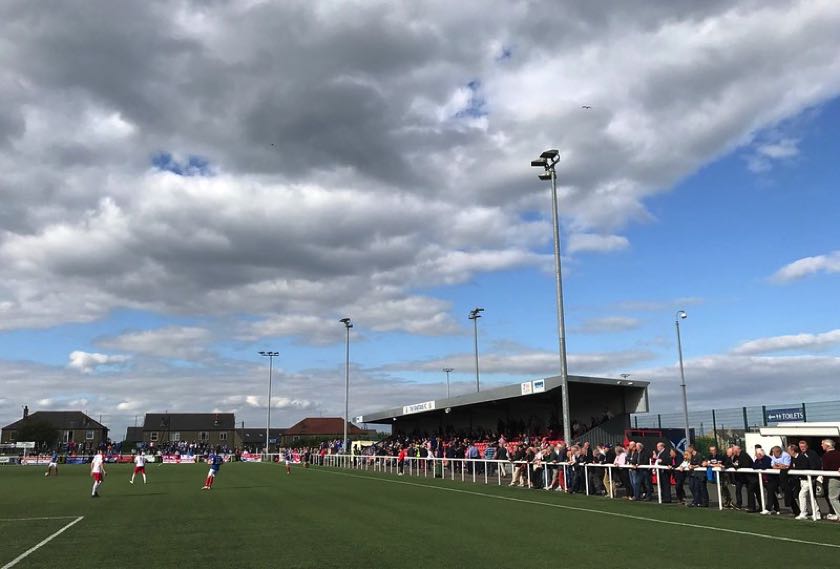 First established 96 years ago before hitting a string of financial issues in the 1950s and going bust, Edinburgh's third club has managed to find some stability since being reformed in 1986. While it might have taken the Citizens some time to join the Scottish Professional Football League after only arriving among the country's elite back in 2016, they are coming off the back of an historic campaign. Edinburgh City won promotion to Scotland's League One last season after a 3-2 play-off victory against Annan Athletic back in May.
The 2022/23 campaign will be the first time ever that Alan Maybury's side have featured in Scotland's third-tier. After spending three years between 2017 and 2020 ground sharing with Lowland Football League outfit Spartans, the Whites finally made the return to their actual home last season. Originally moving to Meadowbank back in 1996, Edinburgh City have now added a new 500-seat stand and a 4G artificial playing surface – something that a lot of professional Scottish sides have also invested in over recent times.
Which Is the Most Successful Club in Edinburgh?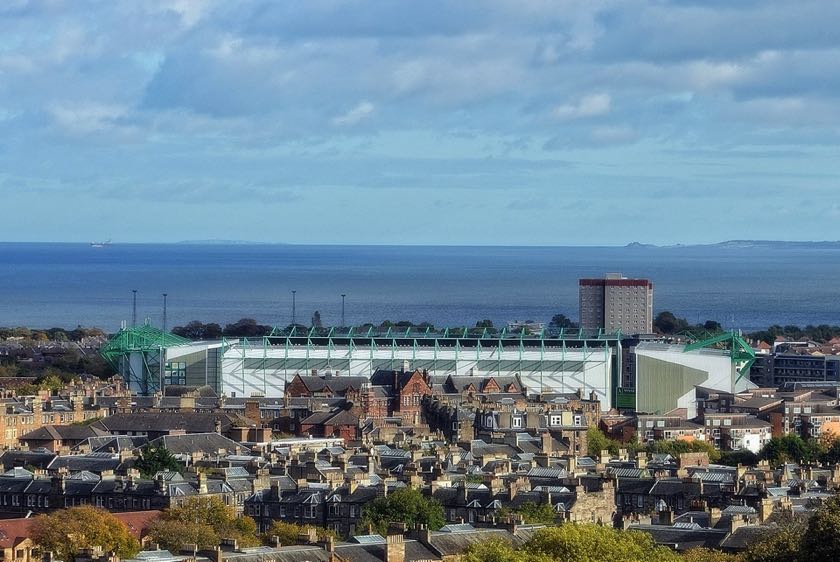 Although it might be Celtic and Rangers who can comfortably boast the most domestic titles in Scottish football history, that doesn't mean that Edinburgh's elite don't have their own trophy cabinets filled with accolades. While Edinburgh City might have their own notable history, the newly-promoted third-tier side are yet to claim one of Scotland's major honours. Aside from a pair of Lowland Football League titles in 2015 and 2016, the Citizens are blown away when it comes to the medals that their neighbours have managed to collect.
With Edinburgh largely seen to be a two-club city thanks to the exploits of both Hearts and Hibs, we have taken a look at who out of the bitter local rivals stands as the most successful club.
| Competition | Hearts | Hibernian |
| --- | --- | --- |
| Scottish League Championship | 4 | 4 |
| Scottish Cup | 8 | 3 |
| Scottish League Cup | 4 | 3 |
| Total Major Trophies | 16 | 10 |
Although both Hearts and Hibs might have both collected the same amount of top-flight titles throughout iconic legacies in Scotland's capital, it is the Jambos' historic Scottish Cup success that gives them the edge. With six more major honours in the bank than their arch-enemies, Hibs will certainly feel that they should be closer on the overall medal tally.
Shockingly, while the Greens might have managed to muster three Scottish Cup trophies since their birth over a century ago, they have had to settle for a silver medal finish on 12 separate occasions.
The Edinburgh Derby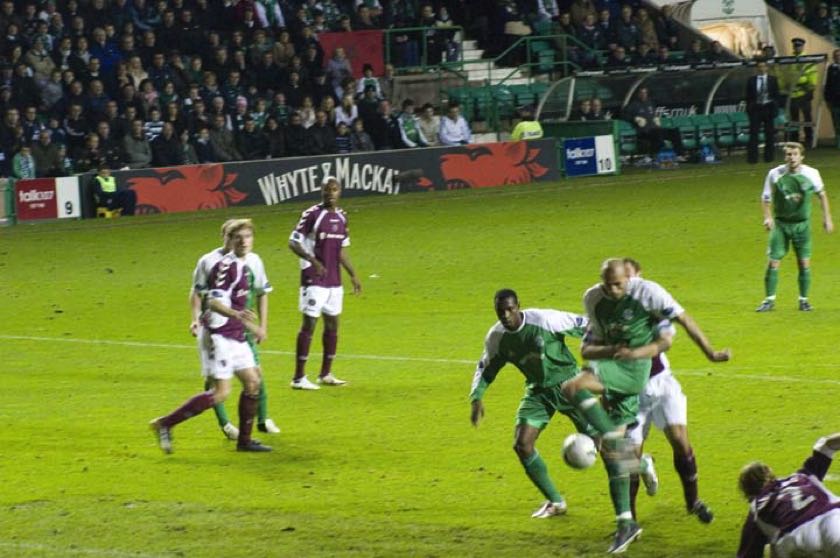 With Edinburgh fans regarded to be among the most passionate from across Europe, the bitter local rivalry between Hearts and Hibs is something that fiercely divides the Scottish capital. Often billed as "one of the jewels of the Scottish game", the Edinburgh derby is one of the longest-standing rivalries from across the footballing globe.
Hearts vs Hibs: Since 1875
With their first-ever meeting stemming all the way back to Christmas Day 1875 – a contest that Hearts won 1-0 – their historic rivalry is well known for its strong religious ties. While Hearts are often seen as a Protestant club, Hibs were originally created by Irish immigrants which meant they were widely regarded to be Catholic; something underlined by their green kit.
Hearts Hold a Better Record
In a derby showdown that spans well over a century, there have been 655 Edinburgh derbies and it is Hearts who do hold an overall better record. With the Jambos racking up 146 competitive wins against Hibs' 86, they have also won both of their Scottish Cup Final meetings against the Greens, with those victories coming in 1896 and 2012. Most notable was that infamous 2012 Scottish Cup Final meeting at Hampden, a showdown that saw Hearts storm their way to a stunning 5-1 romp – a result that is regarded among the greatest in their rich history.