Almost all of the matches that happen throughout a regular season will be competitive games. This sees points up for grabs with both individual and team trophies on the line. The lure of a competitive match comes from the fact that there is something on the line. It makes things even more interesting, with something for both the fans and players to work towards. Whether this ultimately comes from lifting a trophy, gaining promotion or avoiding relegation, the thrill of the competition is what makes football and major sport so entertaining.
However, there are matches where there is nothing on the line, and these games are known as exhibition matches or friendlies. What makes a friendly different to a competitive match? When and why are they played? Are they as intense as a regular match? Read our guide to exhibition matches to find out the answers to all of these questions and more.
Reasons for Friendly/Exhibition Matches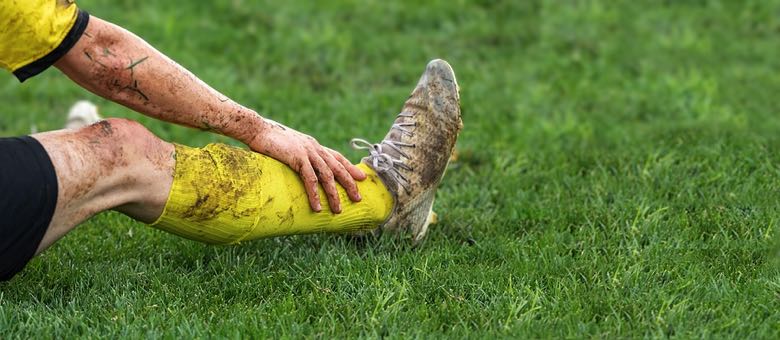 A friendly is a game in which there is nothing on the line. A friendly, also known as an exhibition match or a preseason game, can be used at a number of different times throughout the season.
Returning at the Start of a Season
If a friendly is played at the start of the season, it will usually be for the benefit of both the players and managers. For the players, friendly games are the best way to return to the pace of a game of football. After all, once a whole season has ended, pretty much every player will take some time away from the game and training, deciding to eat and relax a lot more than they would during the season itself.
Regaining Fitness
They will then return to training as they look to regain their fitness. However, match fitness cannot be achieved without playing games. A player may be physically fit, but they could be off the pace of a game, costing their team. This is why you will quite often see a player make their return from injury with their youth team so they can get that match fitness back without having a negative impact on the senior team.
Trying New Ideas & Tactics
For a manager, a friendly can be the perfect time to try something new. Usually, a new season will see a manager returning or arriving with new ideas and tactics. Instead of going straight into a competitive league game trying to implement these tactics, a manager can use a friendly to test these tactics out without fear of dropping points or losing a competitive game to a rival.
However, the problem with this is that while a friendly does not matter to a side in a competitive sense, a string of defeats in pre-season can see a team lose confidence, while the fans could see this as a sign of things to come. As mentioned, a friendly means nothing in the grand scheme of things, but football is a results-driven industry, so there is no such thing as a meaningless game to some fans and critics.
Playing New Signings
A friendly can also be the perfect time for a manager to insert any new signings into the side. You will quite often hear a phrase like 'they will take time to bed into the league', which refers to a new signing from a foreign league needed some game time to get up to the pace and physicality of a specific competition. A friendly can be a great way for a new signing to get to know their teammates and tactics too.
Charity Games, Etc.
While a friendly and an exhibition match are usually seen as the same thing, there are times where an exhibition game can come in the form of a charity game. There have been many examples of major charity matches such as Soccer Aid, while some nations hold all-star games to allow their best players to play one-another. Whether it is a charity game involving former greats and celebrities or an all-star match, exhibition games usually provide good entertainment.
Some friendly matches are played during the season. These can be due to the fact that a side is not involved in any qualifying matches for a major tournament in an international break. For example, if a side is hosting the World Cup, they will not need to play any qualifying games as they are automatically given a place as hosts.
As they are unable to play matches against any of the sides that are battling in the qualification process, they can instead arrange a series of friendlies to keep their players sharp. While a team playing friendlies all the way up until a tournament is not ideal, it is better than a side not playing at all.
Why Do People Look Down on Friendly Games?
A friendly match heralds the impending return of the football season. After a long summer in which leagues like the Premier League, Champions League and La Liga all take a break, the return of football is widely celebrated as friendly matches are played in preparation for the new season.
However, once the regular season returns, competitive matches are immediately elevated above friendly games because the intensity is so much higher. As mentioned, with points on the line, players desperate to score goals and keep clean sheets, teams and their stars will go all out to win. While only the players themselves will truly know if they have held back in a game, there has been more than one instance where a footballer seems to be working well below 100% in an exhibition game.
While a friendly can be a great way to get back on the pitch, return from injury or get some match fitness, there is nothing worse than a player picking up an injury, whether small or season ending, in a friendly. After all, an exhibition does not count for anything, meaning any injury picked up is for nothing. International friendlies see club managers and fans biting their fingernails and pulling their hair out as their best players turn out for their countries in a game that does not technically matter.
Have International Friendlies Been Replaced?
In one specific instance, international friendlies have been replaced. With many fans deeming the friendlies teams played over the international break as boring due to a lack of competition as there was nothing at stake, UEFA decided to create and implement the Nations League.
The Nations League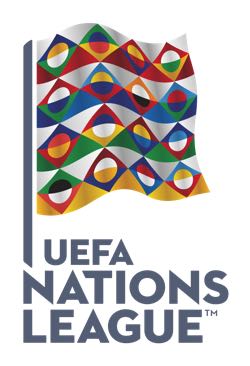 The Nations League has put the best teams in Europe into a tiered group system in which teams battle to be in division one. The top sides from the four division one groups go into a semi-final with the winner from each going into the final.
While there is silverware on the line, UEFA have included a number of ways to make the Nations League more competitive. First of all, promotion and relegation add a real spice to proceedings. By seeing the bottom side from each group slipping into the division below, all of the fans are desperate to see their teams perform well, while players are given the carrot of playing against the best players and teams if they perform well.
Perhaps the biggest reason why the Nations League is so much more exciting is because it can provide places in the playoff spots for the major cup competition. This means that if a side missed out on a spot in their qualifying group for the next major tournament, then they could still be given a playoff spot if they were among the highest-ranked Nations League sides that have failed to qualify for a competition.
While UEFA dispensed of a swathe of international friendlies, they are still played across the world and in Europe. The best example of this comes in the build-up to a World Cup or European Championship. Many teams will choose to play a handful of friendlies to warm up for a major competition. This allows a manager to either blood some peripheral players, or they can play their first XI in the hope of giving them invaluable game time together.
Is the Gameplay in a Friendly Different to a Competitive Game?

Yes, the two games are very different. As mentioned, a friendly before a season starts will see players trying to return to fitness, new signings attempting to get used to a new system and teammates and managers trying new ideas and tactics out. If a friendly is played during the season, a player may decide to hold back slightly as staying injury free for their competitive league matches is more important to them than performing in a friendly.
Meanwhile, a competitive match will see teams battling for points, their position in a cup, their placement in a table and silverware. When something is on the line in a game or league, it will always make it more competitive than a game that ultimately means nothing over the course of the season. All of this comes together to see a competitive match played with a far sharper edge than in a friendly.
While many will claim that friendlies are a boring and unnecessary way to fill the football calendar, they are an important part of the modern game. Allowing players to get back to full fitness after a summer off is particularly important in the modern game. However, friendlies can cause a football player's schedule to become needlessly cluttered, while players have all too often returned with injuries from games that do not matter.