While football teams at all levels will have their sights set on snatching maximum points, the draw outcome remains quite unique in the world of sport. Unlike American franchise sports, such as the NFL and NBA, which only offer one possible outcome, football fans can either have their hearts broken or bathe in the relief of a last-minute equaliser.
With the difference between a single point or all three often turning out to be crucial at the end of a season, the possibility of a smaller team grabbing a stalemate against heavyweight opposition remains one of the most intriguing qualities of 'the world's game'. Here we have taken a look at what exactly it means when a football match finishes in a draw.
What Happens If Both Teams Are Level at the Final Whistle?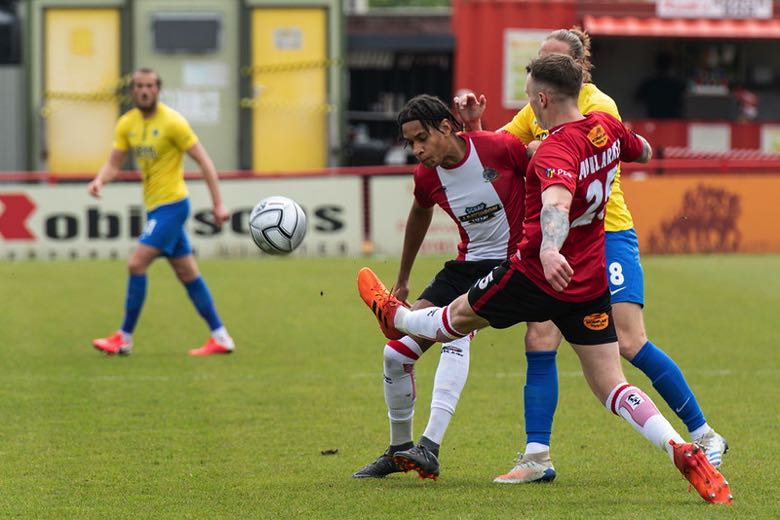 As most football fans will be aware, the majority of games that are all square after 90 minutes tend to see both teams leave that fixture with a single point to their name. However, although that might always be the case with domestic leagues around the footballing globe, it does work differently across a variety of tournaments.
Tournaments
When teams are featuring in either European competitions, domestic Cups, or in the knock-out stage of an international tournament, the final whistle after 90 minutes does not signal the end of the contest.
Extra Time
If a fixture in any of those competitions is all square after the designated period, then that matchup will roll into another 30-minute session that is called 'extra-time'. This period is broken down into two separate 15-minute halves where goals scored in those periods are added to the initial scoreline that it was after 90 minutes. However, if both sides are still not be separated after 120 minutes of action, then we have the spectacle of an infamous penalty shoot-out on our hands.
Penalty Shoot-Out
Given a brief five-minute break following the final whistle of extra-time, five different players from both sides will take a spot-kick from 12 yards. However, the players that are eligible to feature in the penalty shoot-out are only the ones that were currently on the pitch after the second-half of extra-time.
If neither side has gained an insurmountable lead during their first five penalties, then the shoot-out will head into a sudden-death round. On the rare occasion that the shoot-out is still level once every player has taken a spot-kick, including the goalkeepers, then the order will once again start with the original five that began the strikes.
Is Extra-Time Soon to Be a Thing of the Past?
Although last season's Champions League run might have produced a couple of extra-time classics, it has been suggested that the idea of another 30 minutes could become a thing of the past. With an ongoing debate regarding the physical demands on players due to their stacked schedules having to compete across a host of formats, some have been pushing for extra-time to be abolished.
With it announced by the English FA last year that they would be removing FA Cup replays due to a concern over a fixture backlog, Liverpool boss, Jürgen Klopp, is among several big names that have also called for games to be immediately decided by a penalty shoot-out. While European tournaments, such as the Champions League and Europe League, might be resisting the idea of fully scrapping extra-time, England does appear to be taking measures into their own hands.
During the 2018/19 campaign, EFL clubs from up and down the country overwhelming voted that extra-time would be removed from the Carabao Cup. Likewise, in a poll that was created by Match of the Day presenter, Gary Lineker, back in February – a poll that garnered over 90,000 votes – 61.6% of voters believed that it was time for extra-time to be abolished.
How Frequently Do Draws Happen?
While football fans from across the globe might feel that an outright winner is the most common outcome of a fixture, that has not always been the case over recent years. In fact, over the past decade, it has been clear that teams from across England's top-tiers have found their stalemate record take a noticeable rise. Although the 2018/19 Premier League campaign might have seen just 71 of their combined 760 matchups finish in a draw, that has been the rare occasion where the overall percentage has finished under 20%.
Along with the 2021/22 top-flight season seeing an overall draw percentage of 23.15%, it has become clear that the Premier League's overall stalemate percentage is among the highest in Europe. Highlighted by the 2014/15 campaign that saw a remarkable 186 top-flight fixtures finish with both teams settling for a single point, the Championship has also gained a similar reputation.
Over a five-season spell between 2015 and 2020, England's second-tier saw 761 (27.57%) of their fixtures finish in a draw – the highest percentage among England's professional ranks. However, with the Premier League hosting some of the most iconic attacking stars in European football, only 7.05% of top-flight fixtures over that same five-year spell finished 0-0.
The Stalemate Records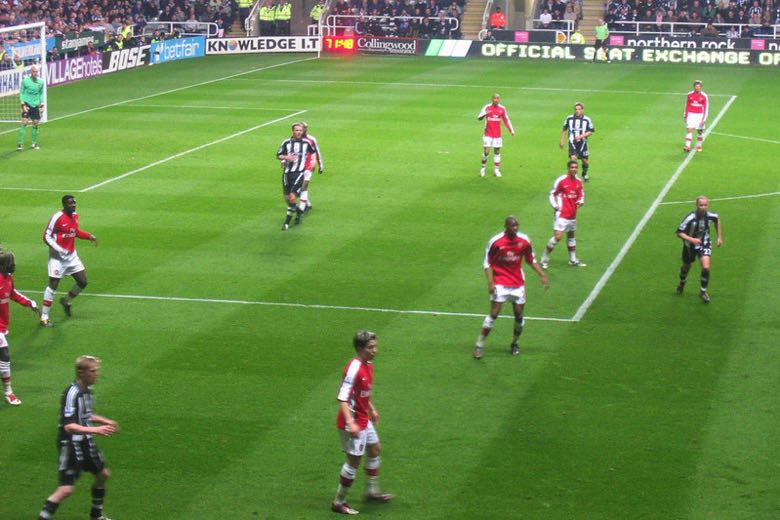 While all teams would like to hold a reputation for either their free-scoring displays or their defensive resolve, there are some sides out there who are regarded as a stalemate specialist. In fact, after making their Premier League debut in the 2017/18 campaign, Brighton have almost become infamous for seeing their top-flight fixtures finish in a draw.
Watching 15 of their 38 Premier League matchups from last season finish with both teams settling for a single point – an overall percentage of 39% – the Seagulls have now finished each of the last three top-flight campaigns holding the most draws in the division.
In terms of the most draws that have been recorded in a single campaign since the Premier League became a 20-club division in 1995, that is a record held by three separate clubs. Newcastle United (2003/04), Aston Villa (2006/07 & 2011/12), and Sunderland (2014/15) all recorded 17 individual stalemates during their 38-match campaign. Likewise, a certain Manchester City also hold the record for the most consecutive Premier League draws after they played out seven deadlocks in a row during the 2009/2010 season.