If you were to run a poll on the most influential footballers ever to grace the sport, the likes of Pelé, Diego Maradona and Lionel Messi would no doubt be near the top. Few would vote for a little-known Belgian midfielder whose career took in stints at Standard Liege, Saint-Quentin and Olympic Charleroi, and yet arguably Jean-Marc Bosman has done more to move the needle in the modern game than any other individual.
It was his courage of conviction that ultimately led to footballers enjoying the same freedom of movement rights as employees in any other industry – a side-effect of which was the culture of free transfers and agent-led contract negotiations that we know today. Who is Jean-Marc Bosman and what exactly did he do to change the footballing landscape forever?
Who Is Jean-Marc Bosman?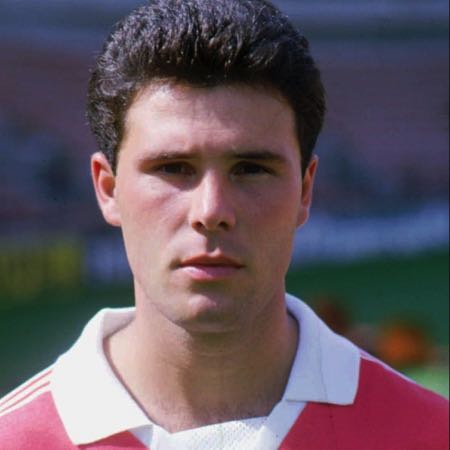 Believe it or not, there was a time in football when a player was unable to walk away from their present club for free even when their contract had run out – a fee would still have to be paid by the 'buying' club.
It's bizarre, when you think about it, that footballers did not enjoy the same rights as an employee in any other industry governed by EU law – specifically within Article 45 of the Treaty on the Functioning of the European Union. It was a ruling that Bosman was particularly aggrieved by, as it prevented him from joining French club Dunkerque from RFC Liege in 1990.
Bosman's contract at Liege had expired, so he should have been free to join Dunkerque or any other club accordingly. But this was in the days before the 'freedom of movement of workers' extended to the beautiful game, and so with the Belgian club valuing him at £500,000 – a fee the French outfit refused to pay – Bosman was left in limbo.
To make matters worse, Liege had the legal right to slash Bosman's wages – which they did, from £2,000 a month to just £500. "I was at the end of my contract with Liège," Bosman recalled. "They offered me a new contract worth four times less than the previous one, and to sell me to Dunkirk they were demanding four times the price at which they had bought me."
"In other words, they thought that I had become four times better if I wanted to leave and four times worse if I wanted to sign again for them." Distraught, Bosman sought legal advice – a turn of events that would change the face of football forever.
See You in Court
Bosman's legal team claimed that football's governing bodies in Europe were infringing Article 45 of the EU treaty by not allowing footballers the same basic employment rights as anybody else. They set about suing UEFA, the Belgian FA and Liege – each of whom had prevented Bosman from expressing his freedom to move employer.
The player himself was suspended by Liege, which meant that he was unable to play for anyone else while the legal battle was unfolding. Bosman's career as a professional footballer was, essentially, over – little did he know that the case would take years to be concluded.
The complexity of the Bosman case saw it ascend through the legal system all the way up to the European Court of Justice, where the player and his advisers were aiming to sue the three defendants for restraint of trade and a direct breach of the Treaty of Rome, which decreed that workers had the right to a freedom of movement within the European Union. December 15, 1995 would become a date on which football changed forever.
What Was the Outcome?
After hearing the case put forward by both sides, the European Court of Justice came down on the side of Bosman – footballers should be allowed to move for free when their contracts expire. Otherwise, the sport is in breach of the EU treaties on the rights to the freedom of movement.
It should be said that the Bosman ruling only initially applied to clubs playing within an EU country, but the law has become so ingrained in football that it's pretty much universal these days – even though the UK has left the European single market, the conventions of the laws of free movement still apply.
The jury is still out on whether the ruling in Bosman's case was positive or not for football. It has effectively handed all the power to players and their agents, who can now hold their clubs to ransom – and secure a lucrative pay rise and contract extension – for fear that they will walk away for nothing at the end of their current deal.
Extension of the Ruling
An extension of the ruling now allows players to negotiate a deal with another club in a foreign country even if they have six months remaining on their existing contract – a continuation of player power that is forcing salaries and, by extension, transfer fees through the roof.
Another outcome of the Bosman ruling was that it allowed clubs to play as many players from overseas EU countries as they wanted – overriding the previous 'three plus two' quota system that put a cap on the number of foreigners that a squad could contain. That would change the landscape of domestic and continental football entirely.
Major Bosman Rule Signings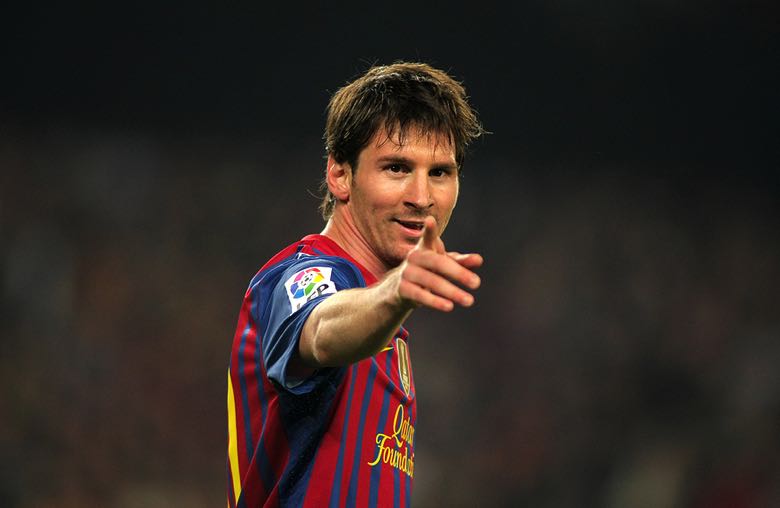 The Bosman rule was rolled out for the first time in 1996, and it didn't take long for players around the continent to catch on to the advantages it afforded them. Edgar Davis was the first player in history to enact the Bosman rule to secure his move to AC Milan from Ajax, while the first Bosman-inspired move involving a UK-based player was little known Scotsman Paul Kane, who left Aberdeen on a free to join Norwegian outfit Viking Stavanger.
That multi-talented Ajax side of the mid-1990s was hit particularly hard with Davids, Patrick Kluivert, Michael Reiziger and Winston Bogarde all securing Bosman moves elsewhere, while the likes of the late, great Gianluca Vialli (Juventus to Chelsea), Michael Ballack (Bayern to Chelsea), Zlatan Ibrahimovic (PSG to Man Utd), Robert Lewandowski (Borussia Dortmund to Bayern) and Sergio Aguero (Man City to Barcelona) have utilised the loophole. Even one of the greatest of all time, Lionel Messi, should be thankful to Bosman for paving the way for his money-spinning switch from Barcelona to PSG.
What Happened to Jean-Marc Bosman?
Like a sort of modern day Greek tragedy, Jean-Marc Bosman helped thousands of footballers – and generations to come – to maximise their potential while ruining his own career as a professional. The Belgian found it very difficult to find a club while the legal battle was ongoing, and he ended up playing semi-pro and amateur football in France and his home nation as his playing days fizzled out into nothingness.
According to those that know him best, Bosman suffered bouts of depression brought on by poverty and alcoholism in the aftermath of his legal battle. The compensation he was paid from the case was spent on legal fees, and amidst it all his marriage broke down too.
"I devoted myself to this during those years, and young players basically just accepted what happened," he would later reveal. "They're playing for English clubs and receiving 300 thousand euros per week while I – Jean-Marc Bosman – am getting zilch per month."
Bosman felt ostracised by the wider football community, and could not find work as a player, coach or in a behind-the-scenes type role. In an interview with the Telegraph 20 years after the landmark ruling bearing his name, Bosman admitted he was living on state welfare. It is the most un-Hollywood of endings for one of football's true trailblazers… whether his actions brought about a resolution that has helped the beautiful game or hindered it.