For some footballers, the ability to simply walk away from their contract is a tremendous perk – they have a lot to thank Jean-Marc Bosman for. More on him shortly. For others, the threat of being released from their job security – and cast into the waters of free agency – must be a source of incredible stress and anxiety.
It's true that players hold many of the aces in modern football – their ability to run down their deal in order to secure them a move to pastures new has changed the entire landscape of the transfer market.
But for every incidence of 'player power', there's those that would do anything to sign a contract extension with their club, but who are cast aside anyway, having been considered no longer an asset to their previous employer. Welcome to the cut-throat world of free agency!
What Does Out of Contract Means in Football?
When a football club signs a player, they agree a contract with the individual that outlines how much they will be paid and how long they will be contracted for. Players under contract can still secure a permanent or loan transfer when two teams agree a deal, but otherwise the individual in question is employed by their parent club under the terms of contract law.
In the absolute vast majority of cases, player contracts run out at the end of a season. At this time, they can negotiate an extension to stay at their current club or simply walk away, allowing their agent to tout their services to prospective new employers.
There's a caveat under which contracted players can talk to clubs about a potential move. Six months prior to the end of their deal, they can begin to negotiate with a club in a foreign league. They cannot leave their current employer until the end of the campaign, but can join up with their new club the day after their contract runs out.
In the professional game, players are generally under contract or out of contract. At some non-league clubs, where money tends to be tighter, a player can be signed on 'non-contract' terms. In this scenario, they probably won't be paid a salary but will instead get an appearance fee when they play, plus (in some cases) a goal or clean sheet bonus. Either the club or the player can end the agreement at any time.
What Is the Bosman Ruling?
It wasn't until the mid-1990s that footballers were afforded the power to walk away from their clubs at the end of their contract. It took a mammoth legal battle involving a little-known player, Jean-Marc Bosman, who took UEFA, the Belgian Football Association and his club Standard Liege to court… and won.
Bosman argued that footballers should have the same rights as any other worker with regards to freedom of movement, and that a club should not be forced to pay a transfer fee or compensation to secure a move for a player whose contract had expired.
The Belgian was refused a move to French side, Dunkerque, by Standard Liege, who wanted a fee to be paid despite the fact that Bosman had run his contract down. The player argued that this was unlawful, and that he should be free to move as he wished.
The courts agreed, ruling that the rule was in clear opposition to European Union rules on the freedom of workers. So, on December 15, 1995, it was decided that footballers should be free to work for whom they please once their contracts had run down, with the door open to them to move to another club within the EU without penalty. The Bosman Ruling was born, and that's a precedent that players across Europe are still using to this day to take advantage of free agency.
What Are the Rules for Free Agents in Football?
The Bosman Ruling changed the nature of football transfers overnight. Knowing that their star assets could walk away for nothing as their contracts wound down, many clubs were forced into a position of selling their want-a-way players so that they could at least cash rather than lose them for nothing.
Players were also no longer held to ransom by their employer, and could use their dwindling contract as a bargaining chip to secure a money-spinning extension. If no new deal is offered, they at least have the comfort of becoming a free agent – that makes them far more attractive a proposition than a prospective buyer having to shell out tens of millions for their services.
Given that the 'receiving' team would have to pay no transfer fee to secure an out-of-contract player, agents also started to get bright ideas – they began increasing the wage demands of their clients, knowing that their new club had saved a bundle thanks to Bosman and his legal team.
While the Bosman Ruling has been excellent news for players, not all clubs have benefitted from the law change – indeed, there are those who believe the freedom of movement now prevalent in football has led to a widening gap between the haves and the have nots.
Teams with less financial resources are unable to persuade their stars to sign a new contract, which means they have to sell if they want some kind of a return on their investment. That is of no concern to the beautiful game's richest, many of whom seem to have blank cheques to spend whatever they need to in securing the sport's finest talents.
Famous Players Signed as Free Agents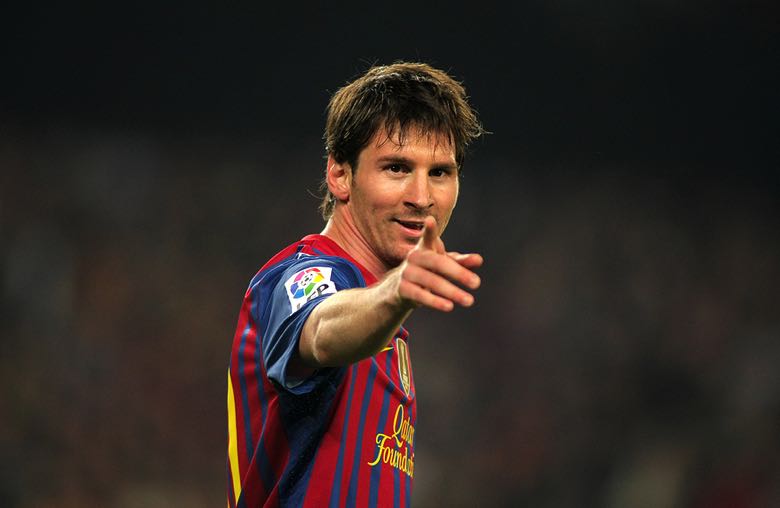 Within four years of the Bosman Ruling coming into action, some of European football's biggest names were leaving their clubs for pastures new for free – Edgar Davids, Patrick Kluivert and Brian Laudrup amongst them.
It's been rare for English-born players to make a move overseas, but Steve McManaman was another who cashed in, Bosman-style, to leave Liverpool behind for Champions League winning Real Madrid. His England teammate, Sol Campbell, shocked the footballing world when he left Tottenham to join their bitter rivals Arsenal for free.
The likes of Robert Lewandowski, Paul Pogba and Andrea Pirlo have continued the trend of some of Europe's best players walking away from their former employer at the end of their contracts, while Zlatan Ibrahimovic took advantage twice to leave PSG for Manchester United and then the Red Devils for LA Galaxy.
Even one of football's all-time greats has used the Bosman Ruling to his advantage. In truth, it's thought that Lionel Messi didn't want to leave Barcelona in 2021, but the Argentine had no choice given the Catalan club's parlous financial position. So, the ruling helped Barca just as much as it helped Messi, who swapped Spain for Paris when signing for PSG on a free transfer.
Not that it was 'free' in the truest sense of the word. The Parisians pay Messi a reported £30 million per season as a base salary, with bonuses and image rights to be added on top. For those who like to know such things, it means that the World Cup winner has earned roughly £2.10 per second while at PSG. Nice work if you can get it!