Betting and football have gone hand in hand for years. The sport provides all of the thrills and spills on the pitch, while the bookies allow punters to get involved with trying to make money out of predicting the outcome of different markets.
It can sometimes be difficult to find value and enjoyment in backing the match winner market though. This is especially true when there is a major favourite or underdog, and this is where the handicap markets come in. In this guide, we will look at what the handicap markets are and how they work. We will also take a look at the Asian Handicap, corner handicaps and league handicaps.
What Is Handicap Betting?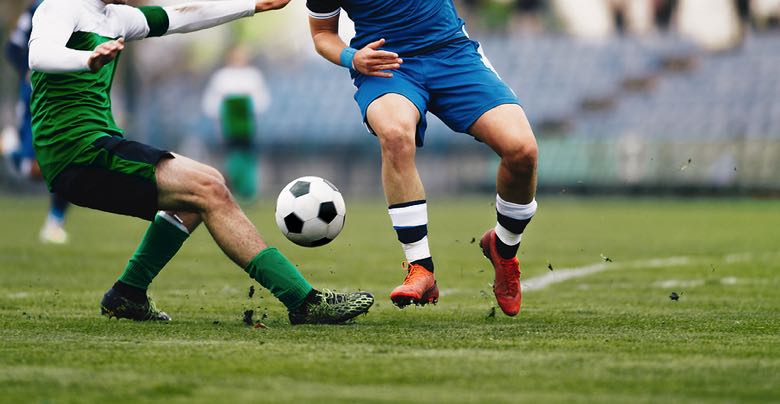 Handicap betting, also known as points betting or line betting, is a betting market that is used to even up the playing field when it comes to any type of sport. It is particularly popular when it comes to wagering on football.
Handicap betting will see a bookmaker give a virtual handicap in a match. This is often applied to a contest in which the two sides are not evenly matched. However, handicap betting can also be useful in games that are tightly contested too. A handicap bet can go either way in a game, meaning it can be placed on either the stronger or weaker side.
The Weaker Side
First of all, let's take a look at handicap betting for the weaker side. If you wager on a team that is seen as having little chance of winning the game, then the bookmaker will give that side an edge over their opponents.
For example, if you are betting on Burnley's game with Manchester City, then most would bet against the former. However, with the handicap betting market, you can wager on 'Burnley +1'. This would mean that in the unlikely event that Burnley drew 0-0 with City, your bet would win, as Burnley started the game 1-0 up in your bet. Therefore, while the real life scoreline ended 0-0, the virtual score ended 1-0 due to the handicap you backed Burnley with.
The Stronger Side
On the other side of things, you can back the stronger side with a negative handicap. If you wanted to back Manchester City, then you can impart a virtual handicap on the Citizens. If City have scored 20 goals in their last four games, then most would likely predict that they will continue their excellent scoring form against their lowly opponents.
You could therefore back 'City -4'. This means that City technically start the game with a four goal deficit. This means that if City win by five goals or more, then your bet will win. However, if they were to win 4-0 or less, then your bet would lose as they have not overturned the handicap.
What Does the Handicap Market Look Like?
The handicap betting market is one that can be quite difficult to understand for novice bettors. Below is what you can expect to see in a standard handicap betting market.
Chelsea vs Watford – Premier League – Match Winner Betting Market
| Chelsea to Win | Watford to Win |
| --- | --- |
| 1/6 | 16/1 |
As you can see from the above odds, Chelsea are massive odds on favourite to win the game. This is because they are a far better team, and they are playing at home against a Watford side that are in awful form and have already been relegated.
If you wanted to back Chelsea in this scenario, then they offer no value at all. If you wanted to bet on Watford, then they offer a big potential payout if the Hornets win, but they are very unlikely to claim victory in this one. This is where the handicap betting market comes in.
Chelsea vs Watford – Premier League – Handicap Betting Market
| Team Backed | Handicap | Odds |
| --- | --- | --- |
| Chelsea | +1 | 1/40 |
| Chelsea | -1 | 4/9 |
| Chelsea | -2 | 11/10 |
| Chelsea | -3 | 13/5 |
| Watford | -1 | 40/1 |
| Watford | +1 | 4/1 |
| Watford | +2 | 6/4 |
| Watford | +3 | 8/13 |
As you can see from the above odds, the prices can change drastically the more of a handicap you place on a side. First of all, as the favourites Chelsea offer little value in the match winner betting market. The 'Chelsea +1' option has been added to display the fact that when you give the favourites a positive handicap, they will offer even less value. Giving Chelsea a virtual one goal lead has seen them go from big 1/6 favourites to massive 1/40 shots. There is no value or sense giving Chelsea this handicap in the match.
Things start to get a bit more interesting as you give them a negative handicap though. Starting the Blues off at -1 will see the odds drift to 4/9, which still does not offer much of a potential return. However, backing them with a two goal handicap sees the odds drift to longer than Evens at 11/10.
A three goal handicap is a stretch in this one though. At longer than 2's, Chelsea have been given these odds because they are not in great form right now and have scored 74 goals in 37 Premier League games, averaging out at two goals scored per game. Throw in the fact that the last match between the pair ended in a 2-1 Chelsea win, and you can see why the odds now offer some value.
Next, we will take a look at Watford's odds in the handicap market. The Hornets have been awful all season and, by the time this game came around, they had already been relegated. With seven defeats and a draw in their last eight, it is no wonder they were priced at a healthy 16/1 to win the game.
Despite providing odds that would return a good payout, they do not come with the necessary chance of winning to see them as an outcome you should back. This is why the handicap market is so important. Once again, we have provided the odds of the opposite handicap that you would put on them. As the underdogs, you would not usually place a negative handicap on them, with this seeing their odds rocket to 40/1 to win at -1.
However, if you give them a virtual one goal lead, they will be available at 4/1 to win the game. This means that if the match ends in a draw, your bet will win because you are backing Watford with a one goal advantage from the start.
For those that are concerned with Watford's ability to keep up in this match, the Hornets are available with handicaps of two, three, four or more, all with differing odds of coming in.
Backing Watford with a +2 advantage will likely whet the whistle of some bettors. As they come into the game with a healthy advantage due to the handicap, there is some value to be enjoyed, and the stats show that Chelsea may not be as heavy favourites as their price suggests.
Backing 'Watford +2' means that if Watford win, there is a draw or Chelsea only win by one goal, then your bet will be a winner. However, if Chelsea win by two or more goals, then your bet will lose. It is particularly important to remember that if Chelsea win 2-0, 3-1 or by a scoreline by two goals, then your bet will lose. This is because you have backed Watford to win, with your virtual scoreline seeing the match end as a draw.
What Is the Asian Handicap?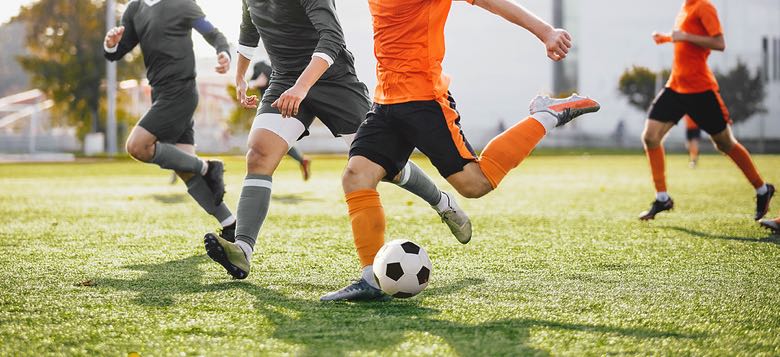 The Asian Handicap, named due to its popularity in Asia, is a variation of the handicap betting market. The major difference here is that you have the chance to add in smaller margins, such as .25 and .75, and not just as whole goal margins.
Just like the handicap market, your choice will be given a virtual lead, or a deficit to make up. However, the Asian Handicap market eliminates the draw from the possible betting outcomes. Therefore, there are only two possible outcomes in the Asian Handicap market.
Due to the fact that the draw is eliminated as a possible outcome, it means that this market has become very popular in tight matches.
Asian Handicap Example
For example, if Chelsea take on Liverpool, with the Blues at 2/1 and Liverpool at 7/4, you could decide to back Chelsea (the slight outsiders) with a 0.0 Asian Handicap.
In this scenario, your bet would win if Chelsea win, your wager would lose if Chelsea lose, and your stake would be refunded if the game ends in a draw. If you were to back Leeds in their game against Tottenham at the Tottenham Hotspur Stadium, it stands to reason that the latter would go into the game as favourites. You would therefore look to back Leeds with a positive Asian Handicap to give them more of a fighting chance, while you would give Tottenham a negative handicap.
For example, you could back Tottenham -1.5 in the Asian Handicap market, while you could back Leeds +1.5. If Tottenham outscored Leeds by two goals or more, then your bet will win. This is because your virtual handicap of -1.5 on Spurs has been overturned. On the other side of the bet, if Leeds lost by one goal or draw or win the game, then your bet will come in.
As mentioned, the Asian Handicap market omits the draw as a result, and the fact your stake will be refunded in the event of a tie makes incremental betting even more attractive to the bettor.
Quarter Point Betting
Adding .25 or .75 to the scoreline means the match can never end in a draw with regard to your bet. For example, if you backed Leeds with a handicap of +1.75, there is no conceivable way in which Tottenham can cause a draw in your virtual bet.
To make matters slightly more confusing, you can also give teams two virtual head starts or handicaps. For example, you could back Manchester United '-0' and '-0.5'. In this example, the wager is divided between one bet on a zero (level) handicap, and a wager on the half goal handicap.
This type of bet is often denominated using a quarter point handicap such as 0.25 or 0.75. When a bet involves a quarter point it incorporates the closest two half points handicaps. For example, a handicap of +1.25 is actually two bets – one at +1.0 and one at + 1.5.
| Quarter Point Bet | Half Point Bets |
| --- | --- |
| +0.25 | +0.00, +0.50 |
| -0.25 | -0.00, -0.50 |
| +0.75 | +0.50, +1.00 |
| -0.75 | -0.50, -1.00 |
| +1.25 | +1.00, +1.50 |
| -1.25 | -1.00, -1.50 |
| +1.75 | +1.50, +2.00 |
| -1.75 | -1.50, -2.00 |
For example, if you placed a bet of £20 on Manchester United with a handicap of -0 and -0.5 (-0.25 in quarter point terms), then your wager will be separated into two £10 bets at the same odds. It is worth noting that a zero goal handicap in Asian Handicap betting is much like the Draw No Bet market. It means that there must be a winner, or all bets are voided.
What Does the Asian Handicap Market Look Like?
The Asian Handicap betting market will look very similar to the handicap betting market but as mentioned, there will be incremental rises in the lead or deficit you can give a side.
Barcelona vs Villarreal – La Liga – Asian Handicap Betting Market
| Team Backed | Asian Handicap | Odds |
| --- | --- | --- |
| Barcelona | -1.25 | 11/5 |
| Barcelona | -2.50 | 13/2 |
| Villarreal | +0.25 | 11/10 |
| Villarreal | +1.25 | 7/20 |
From the above example, you can see that the standard '+/-1' can be tweaked, with incremental rises able to be added. Do not be confused by the fact there are numbers with decimal places in this market.
Ultimately, you know that if you are backing a team with a negative handicap (-), then they must overturn whatever handicap you place upon them. Conversely, if they have a positive handicap (+), then they must not lose by more than the handicap you have given them.
What Is a Handicap League Bet?
This is very similar to standard handicap match betting, but in this market, you wager on how a side will perform across the season. The favourite to win the league is given a 'zero advantage' at the start of the campaign.
The rest of the teams outside of the favourite are given a handicap based on how the bookmaker perceives they will do in that season. This will see the weaker teams given a bigger advantage than the stronger teams, hence why the favourite is given a zero advantage. There is a major difference in this type of handicap market betting though. Here, you will give your chosen advantage to every other team in the league, not just the side you are backing.
Corner Handicap Betting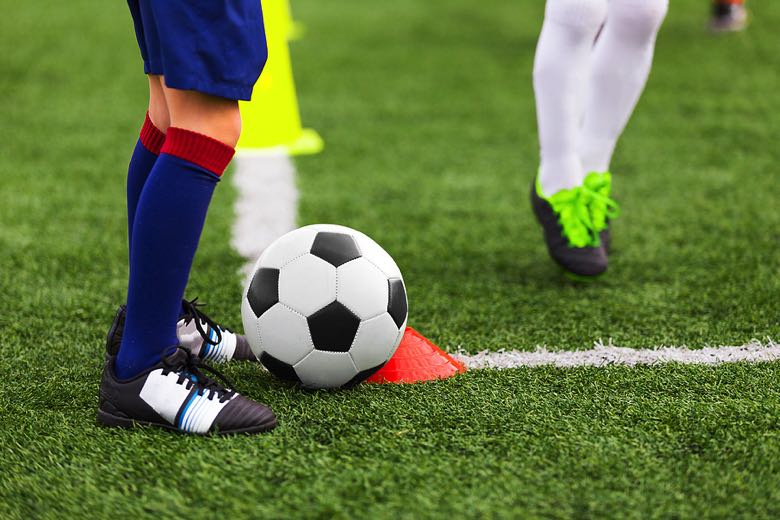 This is one of the more niche ways of betting using the handicap market. Here, the handicap is applied to the final corner count for the sides. This will then go towards deciding the winner of the corner handicap betting market.
For example:
Real Madrid -2.5 corners – Evens
Sevilla +2.5 corners – 2/1
In the above example, Real Madrid need to record three corners or more than Sevilla in order for your bet to win. On the flip side of the bet, if Sevilla record two corners less than Real or above, then your bet will win.
Therefore, if Real accrued seven corners in the game, while Sevilla notched three, then anyone betting on Real -2.5 would win. However, if Real recorded seven corners and Sevilla had 5 corners, then Real would lose due to the handicap (with Madrid recording 4.5 corners to Sevilla's five in the virtual world).
Handicap Betting Tips
While no betting tips are certain to come off, there are a number of things you can do to ensure you are making a well informed bet, rather than just taking a stab in the dark when it comes to handicap betting.
The Pricing
Every single betting market and pick has been specifically created by the bookmaker. This will have come following a detailed analysis of the form, games between the sides, home advantage, injuries, suspensions and the state of play in the competition.
While the bookies are very thorough when it comes to pricing up their markets, they cannot always be right. In fact, the bookies will sometimes offer a slight advantage to one side, and this is where better profit could come from. Of course, this is not always the case, but if you do your research and look hard enough, there is value to be found in these markets.
Look Out for Big Scorers (And Leaky Defences)
While this is true of most betting markets, the handicap markets are largely predicated on your ability to pick out how many goals a side will score or concede. This means that it is very important to evaluate both the attacking and defensive qualities of the two sides.
For example, if Tottenham go into their game with Brentford with a glut of goals in their recent matches, most will jump at the chance to back them with a negative handicap.
However, upon further research it becomes clear that Spurs are missing Hugo Lloris in goal, while their back three has been struggling to gel after being thrown together due to injuries.
This all culminates in vital information that means Brentford could really enjoy their match against this makeshift defence. Throw in the fact that Spurs have conceded most of their goals from set pieces, and Brentford have scored most of their goals from the same method, and suddenly Spurs with a negative handicap is not such a straightforward bet.
While the temptation is always to back the big scoring side, a leaky defence can see a handicap bet dead in the water before the game has even started.
Don't Bet Too Big (Or Too Small)
The temptation can be to get swayed by a huge price on a massive handicap, with the potential payout enormous. However, if you have not correctly weighed up the chances of your side actually coming good on their handicap, then your bet will likely lose.
Similarly, some bettors will choose to wager at very short odds in the handicap bet-ting market. For example, you may wager on the big favourites with a -0.25 handi-cap, with this offering a tiny change in price. With the right amount of research and skill, you can build a knack for knowing how much of a positive or negative handicap to place on a side. This will also come with knowledge of the league and players. Remember though, even with the best handicap betting tips and years of experience, even the best still get it wrong sometimes.
Look for the Value
As per our above point, finding value in this market is not difficult to do, but it can be easy to simply fall backwards into your bookie of choice and shun extra value. After all, if you have signed up and use that bookie for most markets, then why move wager with another site?
Some sites are far better than others when it comes to certain markets, and handicap markets are no different. Many betting sites will specialise in all handicap markets, or on particular ones, such as Asian Handicap betting or corner handicaps. Be sure to evaluate all of your options before betting on any handicap market, with it vital that you always bet at the best odds.