Few occurrences in sport are quite as annoying as seeing the big game or an event abandoned for one reason or another. Ultimately, it means you miss out on some enthralling sport that day, while it is also a waste of your time.
While the impact upon your day is what most people will look at first, there are also betting implications that you need to bear in mind if you have wagered on the match. In this guide to betting on an event that is eventually abandoned, we will look at why matches are abandoned, what happens to the game, and what happens to any bets you might have placed.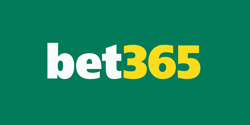 bet365 6 SCORES CHALLENGE
Predict scores to win up to £1,000,000!
We're giving you the chance to win up to £1,000,000 by predicting the scores of just six Soccer matches, every week at bet365! With the 6 Scores Challenge, all is not lost if you fall short on one or two results, we're also offering prizes for three, four and five correct results.
New and eligible customers only. Free to play. T&Cs apply. Registration required. #ad
Why Would a Football Match Be Abandoned?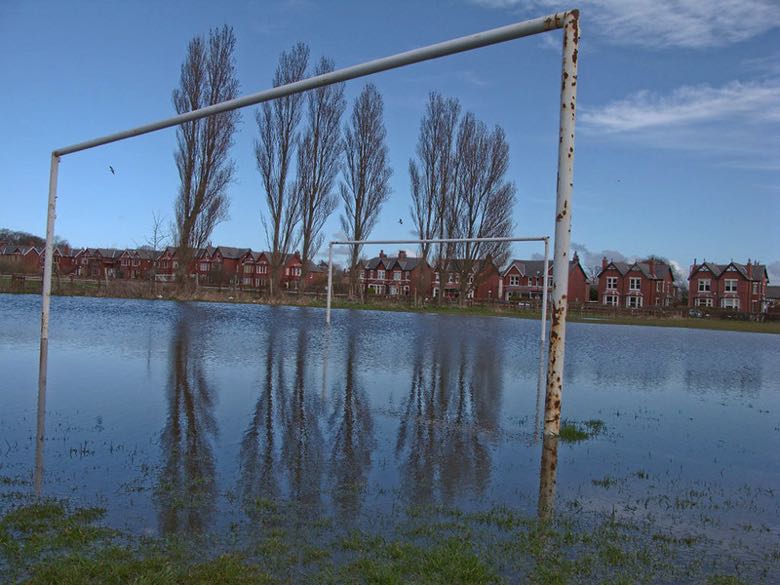 While nobody ever wants to see a football match abandoned, there are a number of reasons why a game would be brought to a premature end.
The Weather
This is the big one in the UK, with the weather always a big talking point whether it is beautifully sunny or torrential rain. In football, the weather does not usually play much of a part in stopping the game, with players turning out in the cold in December, pouring rain in April or gorgeous sun in May. However, there are times throughout the year when it becomes dangerous for the players and officials to try to do their job. In the UK, this will usually be because of ice or rain.
When it comes icy conditions, the game could be abandoned due to the pitch not being playable. Granted, icy conditions will usually see a game called off before it starts, but it could also impact upon an ongoing game if the temperature continues to plummet. In the same ilk, snow could be a reason why a game is abandoned as it could make it impossible to see the lines of the pitch, while it could make it too dangerous to play.
The rain is something that will more likely see lower league matches called off. A lack of sufficient drainage at the ground could see the playing surface become waterlogged. This results in huge areas of standing water on the pitch, with the ball not rolling properly when kicked. Away from the UK, the heat could become a factor in a game becoming abandoned. If it is so hot that it is deemed too hot to play safely, then a game could be abandoned.
Crowd Trouble/Safety
There have been occasions in the past when trouble in the stands has seen a match abandoned. Unrest in the stadium due to poor performances, anger at the way a club is being run or because of historical rivalries with other fans could see a match abandoned.
On the flip side of this, specific safety concerns can see a game abandoned. This could be because of very bad weather or the stadium itself becoming unsafe to be in. Credible breaches to the safety of players, officials and fans in the stadium due to terrorist related threats would also see a game abandoned.
Medical Emergencies
Heart-breaking scenes have happened all too often both in the stands and on the pitch. If a player goes down due to a medical emergency, then play will stop as they are given the care they need. This is similar to when there is an emergency in the crowd too. After all, the life of a anyone in the stadium is far more important than the game itself.
Not Enough Available Players
This will usually happen in the lower leagues due to players not being eligible under the laws set out by FIFA. Perhaps more likely to impact upon a game is when a team are unable to play on because they do not have seven players on the pitch because too many have been sent off.
What Happens to the Game If a Football Match Is Abandoned?
Different competitions and leagues have their own set of rules regarding an abandoned match. Some leagues will not see a match that is forced to stop as abandoned, instead deeming it postponed. It means that if a side is 5-0 up in the game that is abandoned after 60 minutes, then it will be restarted 60 minutes in with the same score at a later date.
Other leagues will see a game as having a valid result if it was abandoned after 60 minutes. Therefore, if a team was leading 2-1 in the 70th minute before the game was abandoned, the game would be seen as having finished 2-1.
The most common result of an abandoned game is for it to be replayed at a later date. This means the game would restart at 0-0 with no time played. Fans are invariably offered replacement tickets or a refund if this happens.
What Happens to My Bet If a Football Match Is Abandoned?
This depends entirely on your bet and whether it has been settled yet. If your bet has already been settled before the match is abandoned, then it will stay that way. This means that if your bet wins or loses before the game is abandoned, then your wager will not be voided.
The term 'settled' is important here. A settled bet refers to a wager that has had an outcome confirmed. For example, if you bet on Harry Kane to score first for Tottenham, only for Lucas Moura to then hit the back of the net first, your bet would lose. If the match is then abandoned, the bookmaker would still see this market as being settled because there had been a goal.
Similarly, let's say you bet on a game to be 0-0 at half time. At the end of the first 45 minutes it is still goalless before the game is abandoned due to crowd trouble in the 65th minute, your bet would win because it has already been settled. In this scenario, if you bet on the second half seeing no goals and the game is abandoned with 25 minutes still to play, then your bet will be voided.
If your bet has not been settled before the abandoning of a game, then there are a number of things you need to keep in mind depending on the bet you make. This is true even if the governing body declares an official result.
Single Bet
If you make a single bet and the game is abandoned, as long as the market has not been settled, then your wager will be marked as void and you will receive your stake back.
Double
If one of your selections in a double were to be abandoned, then it will revert to a single as long as the stake in the abandoned game was not settled before the match was called off. If both bets are abandoned, then your stake will be returned to you.
Treble
Much like a double, if one of your selections is abandoned, then your bet will revert to a double. If two games are abandoned, then your wager will become a single.
Accumulator
If one selection in your acca is abandoned, then your bet will continue without that leg. For example, if you have six legs in your acca and one is abandoned, it will become a five-fold acca. It is important to keep in mind that any abandoned or postponed match will be deemed void regardless of whether or not it is rescheduled. This is the rule for most bookies, with the only exception being if it is specifically stated in the rules.
What Is the Difference between an Abandoned Match & a Postponed Match?
An abandoned game is one which does start, but never reaches a natural conclusion. This means the game has been called off after the official kick off has taken place. It will usually be confirmed that a game has been postponed before it has kicked off. More often than not, a game is postponed due to a fixture clash. In the UK, the most common cause for a fixture clash is the FA Cup. All teams are placed in the draw at the start, meaning the relevant leagues do not schedule any matches for their teams.
However, as the competition goes on, there will be more teams that are no longer playing in the cup. This means the leagues can arrange fixtures on those weekends as most of their teams will be available to play. There will be some sides that are still in the FA Cup though, and this means their league fixture will be postponed as the FA Cup matches must be played on a specific date. This results in a team having to play a postponed league match in midweek later in the season.
What Is the Most High-Profile Game to Be Abandoned?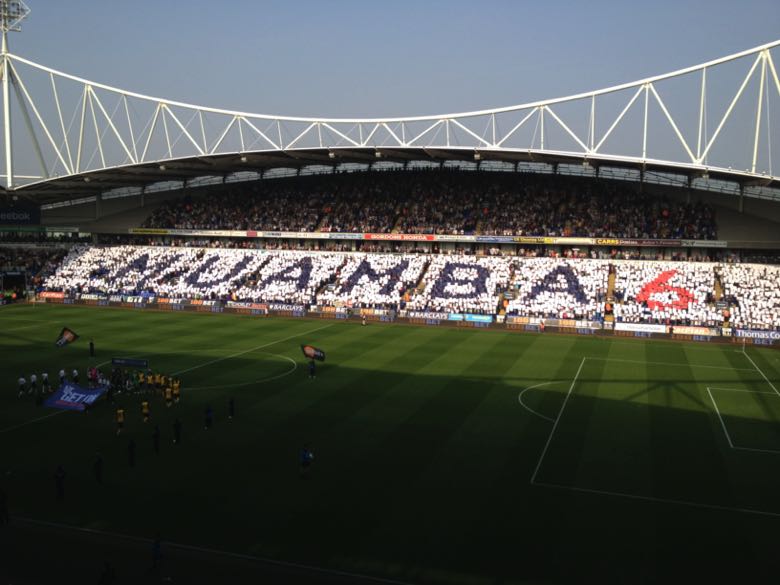 Bolton vs Tottenham – 2012
Perhaps the highest profile abandoned game came in March 2012. Bolton were hosting Tottenham in the FA Cup and, in the first half, Bolton midfielder, Fabrice Muamba, suffered a massive heart attack in the middle of the pitch.
Muamba received medical attention on the field, with it reported that his heart had actually stopped beating for 78 minutes. After being in intensive care for two weeks, Muamba went on to make a full recovery before retiring from football. Howard Webb was the referee at the time and immediately abandoned the game. Bolton's next league game was postponed.
Have There Been Games That Should Have Been Abandoned but Weren't?
Games will often be abandoned if there is some form of medical emergency, but it does not always happen. Denmark's Christian Eriksen collapsed during his nation's match against Finland in the rescheduled Euro 2020 tournament. With players and medics rushing to his aid, Eriksen was later saved and taken to hospital.
The players spent an hour in the dressing room and only emerged for the rest of the game after they received word that Eriksen was awake in hospital. Many had called for the game to be abandoned, but it went on nonetheless.
Another example of a medical emergency that did not see the game abandoned came back in 2006, where Chelsea had to use three goalkeepers in a 1-0 win over Reading. Petr Cech was stretched off after less than a minute on the clock following a knee to the face from Stephen Hunt, while substitute goalkeeper Carlo Cudicini was then stretchered off in a neck brace after a collision with Reading's Ibrahima Sonko.
This saw John Terry eventually finish in goal for the Blues as they held on for the win. While it did not seem as if Cech's injury was too bad at the time, he would eventually have surgery that saw a metal plate put in his head. This led to that famous skull cap being worn by the Czech Republic goalkeeper for the rest of his career.