While goals will usually take centre-stage when it comes to football, those that assist often are hugely integral parts of any quality side that wins trophies. An assist is when a player makes a contribution to a goal. For example, if Kevin De Bruyne were to pass the ball through to Gabriel Jesus who then scores, De Bruyne will have recorded an assist.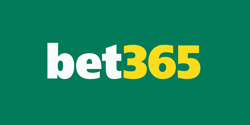 bet365 6 SCORES CHALLENGE
Predict scores to win up to £1,000,000!
We're giving you the chance to win up to £1,000,000 by predicting the scores of just six Soccer matches, every week at bet365! With the 6 Scores Challenge, all is not lost if you fall short on one or two results, we're also offering prizes for three, four and five correct results.
New and eligible customers only. Free to play. T&Cs apply. Registration required. #ad
How Are Assists Awarded?
Usually, an assist is credited to a player who passes or crosses the ball to a player that scores. It can also be credited to a player that sees their shot rebound off the goalkeeper, post or defender before another player scores.
Some league and competitions will credit an assist to a player if they win a free-kick or penalty that is then converted by the next player to touch the ball. In some circumstances, the last attacking player to touch the ball before an own goal will also be credited with an assist.
How Are Assists Awarded at the World Cup?
The World Cup has a specific set of rules that govern the awarding of assists in their matches. As the biggest competition in football, it is a good place to go to see how FIFA set out their rules on assists. These rules are:
An assist is awarded to the last played to pass to the goal scorer.
The person before the direct assister can also be credited with an assist if their actions held particular importance to the goal.
After a goal from a rebound, those players who had a shot on target were awarded an assist.
If a goal is scored directly from a penalty or free-kick, then the player that was fouled will be awarded the assist.
If the goal scorer assists themselves (a solo run or dribble) then no assist is awarded.
An assist is not awarded if the goal scorer scores from a misplaced pass by an opponent.
Of course, it is worth noting that different leagues and competitions will tweak the rules slightly, but the main points are usually very similar.
The Best Assisters in Football
This wouldn't really be a list of the best if Lionel Messi did not feature in it. As of April 2022, Messi tops the charts with a dazzling 363 assists. The Argentine footballer has always been lauded as a goal scorer, but his ability to see and pick a pass is what makes him the greatest to ever play the game in the eyes of many.
Thomas Muller of Bayern Munich is second on this list with 284 assists. The German is another natural goalscorer, but he has seen his role change for Bayern, and this has seen the forward providing a threat both in front of goal and as a playmaking theat. Despite his long and successful career, Muller is still a long way behind Messi when it comes to the top assisting spot.
Luis Suarez (278 assists), Cristiano Ronaldo (273) and Angel Di Maria (269) complete a list of world class footballers that show assisting is just as important as scoring goals.
Who Is the Best Duo in the Premier League?
Here we take a look at some of the best duo assists in the Premier League.
Tottenham's Harry Kane & Son Heung-Min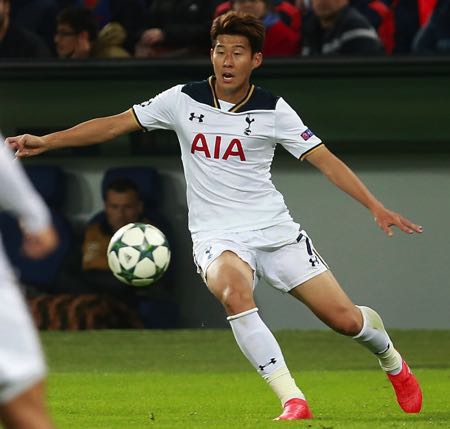 As of the end of the 2021/22 season, nobody comes close to Tottenham's Harry Kane and Son Heung-Min. Having begun their relationship on the pitch together back in 2015, the pair have formed one of the most lethal partnerships in the game. The 41 goals where they have assisted one-another eclipses the 36 scored by Frank Lampard and Didier Drogba.
The pair are evenly split with regard to scoring, but Son has scored more of late, with Kane turning the provider more often than not. This makes sense considering Kane is lauded for his vision and passing ability, while the pace and power that Son provides makes it easy for him to run behind the defensive line, collecting the ball and firing it into the back of the net.
Other Honourable Mentions
As honourable mentions go, Drogba and Lampard of Chelsea combined for 36 goals between them, while Manchester City's Sergio Aguero and David Silva have 29 goals. Both duos played their part in title winning sides, while the former helped Chelsea to a maiden Champions League triumph whilst playing for the Blues.
Incredibly, neither of these partnerships are still going at their clubs, with the four players having moved on or retired. This simply means that the record that Kane and Son currently boast will not likely be beaten any time soon, while the fact they are both under 30 means that as long as they both stay at Tottenham, then their partnership will only get better.
The Best Assister in Premier League History
This honour is taken by Welshman Ryan Giggs. Playing for Manchester United, Giggs was able to rack up a whopping 162 assists, meaning he is 51 clear of former-Arsenal star Cesc Fabregas. Behind the Spaniard is Wayne Rooney (103), Frank Lampard (102) and Dennis Bergkamp (94). There are only two players currently in the Premier League that appear on this list, with Manchester City's Kevin De Bruyne boasting 86 assists, while Liverpool's James Milner also has 86 assists.
While De Bruyne is seen as a supreme talent, at the age of 30 he will have to continue at his current level for years if he is to pick up the 76 assists, he needs to draw level with Giggs. The Belgian is not a player we would doubt in this respect, but Giggs will likely keep this record for years to come.
Assisting Records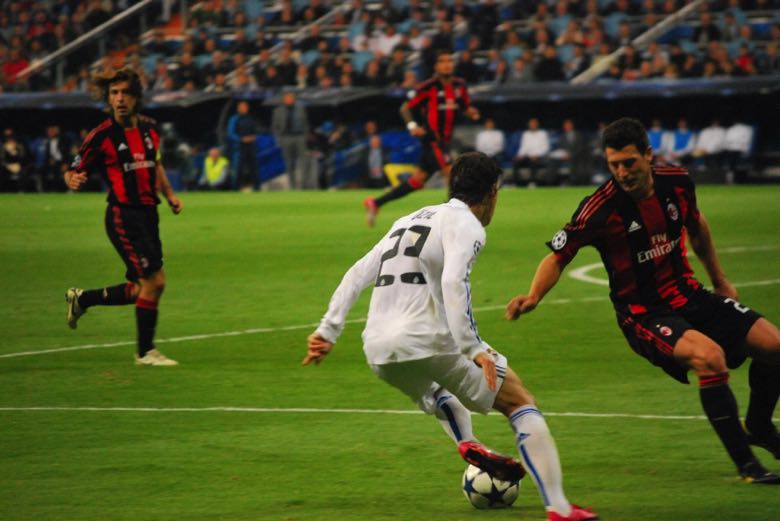 Mesut Özil holds the record for the most 'hat-trick assists', which is when a player provides three assists in a game. Ozil has managed this on eight occasions, although Lionel Messi is not far behind with six. The first player to ever record four assists in a Premier League match was Dennis Bergkamp.
The Arsenal legend achieved the feat against Leicester back in 1999. Since then, only Jose Antonio Reyes, Cesc Fabregas, Emmanuel Adebayor, Santi Cazorla and Dusan Tadic have managed to secure a quartet of assists. Incredibly, four of the players on the list are Arsenal players. Clearly, they were putting something in the water back then! As mentioned, Lionel Messi is the most-prolific assister in football history with an astounding 363 assists.