With every club measured primarily on how many trophies they have in their cabinet, there is a reason why events, such as the Champions League and World Cup finals, stand out as some of the greatest spectacles in world sport.
With a host of domestic and European tournaments played out over a single season, there is the chance for some sides to claim multiple winners' medals. So, we have taken a look at what exactly a double-winning campaign is and some of those record-breaking clubs.
What Exactly Is a Double-Winning Campaign?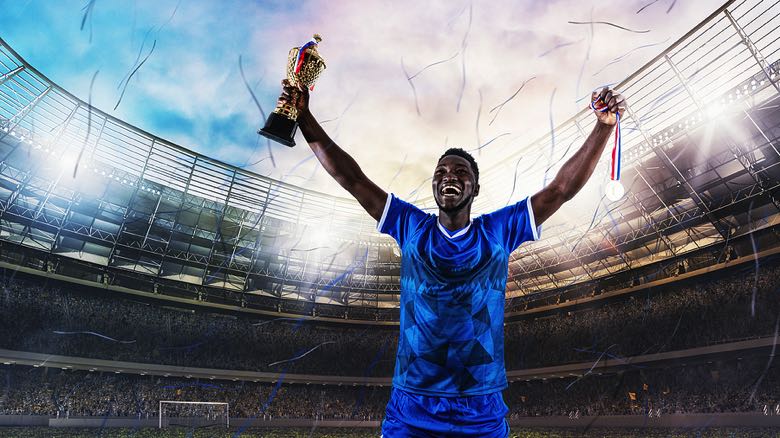 When a domestic football team from across any of the governing bodies gets a new season underway they will all have at least a couple of chances to claim a domestic piece of silverware. Essentially, a full authentic double-winning campaign is when a team manages to be crowned both domestic champions along with clinching another trophy for their cabinet.
With the more elite teams from across the continent given the chance to feature on the European stage in either the Champions League, Europa League, or the new Europa Conference League, those select sides also have another tournament to help get themselves to double-winning status.
Domestic Double
However, while most football fans might deem a domestic title and another piece of silverware as the purest way to earn the iconic status as double-winners, there is also a 'domestic double'. With the likes of England and Scotland both having two separate domestic Cup competitions, a 'domestic double' is when one team manages to lift both of those domestic trophies in a single campaign.
Two Trophies in the Space of a Year
Likewise, with a double-winning campaign becoming complete when a side wins two trophies in the space of a year, it is also the same terminology if a team manages to go one step further during a season. So, if a team somehow manages to claim three pieces of silverware during a single campaign, whether that be domestic or in Europe, then they will earn the rank of 'Triple-winners'.
Who Have Been Crowned Double-Winners the Most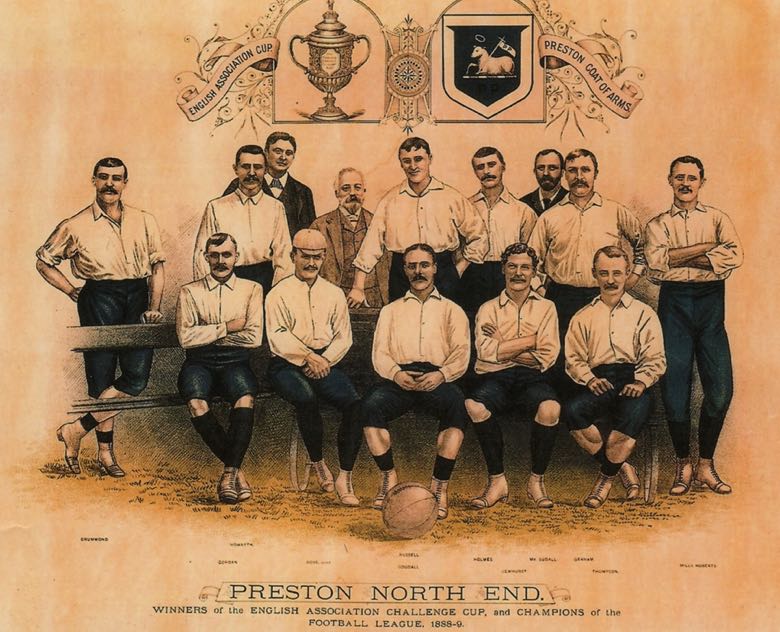 While Scottish giants Celtic and Rangers might find themselves among the elite when it comes to teams from across Europe who have been crowned double-winners, it is a certain Linfield who stands as the record-breakers. Although the Northern Irish giants might have missed out on making more history last season, the Belfast-based outfit have remarkably clinched 25 domestic doubles over their 136-year stint among the professional ranks.
Preston North End: First Team to Pick up a Double
However, while the likes of Scotland might have seen their Old Firm rivals clinch a domestic sweep in almost every season, a double-winning campaign is far less frequent among England's top-flight. With Preston North End becoming the first English team to pick up a double-winning status way back in 1889 as they won the First Division title and the FA Cup, only seven other teams since then have managed to match the Lilywhites' achievement.
Manchester United & Arsenal Lead the Way
Despite Pep Guardiola's Manchester City adding their name among the double-winning elite, it is two other Premier League heavyweights who lead the way. At the heart of one of English football's most iconic rivalries during the late 1990s and early 2000s with Sir Alex Ferguson and Arsene Wenger in the dugouts, it is Manchester United and Arsenal who lead the way at the time of writing.
Both enjoying what were their own record-breaking spells throughout that iconic tussle, the two former English champions have both claimed a domestic double on three separate occasions.
| Club | Number of Double-Winning Campaigns | Seasons |
| --- | --- | --- |
| Manchester United | 3 | 19993/94, 1995/96, 1998/99 |
| Arsenal | 3 | 1970/71, 1997/98, 2001/02 |
| Preston North End | 1 | 1888/89 |
| Aston Villa | 1 | 1896/97 |
| Tottenham | 1 | 1960/61 |
| Liverpool | 1 | 1985/86 |
| Chelsea | 1 | 2009/10 |
| Manchester City | 1 | 2018/2019 |
Who Have Won the Most Domestic & European Doubles?
While it might be the case when it comes to England's elite that it is rare to see a team finish a campaign as double-champions, it is surprisingly different on the European stage. With the Champions League widely regarded to be the pinnacle of 'The World's Game', there have been plenty of occasions where a side has managed to claim both their domestic and Europe's most sort after crowns.
Real Madrid
With Spanish record-breakers Real Madrid the first club side to be billed as domestic and European double-winners back in 1957, there have now been 15 separate teams that can boast such an achievement. However, while Los Blancos might be in the history books as the first team to claim a domestic and European double, it is their bitter Spanish rivals who hold the overall record.
Teams with European & Domestic Doubles
Picking up their last double-winning status under current La Roja boss Luis Enrique back in 2015, Barcelona have claimed five separate successes – one more than Madrid and German heavyweights Bayern Munich.
| Club | Nation | European & Domestic Doubles | Year |
| --- | --- | --- | --- |
| Barcelona | Spain | 5 | 1992, 2006, 2009, 2011, 2015 |
| Bayern Munich | Germany | 4 | 1974, 2001, 2013, 2020 |
| Real Madrid | Spain | 4 | 1957, 1958, 2017, 2022 |
| Ajax | Netherlands | 3 | 1972, 1973, 1995 |
| Manchester United | England | 2 | 1999, 2008 |
| Liverpool | England | 2 | 1977, 1984 |
| Inter Milan | Italy | 2 | 1965, 2010 |
| AC Milan | Italy | 1 | 1994 |
| Porto | Portugal | 1 | 2004 |
| Red Star Belgrade | Serbia | 1 | 1991 |
| PSV Eindhoven | Netherlands | 1 | 1988 |
| Steaua București | Romania | 1 | 1986 |
| Hamburger SV | Germany | 1 | 1983 |
| Celtic | Scotland | 1 | 1967 |
| Benfica | Portugal | 1 | 1961 |
International Doubles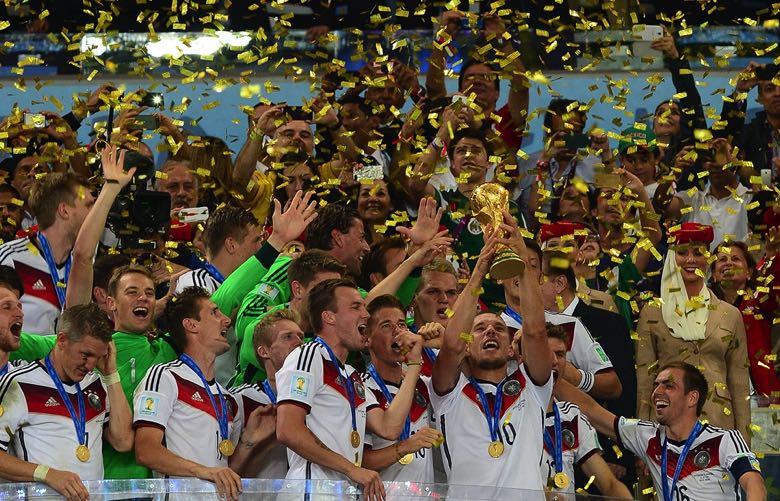 While there might not be any greater feeling for a player than getting their hands on a major piece of silverware, nothing will quite compare with the prospect of doing that on the international stage.
A Rare Phenomenon
While football's most precious title might have only been claimed by eight separate nations since its inaugural tournament in July 1930, an international double is seen to be one of the rarest sights in history. While European and domestic club sides might have the chance to claim a double-winning campaign via a number of different routes each season, the international fixtures are thick and far between.
With four years separating both the World Cup finals and the European Championships, the Copa America is widely regarded to be the third major international honour up for grabs – despite the recent introduction of the Nations League. With the international stage only offering the best players from across the globe, it is almost impossible to see a nation defend its crown, let alone claim back-to-back tournament triumphs.
With only four separate nations managing to claim an international double that includes a World Cup winners' medal, the most notable exception to the rule is Spain's remarkable romp between 2008 and 2012. During that famous four-year reign, La Roja secured consecutive European Championships victories and a World Cup success in South Africa 12 years ago.
International Doubles Champions
Listed below, we have taken a look at the four nations who have managed to become double-champions by winning either the World Cup, European Championships or the Copa America.
| Country | Major Tournament Wins & Years of Achievement |
| --- | --- |
| West Germany | 1972 European Championships & 1974 World Cup |
| France | 1998 World Cup & 2000 European Championships (Also won the Confederations Cup in 2001) |
| Brazil | 2002 World Cup & 2004 Copa America (Also won the Confederations Cup in 2005) |
| Spain | 2008 European Championships, 2010 FIFA World Cup & 2012 European Championships |
Double-Winning Managers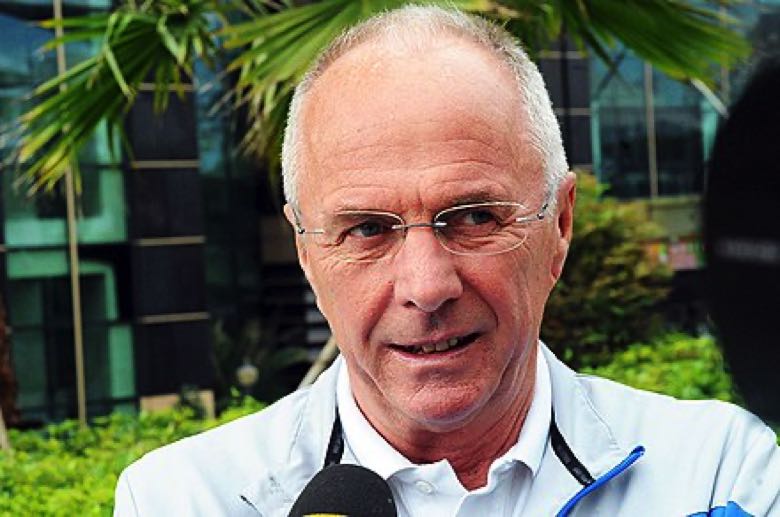 While it might be Spanish heavyweights Barcelona who stand out as the leaders when it comes to being crowned European and domestic champions, there are some notable managers who hold their own pieces of history. When you look at those elite coaches who have managed to get their hands on that historic Champions League trophy, there is only a couple who also boast a double-winning campaign.
Louis van Gaal
While Sir Alex's famous 2-1 victory against Bayern Munich back in 1999 might see him regarded to be one of the greatest managers world football has ever seen, it is another ex-Manchester United boss who holds quite the feat. Remarkably leading Ajax (1994/95), Barcelona (1997/98) and Bayern (2009/10) to an unprecedented domestic and European double, Louis van Gaal is the only manager to pull off such an achievement in three separate countries.
Sven-Göran Eriksson
Likewise, in another name that will undoubtedly be familiar to English fans, former Three Lions boss, Sven-Göran Eriksson, also holds his own piece of double-winning history. Leading England between 2001 and 2006, Eriksson is the only European coach that has pulled off a domestic double in three different countries, having done so in Sweden, Portugal and Italy with IFK Göteborg (1981–82), Benfica (1982–83) and Lazio (1999–2000).
Jock Stein
However, when you look at what manager has managed to guide his side to the most double-winning campaigns, that title falls with Scottish icon, Jock Stein. During a famous reign in Scotland's top-flight between 1967 and 1977, the former Celtic hero guided the Hoops to a staggering nine domestic doubles during that decade of dominance.