In football, there are some things that really get the blood pumping. A thunderous volley, a free-kick that arrows into the corner, a stunning solo run or a moment of madness from one or many of the players on the pitch.
For the more cynical among us, there is nothing better than watching a player make an absolutely crunching tackle that stops an attack in its tracks. To add to the jeopardy of this, fans of a team that is about to get caught on the counter will roar in on approval as one of their players cynically hauls the opposition down. This will usually end in a yellow card, if not more.
While this sort of 'selfless' yellow card is applauded by fans and teammates, could this warning have longer-lasting implications than simply placing a player on a tightrope for the rest of a match? Can yellow cards accumulate and are there specific competitions where this happens? Read our full guide to get the answers to these questions and more.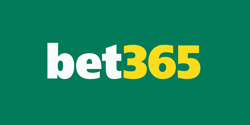 bet365 6 SCORES CHALLENGE
Predict scores to win up to £1,000,000!
We're giving you the chance to win up to £1,000,000 by predicting the scores of just six Soccer matches, every week at bet365! With the 6 Scores Challenge, all is not lost if you fall short on one or two results, we're also offering prizes for three, four and five correct results.
New and eligible customers only. Free to play. T&Cs apply. Registration required. #ad
Do Yellow Cards Carry Over?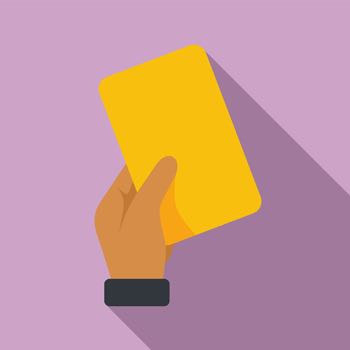 Different competitions have different rules when it comes to accumulating yellow cards. In a league that spans across the course of a season with 30+ games, the rules will differ in comparison to a short tournament that only sees a side needing to play a handful of games to make it to the final.
In a competition like the Premier League, the rules are clear. If a player picks up five yellow cards in their opening 19 games, then they will serve a one-game ban. This is not carried over into competitions like the FA Cup and League Cup. The next bar set by the league sees players that pick up 10 yellows in their opening 32 games serving a two-game ban.
This yellow card banning system means that players are unable to frivolously pick up yellow cards in each game. Discipline is clearly a major priority for the Premier League as they look to ensure that players are not constantly being cautioned.
While there are many players that will have to keep an eye on the suspension rules in leagues and cups including the Premier League, most players do not ever really get close to breaking the lower limit of the suspension rules. For those that do, they run the risk of missing crucial games for their side.
Do Yellow Cards Carry Over into a World Cup?
There would be nothing worse than doing a lot of the hard graft in your country's battle to make it to the World Cup only to receive another yellow card and apparently get a suspension. This exact situation has prompted FIFA to clarify their rules when it comes to its biggest tournament. If a player receives a single yellow card in the preliminary rounds of the World Cup, then they will be wiped out before the tournament starts. Importantly, if a player has a pending suspension from the preliminary rounds, they will not be carried into the tournament.
This basically means that a player will not be punished for yellow cards as the World Cup gets underway, which seems like a fairer way to deal with yellow cards. After all, if a team plays their final qualifying match in March before a World Cup in June, then a number of months has elapsed between the player getting the yellow card suspension and being denied access to a certain number of games at the tournament.
The rules are different if a player receives yellow cards at the World Cup. If a player gets two yellow cards in two different games, then they will be suspended for their team's next game. If a player is shown a red card, then they will miss their team's next game.
Additional sanctions can be applied to a player depending on the severity of the offence. If a player picks up a suspension in a team's final game of the tournament, then this will carry over into the next official game. A player's collection of yellow cards will carry over from the group-stages in the knockout stage. This means that if a player gets a yellow card in their final group game and another in the Last-16, then they will serve a suspension.
Yellow cards are wiped as of the end of the quarter-finals. This means that unless a player gets a red card and a subsequent suspension that includes the final, then they will not miss the showpiece event for receiving a single yellow in the semi-finals.
Did Yellow Cards Carry Over at Euro 2020?
Played in 2021, Euro 2020 saw UEFA making their yellow card rules a lot stricter. Previously, a player would have to pick up three yellow cards in three games to receive a suspension, but the rule was changed to two yellows in two games. To make things even more difficult, a player would be suspended if they picked up four yellows.
While this may seem like a lot of yellow cards and therefore deserving of a ban, some of the best midfielders and defenders in the game are all-action and no-nonsense players that do pick up cards. This could be seen as a rule that stunts those that are more inclined to be physically imposing in the game.
This means managers and players were left to scratch their heads as they looked for the best way to work through the tournament playing their best team and minimising the risk of a suspension. UEFA announced that yellow cards would carry over across the group-stages, last-16 and quarter-finals.
Fortunately for the players, yellow cards were wiped at the end of the quarterfinals, meaning players began the semi-finals with a clean slate. This meant that the only way a player could be banned from the final would be if they were sent off in the final, or if they were sent off in a previous match and handed a hefty match ban that spanned across the final itself.
It is likely that UEFA decided to change this rule because of the players that have missed major matches in their flagship competitions. Superstars like Dani Alves, Paul Scholes, John Terry and Pavel Nedved have all been forced to miss out on matches in the UEFA Champions League, which can really detract from a showpiece event.
Usually, yellow cards will not get carried over once a tournament has ended. The general rule of thumb is that if a player is going to get yellow cards and a suspension, then they are better off doing so earlier in the tournament.
Most Prolific Absences from Major Games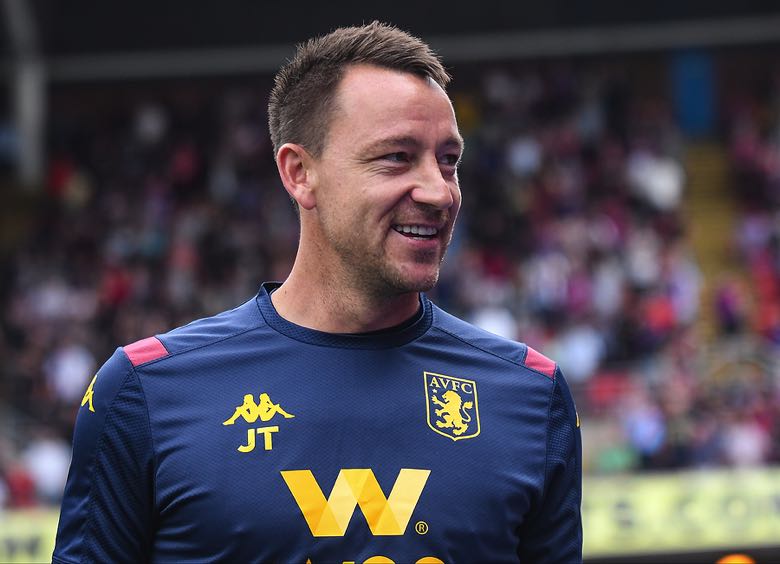 Perhaps the most prolific absence from an English point of view was when John Terry missed out on leading his Chelsea side to glory in the 2012 Champions League final against Bayern Munich.
John Terry – 2012 Champions League Final
While not strictly a yellow card suspension, Terry missed out on his side's historic penalty-shootout win over Bayern Munich as he was red-carded. He received the ban for putting a knee into the back of Barcelona's Alexis Sanchez in the second-leg of their Champions League semi-final.
The suspension from the game saw him miss the final because of a rush of blood to the head. Terry famously lifted the trophy in full kit despite not playing in the game, but Chelsea fans would likely look at his knee on Sanchez with far less amusement if it had cost them that famous night in Germany.
Michael Ballack – 2002 World Cup Final
Another major absence from a match came as influential German midfielder Michael Ballack missed out on the 2002 World Cup final against Brazil. Ballack had been in scintillating form across the tournament and had scored the winning goals against the United States in the quarter-finals and South Korea in the semi-finals.
However, after receiving yellow cards against the USA and South Korea, Ballack was banned for the final due to his accumulation of yellow cards, depriving him of the chance to score three goals in three straight games and help his side lift the World Cup trophy.
Taking one of the best midfielders in the world out of the final gave Brazil a huge lift in the match and ultimately saw them run out 2-0 winners. While the Brazilians will claim they would have won the game anyway, Ballack and Germany were left to rue what might have been.