There are numerous examples of international footballers that have represented different nations at youth and senior level, and even cases where players have turned out for more than one country in full competitive games.
That can often be as a result of a geopolitical situation. Dejan Stankovic, for instance, is the only player to represent three different countries at the World Cup, but his switch of allegiance from Yugoslavia to Serbia and Montenegro, before finally representing Serbia alone, was due to the changing landscape in the Balkan region.
Others have made the switch from Albania to Kosovo for a similar reason, and it's rare these days for a player to simply play for another reason just because they fancy it – the days of Alfredo Di Stefano, who played for Argentina, Colombia and Spain, are long gone.
FIFA revamped their international eligibility rules first in 2004 and then again in 2021, and these changes tightened up on players switching between countries on a whim, although it is now easier for those that have represented a nation at youth level to now make a change in the senior ranks.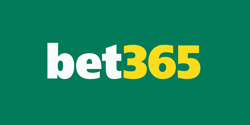 bet365 6 SCORES CHALLENGE
Predict scores to win up to £1,000,000!
We're giving you the chance to win up to £1,000,000 by predicting the scores of just six Soccer matches, every week at bet365! With the 6 Scores Challenge, all is not lost if you fall short on one or two results, we're also offering prizes for three, four and five correct results.
New and eligible customers only. Free to play. T&Cs apply. Registration required. #ad
Can a Footballer Be 'Naturalised' & Play for a Different Country?
In the 1990s and early 2000s, there was a trend for the 'naturalisation' of players that would go on to represent the nation where they play their club football. It happened most prominently in Asian countries, where a raft of South American players move in the hunt for club-based employment. They might find a team in Singapore, Malaysia etc, and after spending a couple of seasons there accept a call-up into the international fold.
There was the famous example of little Timor-Leste, the Asian country with a population of just over one million people. To make their football team more competitive, they invited a number of Brazilians to move to the island – Portuguese is the main language spoken, so there would be few issues in adapting to their new surroundings.
In time, more than a dozen Brazilians became nationals of Timor-Leste, and performances on the pitch improved exponentially. Other countries began to follow suit, with Singapore calling up a raft of 'foreigners' whose names were as exotic as Egmar Goncalves, Precious Emujeraye, Alexander Duric and John Wilkinson.
FIFA's Rule Changes

However, FIFA's rule changes on naturalisation prevented such nefarious tactics being deployed, and now a player must spend at least five concurrent years in a country before they can represent them internationally. FIFA's regulations on international eligibility confirm that there are four ways that a player can 'acquire' a new nationality:
They were born in the country
Their biological parents were born in the country
Their biological grandparents were born in the country
They have lived continuously in the country for five years or more after turning 18
A player must also not have played in a competitive game for another country at senior level. So, a Kylian Mbappe could not join Real Madrid, stay there for five seasons and then switch to representing Spain instead of France.
There are plenty of examples of players that fall into these four categories, including the bizarre tale of Elkeson, the Brazilian who played his club football in China for more than five seasons before taking up a Chinese passport and changing his name to Ai Kesen.
So to answer the original question, a footballer can represent more than one country, however, they can't have played a competitive game for another nation and must satisfy one of the four criteria outlined above.
What Happens If a Country Fields an Ineligible Player?
Given that the rules on international eligibility are set in stone and publicly available, FIFA has historically taken a dim view on those that have breached the regulations and fielded an ineligible player – even when the mistake was an honest one.
One of the most high-profile instances came in 2016, when Bolivia fielded Nelson David Cabrera in a number of World Cup 2018 qualifiers. Born in Paraguay, Cabrera wanted to shift allegiance to Bolivia, however, it was found that he had only lived in the country for four years, rather than the requisite five.
FIFA ruled he was ineligible and handed Bolivia's opponents in the two games that Cabrera played, Chile and Peru, automatic 3-0 victories. Bolivia had actually beaten Peru in their contest, but the overturning of the results saw the Peruvians qualify for World Cup 2018 at the expense of Chile, who had drawn 0-0 in their affected game against Bolivia.
The Pacific Games are a big deal down in Oceania, and in 2015, New Zealand were in with a great chance of winning the football tournament having defeated Vanuatu to reach the final. However, the Kiwis had fielded South Africa born Deklan Wynne, who at the age of 20 could not have fulfilled the residency criteria set out by FIFA. Vanuatu's complaint was upheld, and they were handed the place in the final with New Zealand disqualified.
International teams can be penalised when they make an honest mistake, too. Syria simply hadn't done their admin properly when they fielded George Mourad in a World Cup qualifier back in 2014.
Mourad had played for Sweden before but only in friendlies, and as a Syrian citizen he was free to play for his new country. But the Syrian FA simply forgot to ask FIFA for permission, and the governing body got tough by banning them from the World Cup in 2014.
However, not all claims are acted on by FIFA. According to Chilean football officials, Ecuador defender, Byron Castillo, is actually Colombian, and used a fake passport and birth certificate to represent the country. Chile wanted Ecuador kicked out of World Cup 2022 given that Castillo played in a number of qualifiers for them, but FIFA closed the disciplinary hearing in favour of the Ecuadorians.
The Common Nationality Clause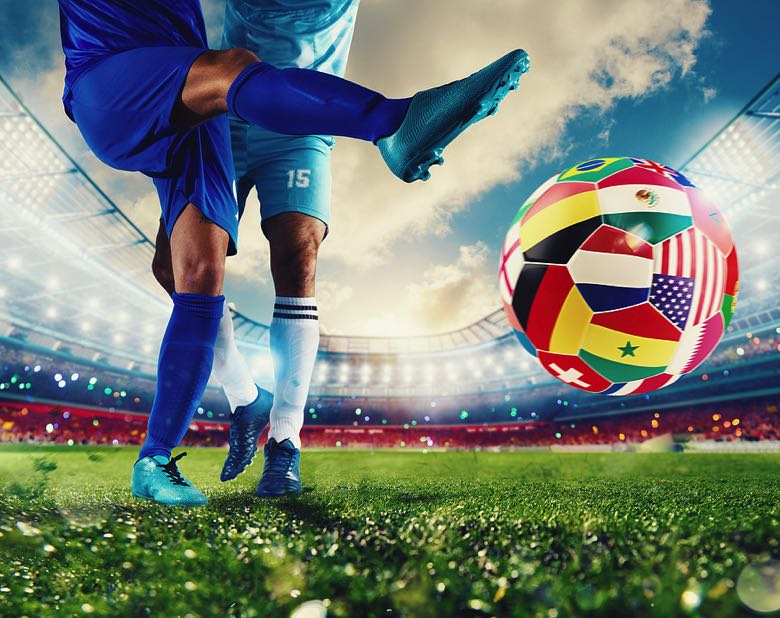 There are some caveats to FIFA's player eligibility rules, and one of those refers to 'common nationalities'. For example, somebody with an American passport can represent the USA, American Samoa, Guam, the U.S. Virgin Islands or Puerto Rico, under Article 6.1 of FIFA's 'Regulations Governing the Applications of Statutes.' In this case, players without biological heritage in the country can still represent them after two years of residency – as opposed to the normal five-year requirement.
Other examples of Article 6.1 include those with Chinese nationality, who can represent China, Hong Kong and Macau, Danish nationality (Denmark and Faroe Islands) and Dutch nationality, who can represent the Netherlands, Aruba or Curacao after satisfying the residency requirement.
Incredibly, this loophole also applies to those of British nationality, which means that an English player could represent Wales, Scotland or Northern Ireland if they live in the country for two or more years (and vice versa). However, the respective football associations of the UK were not enamoured by Article 6.1, and so they renounced it as part of the Home Nations Agreement in 2009. The five-year residency clause is still active, though, and Andy Dorman – born in England but having lived in Wales for most of his formative years – was cleared to represent the Welsh.
There has been a general lack of interest in the residency rule displayed by England managers over the years – a surprise given the number of quality uncapped players in the Premier League. Sven Goran-Eriksson did admit to being interested in calling up Carlo Cudicini, Edu, Steed Malbranque and Louis Saha for England duty while Three Lions boss, but revealed he was concerned about how the move would be perceived by the public.