While it might be the big-name icons from across Europe that are the superstars of football, it has become the case that the numbers on the back of their shirts are as important. Becoming almost a business within itself, it is the dream of every young football fan to be handed a squad number among the professional ranks.
With a host of footballing icons becoming almost synonymous with the number on the back of their jersey, we have taken a look at how exactly shirt numbers are selected for players and the legacy that some of those digits have left behind.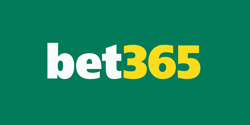 bet365 6 SCORES CHALLENGE
Predict scores to win up to £1,000,000!
We're giving you the chance to win up to £1,000,000 by predicting the scores of just six Soccer matches, every week at bet365! With the 6 Scores Challenge, all is not lost if you fall short on one or two results, we're also offering prizes for three, four and five correct results.
New and eligible customers only. Free to play. T&Cs apply. Registration required. #ad
Numbers by Tradition
Although it might not be the case with most elite teams from across the globe nowadays, it is still frequent in the amateur game that a player's shirt number will be assigned in the most traditional way. With the first recorded use of a team using designated shirt numbers coming way back in 1911, it still remains the case that certain digits are linked with their initial occupants.
Listed below, we have mapped out the most traditional numbers for a football team and who those digits they are normally matched up with.
#1 – Goalkeeper
#2 – Right-back
#3 – Left-back
#4 – Central midfielder
#5 – Central defender
#6 – Central defender
#7 – Right winger
#8 – Central midfielder
#9 – Striker
#10 – Attacking midfielder/Second striker
#11 – Left winger
Although the modern game and the finances behind the elite leagues might have seen football transform over recent decades, there are specific numbers that have remained firmly with their original wearers.
Undoubtedly the most traditional number that has not changed over the past years is the number one jersey. Almost constantly assigned to a team's goalkeeper, as they are the first player that is named in a line-up, it also remains the case that the number nine shirt will always be associated with the goal scorers of our game.
Player Power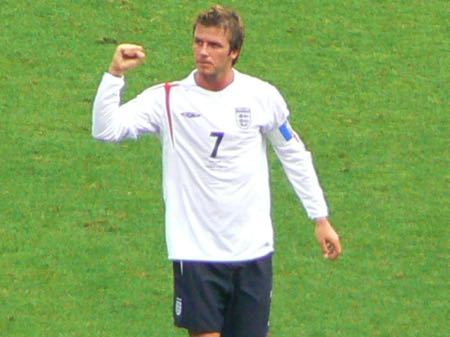 While it might have been the case throughout football's early tenure that each team's designated squads will have their numbers solely based on the positions that they play, times have certainly changed. With most players around the world often having a fondness for certain numbers due to a host of different reasons, it is commonly the case nowadays that the player themselves will pick their own digits.
For example, when a club announces a new signing, whether that be an established big-name star or a budding young talent, that player will have the chance to pick the number that they wear on the back of their shirt. However, while some players might arrive at a new club desperate to wear a number that is close to their heart, there must be some level of compromise.
Walking into a new club where your teammates have already been assigned their squad digits, the new signing will often be given the choice of any number that is currently not occupied. Nevertheless, while attacking numbers, such as 9 and 10 might stand as the most coveted, footballers tend to be a superstitious bunch.
Although the number 13 shirt might have been represented by European superstars, such as Thomas Muller, Michael Ballack and Alessandro Nesta, there have only been a handful of Premier League players in history that have been brave enough to carry that burden.
Can Shirt Numbers Be Changed Once Selected?
With the price of football shirts constantly on the rise for fans around the world, there is nothing worse than watching your favourite player swap shirt numbers almost immediately after you spent a small fortune. Ahead of the start of a new season, each club will have to designate a specific squad number for each player that will be among their first-team ranks.
These chosen squad numbers must then be submitted to the relevant authority and lodged as a player's official digits for the upcoming campaign. Although it is the rule among England's FA that shirt numbers are not allowed to be changed once those squads have been submitted, these guidelines did come under some scrutiny last year.
Ronaldo's Return to Man United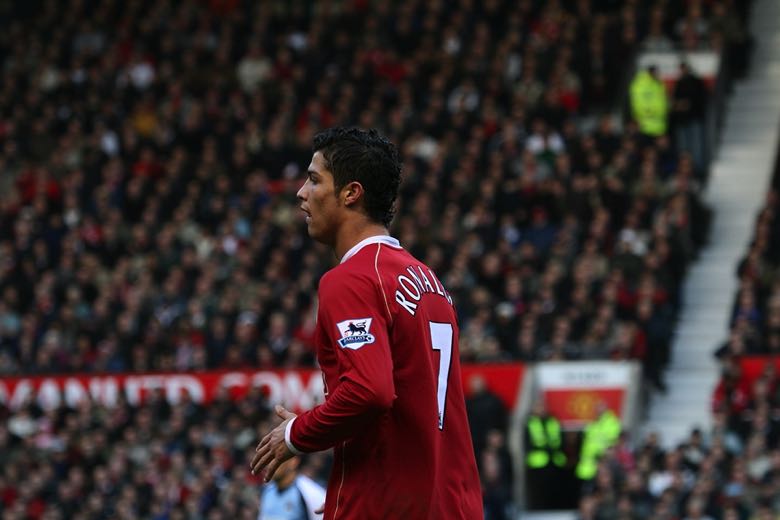 When it was announced last summer that a certain Cristiano Ronaldo would be making a return to Manchester United, many were wondering what would happen to his iconic number seven jersey. Almost becoming recognised by his number after claiming five Ballon d'Or crowns, Ronaldo returned to Old Trafford with his favourite digits already occupied at the time by Edinson Cavani.
Although Cavani had not yet officially worn United's beloved number seven shirt, it had already been registered – something that left the Premier League in an uncomfortable situation.
With Ronaldo almost becoming synonymous with his 'CR7' brand, the Premier League eventually allowed the unprecedented switch of shirt numbers between the two European superstars – a decision that left many English teams frustrated.
However, while it might tend to be the case that domestic numbers can not be changed among teammates during a season, this is not the situation when it comes to both the European and international tournaments. With competitions, such as the World Cup and Champions League, both run by different sanctioning bodies, those specific domestic numbers do not extend into matchups outside of a team's domestic duties.
Likewise, it is often the case in international tournaments or fixtures that the allocated shirt numbers will change on a game-by-game basis. So, if one player started the first game of a World Cup tournament wearing the number 11 shirt, this does not mean that it can't be used by a different player for the following contest.
Can a Club Stop a Player from Selecting a Certain Shirt Number?
Although it might be the case 99% of the time that a new arrival or current squad member will be allowed to pick any of the available digits that are not currently in use, there are the odd occasions where a certain number will not be permitted for any player. With players tending to leave a legacy at a specific club for a string of possible reasons, some sides have deemed those actions worthy of being immortalized by having their shirt number retired.
However, although some players might be handed this accolade for their success on the pitch, it has frequently been the case where a shirt retirement will come following a tragedy. The most notable example is that of former Manchester City midfielder, Marc-Vivien Foe.
Tragically passing away while on international duties with Cameroon back in 2003 at just the age of 28, Foe was currently on loan with Man City at the time and his number 23 shirt was retired just weeks after his death. While it might be the case that a club will retire a specific number due to a tragic passing or a legacy that was left on the pitch, there are the odd occasions where a shirt number has been ruled out for a more left-field reason.
Retiring Shirt Numbers
For example, under the strict innutrition of former Leeds United chairman, Massimo Cellino, the Yorkshire-based outfit were forced to retire their number 17 shirt. With the number 17 considered to be unlucky in Italian culture, that five-year ban was eventually overturned in July 2019 after Cellino left Elland Road and returned to his homeland.
However, while it might be the case that a team temporarily removes specific digits from their roster, there remain just seven numbers among England's professional ranks that have been permanently placed out of bounds. Listed below, we have taken a look at all of the English professional clubs that have retired a specific number for one reason or another and they have remained unused since that day.
| Club | Player | Number |
| --- | --- | --- |
| Accrington Stanley | Billy Kee | 29 |
| Birmingham City | Jude Bellingham | 22 |
| Exeter City | Adam Stansfield | 9 |
| Manchester City | Marc-Vivien Foe | 23 |
| Queens Park Rangers | Ray Jones | 31 |
| West Ham United | Bobby Moore | 6 |
| West Ham United | Dylan Tombides | 38 |
However, while it might be extremely rare for English sides to retire a shirt number in honour of one of their former stars, it has become quite a frequent occasion in Italy. With the likes of Inter Milan, AC Milan, Vicenza, Brescia and Cagliari having multiple shirt numbers retired, there are 19 separate clubs from across Italy that have permanently hung up one of their jersey digits.