The Championship is one of the most intriguing and diverse leagues in world football. It features former heavyweights of the English game that have fallen on times, perennial second-tier favourites and small clubs from provincial towns up and down the land trying their bust to punch above their weight financially.
Such diversity lends itself to an array of playing styles and philosophies, not to mention team cultures – from cultured Spaniards and skilful Brazilians to some rather rugged, old-fashioned British centre-backs, the Championship sees it all.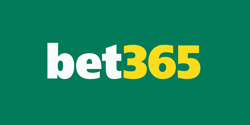 bet365 6 SCORES CHALLENGE
Predict scores to win up to £1,000,000!
We're giving you the chance to win up to £1,000,000 by predicting the scores of just six Soccer matches, every week at bet365! With the 6 Scores Challenge, all is not lost if you fall short on one or two results, we're also offering prizes for three, four and five correct results.
New and eligible customers only. Free to play. T&Cs apply. Registration required. #ad
Team Budgets Range Wildly
The unique make-up of the division lends itself to financial mis-matches, with clubs relegated from the Premier League and receiving the stratospheric parachute payments mingling with the rather-more modest means of those promoted from EFL League One. The disparity in wage budgets is also marked, which means the question 'how much does a Championship player get paid?' comes with a number of caveats.
Firstly, players at Premier League clubs that have been relegated are not legally-bound to take a pay cut on demotion to the Championship unless they have a contract clause stipulating as such. Some second-tier stars are earning astronomical sums that push the average up.
Yet, on the flipside, financial fair play rules mean that clubs have to spend within their means – for a small League One side that gets promoted to the Championship, that is typically reflected in lower wages. Make no mistake: no professional footballer in England is on minimum wage. But, in the Championship, the gap between the haves and the have nots is extraordinary.
How Much Money Do Championship Teams Receive?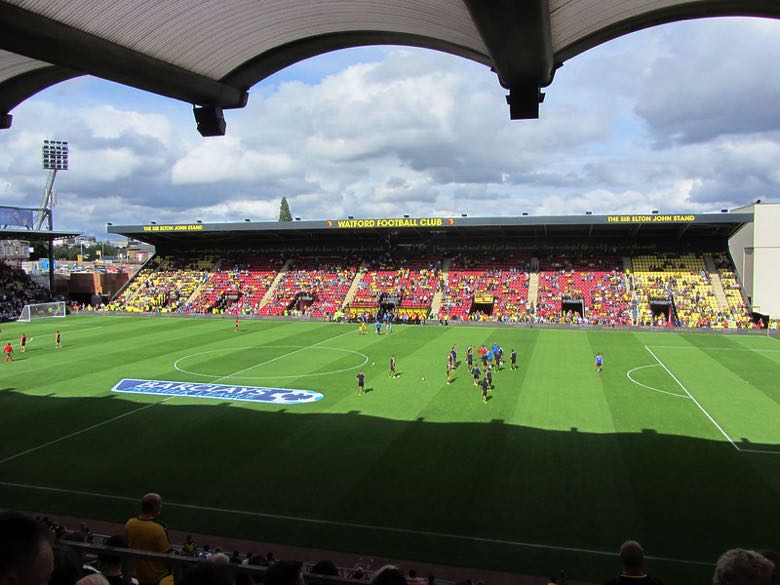 To get a flavour for the wildly differing amounts that Championship players are paid, you only need to take a look at the wage budgets of each club. The smallest budget, as of the 2022/23 season, belongs to Rotherham, who pay their players a combined £4.6 million in annual salaries. From a town in Yorkshire and lacking a rich benefactor, the Millers try their best to compete on the pitch even though they can't off it.
At the other end of the scale, we have Watford. Relegated from the Premier League at the end of the 2021/22 campaign, the Hornets were stuck with a handsome wage bill from their stint in the top-flight – although receiving parachute payments of around £30 million for that first season certainly helps lighten the load.
All told, Watford's annual wage bill for the 2022/23 campaign was £26.8 million – around six times that of Rotherham United. If we use those two figures in a calculation, we can say that the average wage bill in the Championship is approximately £15.7 million a year – although Hull City had the 12th highest wage bill of the 24 teams at £11.9 million, which is perhaps the true average that a second-tier club paid their players that season.
Individual Player Salaries
As far as individual player wages are concerned, the difference between the highest-paid player and the rough average is remarkable. According to Capology, the highest-paid player in the Championship was Ismaila Sarr, the Watford forward who pocketed £63,000 per week – or around £3.2 million a year. He played around 3,200 minutes of football too, which means that the Senegalese ace was paid around £1,000 per hour. Nice work if you can get it.
Watford also delivered the second-highest (Tom Cleverley, £50,000 a week) and seventh-highest (Keinan Davis, £45,000 per week) pay packets, and yet they finished no better than mid-table. Perhaps, realising they aren't getting value for money, that's why the Hornets started deducting up to £300 per month from their players' wages for eating food at the club's training ground).
It would be somewhat distasteful to name the player that got paid the least in the Championship during the 2022/23 season, but let's say that there were regular starters for their respective teams in the second-tier that were earning £750 per week, which translates to an annual salary of around £40,000 – the average yearly pay packet for any worker in the UK is about £33,000.
The Average Wage
We can work out an average player in the Championship of around £32,000 per week – or £1.65 million per year. The truth, you suspect, is that the real average is much lower than that, with the mean skewed out of shape by the mammoth overspend of clubs like Watford, West Brom and Burnley.
For context, the average salary for a player in the Premier League is around £60,000 per week. The elephant in the room is that higher player wages is intrinsically linked to success in the Championship. The 2021/22 champions, Fulham, had the highest wage bill in the division, while the 2022/23 champions Burnley had four players inside the division's top-17 earners – Josh Brownhill, Jack Cork, Ashley Barnes and Jay Rodriguez taking home a combined £7.8 million per year.
How Much Do Footballers Get Paid in Bonuses?
In addition to their salaries, most footballers have a chance to top up their earnings via performance-related bonuses. Those can be individual – goals scored, clean sheets kept, appearances made etc – or collective, where each squad member is rewarded for achieving a team-based goal like promotion or avoiding relegation.
There can be loyalty and signing-on bonuses too, not to mention other payments from third parties for wearing a manufacturer's boots, wearing a certain brand of clothes or headphones, and so on. The amount earned by Championship players is lower than their Premier League counterparts, but those that perform well on the pitch have ample scope to bump up their annual pay considerably.