The sky is the limit when it comes to betting on football, so the bookmakers will have you believe. That is, until you threaten to win a sizable amount that they aren't comfortable with. At that point, you will be pointed in the direction of their terms and conditions, which reveal the payout limits that they have in place for bets placed on each competition in the beautiful game.
The bookies also have bet limits too, although these don't always mirror the payout limit – i.e. you can wager in a way that would win £100 million if you wanted, but your actual return would be capped at the payout limit outlined in their T&Cs. Also, some successful punters who win regularly will have their accounts 'limited', with a maximum stake applied to their bets. Sometimes, this can be as little as pence – especially if you are successful when betting on niche football leagues around the world.
Does that sound unfair? It is, but once again the bookmakers will simply point you in the direction of their T&Cs, where this act of imposing bet limits is revealed in full. Before this article turns into a complete pile-on, let's take a look at bet limits and payout limits in full so that you don't fall foul of them.
What Are Betting Limits?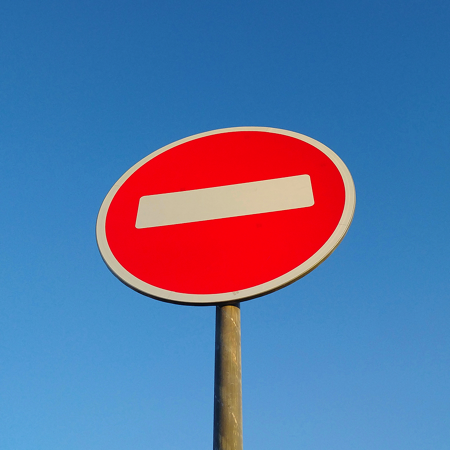 There is a nice, straightforward definition of a betting limit: this is the maximum amount a bookmaker will let you bet on a specific market or sport. The actual amount you are limited to will depend upon the market you are wagering on. For example, betting limits tend to be higher on the Premier League than they would be on the Ecuadorian Second Division. Why? Because a bookmaker will find it easier to cover their liabilities in a popular market like the Premier League, while their trading team are better able to model the big leagues than they are niche competitions, where specialist knowledge can see them taken on by punters.
To offer some context, the betting limit for the Premier League with one major bookmaker is £1 million, whereas their betting limit for volleyball is £100,000. That confirms that the more popular a sport/competition is, the higher the bet limits tend to be. Limits also tend to be lower for markets like managerial sackings/appointments, where it's possible that a punter with inside information will look to make that count financially.
As mentioned, this is not to be confused with having your account 'restricted', and bet limits imposed. It's a scenario that some people new to betting can't quite get their head around, but bookmakers are legally allowed to limit the amount you can wager if they consider you to be a financial burden – i.e. you regularly take money from them. If that sounds unfair that's because, well, it is. It's a practice that simply wouldn't be allowed in some sectors, but bookmakers get away with it due to the rules that they have in place – and which are protected in law, as several punters who have tried to have the restrictions lifted on their account have found to their cost.
What Are Payout Limits in Betting?
We know that the amount that you can actually bet can be limited, but did you know that the total you are paid out can be limited too? Yes, that's right, a bookmaker can impose a maximum ceiling that they will pay out on winning bets. You don't need to worry in the sense that, for 99.9% of punters, the limits in place will be more than ample anyway. But if you strike a winning accumulator of multiple legs, you may not actually win as much as you think you will – and yet again the bookies are covered by their T&Cs.
To add some meat to the bones, several of the largest bookmaking firms on UK soil have very similar payout limits on football bets that look something like this:
Major Football (Premier League, EFL, La Liga, Serie A, Champions League, etc.) – £2 million
Other Football Leagues (Belgian Jupiler League, Major League Soccer, etc.) – £500,000
It is worth noting too that these payout limits can vary from one payment method to the next. You'll get the maximum amounts outlined above if you opt for a debit card withdrawal or bank transfer, but if you use an e-wallet, such as PayPal or Skrill, the limits can be considerably lower – if you are a high roller or place speculative accas with potentially huge payouts, you really should familiarise yourself with your bookies' T&Cs.
Paying Out to the Lowest Limit of a Bet
Here is another point of consideration: you will be paid out to the lowest limit of a bet. For instance, imagine you placed an eleven-game accumulator bet: ten of your selections were Premier League games and the eleventh was a Major League Soccer contest. All legs land and you are ready to celebrate in style, but we've got some bad news for you: your maximum payout would be £500,000 rather than £2 million. Why? Because it only takes one leg of a acca to be at the lower payout limit in order for your entire bet to be affected.
So, the next time that you put a football accumulator together and mentally start spending your millions on fast cars and dream houses, remember that betting limits and payout limits could bring you back to earth with a rather nasty thud.
Is There a Way to Get Around Betting Limits?
If you are a high roller that will trouble the maximum limits imposed by a bookmaker, the best thing to do is contact the bookie's customer support team. There may be a facility that enables them to offer you higher limits, although these are typically reserved for their online casino loyalty players – there is no hard and fast rule on whether they will raise your limits (and particularly so in an age of affordability checks and social responsibility).
The other option is to instead bet on an exchange like the Betfair Exchange, where there is no middle-man monitoring your activity. As long as the market has the liquidity in place, you can – in theory at least – bet and win as much as you want to, although big spenders can expect a phone call or two from the firm's customer support staff in extreme cases.