While teams like Manchester City and Liverpool might spend their seasons battling it out in the title chase, there are a host of other top-flight teams who find themselves simply scrapping to keep their Premier League status. Unlike many American franchise sports, European football stands quite unique as it offers the ecstasy of promotion and the heartbreak of relegation for fans across the globe.
Although it might be the dream of every club side to be mixing it among the elite of their country, the rather drastic step up in class can tend to be too much for plenty of teams. However, in the case of some of the biggest clubs from across England in recent times, they have gained the reputation as a 'yo-yo' team. We have taken a look at what a yo-yo club is and some of the sides that have built their name on constantly climbing up and down the footballing pyramid.
What Is a Yo-Yo Club?
Having to watch your side go through the heartbreak of relegation following a difficult campaign, there is no worse pain for any football fan. However, while this might best be cured by a swift promotion back to the scene of their anguish, some supporters have almost become dull to this footballing roller coaster. Essentially, when a team is constantly promoted and relegated from one division to another season after season, many fans will bill them as a 'yo-yo club'.
For example, if a club constantly spent one season in the Premier League, followed by an immediate return to the Championship in what feels like a never-ending cycle, then they will undoubtedly pick up this tag. With the term yo-yo inspired by the iconic children's toy which goes up and down on a piece of string, we have dived into the teams who have really cemented their place in this category.
Who Are the All-Time Yo-Yo Record-Breakers?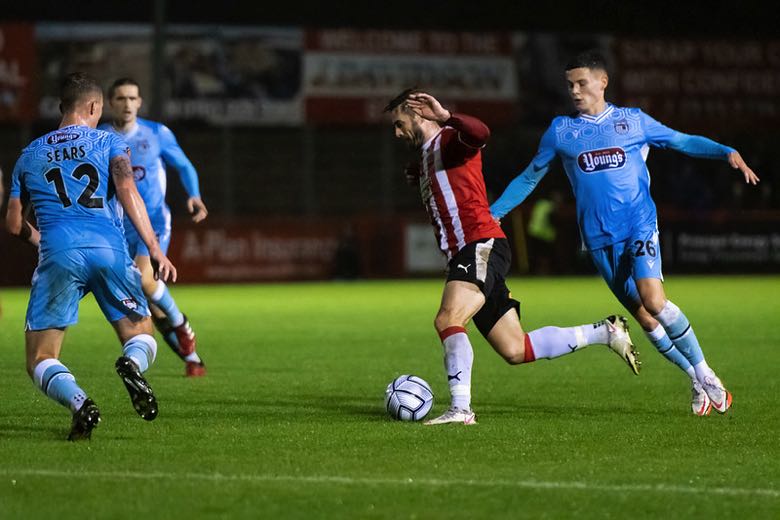 Although there might be a host of teams who would love to be known for their sense of stability, this is not the case for a number of English clubs who have almost cemented their spot as the ultimate yo-yo sides. While there might be a host of more recent cases, it is Grimsby Town that stands as the ultimate yo-yo club from across the land.
Grimsby Town FC
The Mariners have so far been at the heart of 32 separate promotions and relegations over their history that stems all the way back to 1878. However, in terms of the current Premier League crop that have endured the biggest roller coasters when it comes to promotions and relegations, many could be surprised to see that a certain Manchester City stands among the top of the billing.
While the defending English champions might have enjoyed a stellar rise since their blockbuster takeover in 2008, they were once known as a genuine yo-yo outfit. Climbing up and down the football pyramid in both directions on 21 different occasions – this is a tally that is only bettered by Leicester City (22) among the current Premier League teams.
Remarkably, their previous life as an ultimate yo-yo club was highlighted between 1996 and 2001 when they suffered either a promotion or a relegation in each of those six seasons. Listed below is a tally of the top English yo-yo sides that have suffered the most relegation and promotions among the professional ranks.
| Team | Promotions | Relegations | Overall Tally |
| --- | --- | --- | --- |
| Grimsby Town | 15 | 17 | 32 |
| Notts County | 12 | 18 | 30 |
| Cardiff City | 13 | 13 | 26 |
| Birmingham City | 12 | 12 | 24 |
| Bolton Wanderers | 10 | 13 | 23 |
| Leicester City | 11 | 11 | 22 |
| Manchester City | 11 | 10 | 21 |
| Millwall | 11 | 10 | 21 |
| Plymouth Argyle | 11 | 11 | 21 |
| West Bromwich Albion | 10 | 11 | 21 |
| Barnsley | 10 | 11 | 21 |
Norwich & West Brom – The Modern-Day Yo-Yo Specialists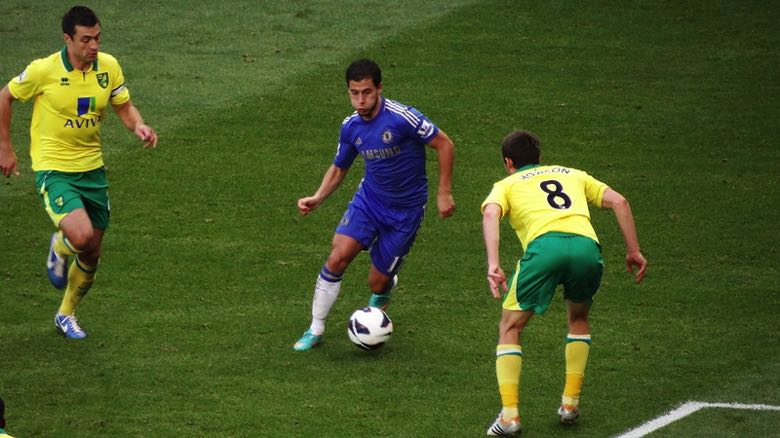 Although it might still be Grimsby who hold the record as England's most established yo-yo club, both Norwich and West Brom have undeniably taken over the baton in recent times. Watching the Canaries endure another Premier League nightmare last season as they once again suffered an immediate Championship return, Dean Smith's men have come under real scrutiny for their failure to find any stability among the elite.
Now suffering an immediate second-tier return in back-to-back Premier League campaigns, they also hold an unwanted record when it comes to their ability to fend off relegation. Once again lifting the wooden spoon in the 2021/22 season, the East Anglia outfit have now been relegated from England's top-flight on six separate occasions – a record they have recently taken from another yo-yo outfit, West Brom.
While the Baggies might not have managed to book an immediate Premier League return last season, that doesn't take away from the Midlands-based outfit's own reputation as a yo-yo club. Although they might have seen Norwich take the outright lead in demotions from the top-tier earlier in the year, West Brom have remarkably endured a staggering 21 promotions and relegations.
Spending many a year flip-flopping between England's top-tier divide, it is hard to argue that the Baggies do not deserve their place among the most recognisable yo-yo clubs in the country.
Parachute Payment
With the footballing world suffering a major economic hit over the past few years, the conversation regarding parachute payments has once again become a real talking point. Essentially, parachute payments are three separate financial payments that are paid via the Premier League for teams across England's top four leagues who are relegated from one division to another.
However, as demonstrated by both West Brom and Norwich over recent years, the additional financial muscle due to parachute payments is a huge advantage for teams in their bid to book an immediate promotion. With the designated payments valued by the Premier League's lucrative broadcasting rights, there is no doubt that there are still some positives for a side being relegated.
In fact, it was estimated that in the 2017/18 campaign the Premier League paid out £243 million in parachute payments – with that figure only divided among eight separate clubs. Likewise, with that £243 million fee compared against the £88 million TV revenue the EFL distributed to the other clubs among the 72 that season, there is a reason why many across the game are desperate to see some alterations to the parachute payments system.
Underlining a Huge Step up in Class
While the likes of Norwich and West Brom might have often proven that they're far too equipped for the Championship, it cannot be denied that these two clubs have underlined the huge gap between English football's two top flights. Failing to match the more established Premier League sides in both their finances and overall squad quality, it has become clearer and clearer that these yo-yo clubs are really struggling to break the mold.
Since the Premier League's birth in 1992, there have only been three occasions where all the Championship's promoted sides have managed to avoid an immediate return. These were in 2001/02, 2011/12, and most recently in the 2017-18 campaign were Newcastle, Brighton and Huddersfield all clung onto their top-tier status.