While European powerhouses, such as PSG and Manchester City, might have become accustomed to adding another trophy to their cabinet on a regular basis, the treble still remains the most coveted accomplishment.
With a treble-winning campaign cementing a club's status as one of the greatest teams from across the globe, there is a reason why a treble-winning campaign is so rare among Europe's elite. Knowing that a single slip-up in one tournament could cost a team their place in the history books, we have taken a look at what exactly a treble is and some of the record-breaking achievers.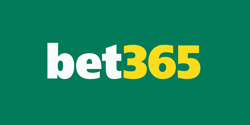 bet365 6 SCORES CHALLENGE
Predict scores to win up to £1,000,000!
We're giving you the chance to win up to £1,000,000 by predicting the scores of just six Soccer matches, every week at bet365! With the 6 Scores Challenge, all is not lost if you fall short on one or two results, we're also offering prizes for three, four and five correct results.
New and eligible customers only. Free to play. T&Cs apply. Registration required. #ad
What Is a Treble-Winning Campaign?
Essentially, a treble-winning campaign is classed as an occasion where one club side manages to win three trophies from different tournaments over a single season. These trio of trophies can come via a handful of different tournaments or Cups, whether this is on the domestic or European stage. With English football offering three major pieces of silverware that are up for grabs each season, these being the Premier League, FA Cup, and League Cup, it won't be a surprise that teams competing in European competitions hold a better chance of completing a treble-winning campaign.
Watching UEFA create the inaugural Europa Conference League in 2021/22, there are now three separate European titles up for grabs throughout a single season. This means that with club sides also competing in another tournament away from their domestic duties, they automatically hold a greater advantage of clinching another piece of silverware.
However, with teams normally having to win 75% of the tournaments that they compete in over a season if they're to be billed as treble-champions, this achievement is something that is still extremely rare. In fact, across each confederation in world football, just 21 men's clubs have achieved a continental or domestic treble-winning season – with the first recorded success coming back in 1967.
Who Have Won the Most Trebles in History?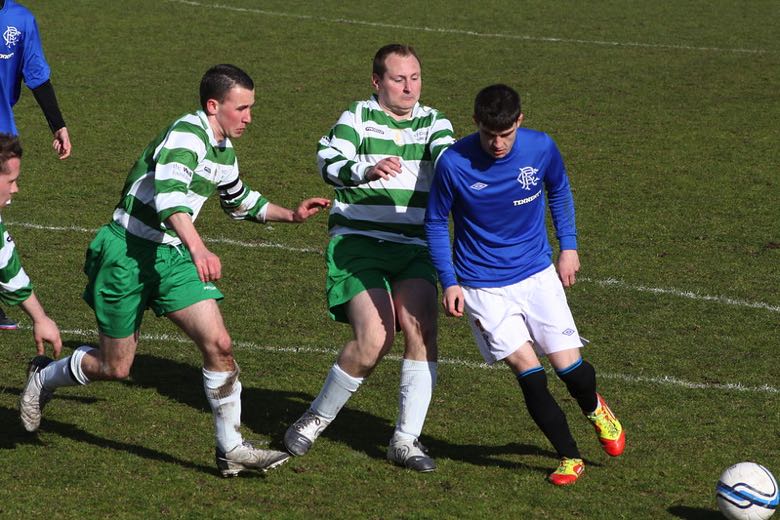 Rangers & Celtics
Although the first purely domestic treble-winning campaign might have been produced by Northern Irish side Linfield 100 years ago, it is Rangers and Celtic FC who stand as the joint record holders. Only continuing to underline their status as the giants of Scottish football over recent decades, the two bitter rivals have managed to claim seven domestic treble-winning successes over their iconic histories. In the 2019/20 season, for example, Celtic FC stormed their way to the Premiership, Scottish Cup, and Scottish League Cup titles.
PSG
With both Celtic and Rangers being crowned as domestic treble winners on seven separate occasions, the next closest is PSG, who have achieved such a feat four times over the past seven years.
Other Clubs
However, while the Old Firm might sit at the top of the pile when it comes to domestic sweeps over a single season, there are just a handful of clubs who can boast a treble-winning campaign that includes a European crown. On a list that includes a who's who of European heavyweights, there are just seven club sides from across the continent that have managed to achieve such a legacy.
With Celtic FC becoming the first side to be crowned treble-champions 45 years ago, it is a certain Bayern Munich that most recently added their name to the footballing elite. Edging past PSG in the Champions League Final thanks to a 1-0 victory in Portugal two years ago, the German superstars also claimed their second European treble-winning campaign in the space of just seven seasons. Listed below we have mapped out all seven of the club sides that have pulled off one of world sport's hardest accomplishments.
| Team | Country | Number of Domestic & European Trebles | Season | Trophies Won |
| --- | --- | --- | --- | --- |
| Bayern Munich | Germany | 2 | 2012/13, 2019/20 | Champions League, Bundesliga, DFB-Pokal |
| Barcelona | Spain | 2 | 2008/09, 2014/15 | Champions League, La Liga, Copa del Rey |
| Ajax | Netherlands | 1 | 1971/72 | European Cup Eredivisie, KNVB Cup |
| Celtic | Scotland | 1 | 1966/67 | European Cup, Scottish Football League, Scottish Cup |
| PSV Eindhoven | Netherlands | 1 | 1987/88 | European Cup, Eredivisie, KNVB Cup |
| Manchester United | England | 1 | 1998/99 | Champions League, Premier League, FA Cup |
| Inter Milan | Italy | 1 | 2009/10 | Champions League, Serie A, Coppa Italia |
What Is the Most Iconic Treble-Winning Campaign in European History?
Although it might have been Bayern Munich who most recently added themselves among the elite who can boast a European treble-winning season, it is one campaign in particular that stands out. Spending the late 1990s and early 2000s at the heart of an iconic battle with Arsenal, there is no doubt that Manchester United's heroics in 1999 stands as the most famous of all treble-winning campaigns.
While the English giants might have finished the year prior without a single piece of silverware to their name, Sir Alex Ferguson's side came roaring back with a season that is steeped in history. Managing to hold off the Gunners and reclaim their Premier League crown thanks to a one-point advantage, United also lifted that season's FA Cup title after a 2-0 victory against Newcastle at Wembley. However, while Ferguson's men might have snatched England's two most sort after prizes, it will be their Champions League Final showdown against Bayern that has written them into folklore.
Mounting a stunning last-gasp comeback in Catalonia as Teddy Sheringham and former boss Ole Gunnar Solskjaer bagged a pair of injury-time strikes, that remarkable affair at the Nou Camp in May 1999 is widely regarded to be one of the greatest games in European history. Although both fellow Premier League giants Chelsea and Liverpool have also lifted the Champions League trophy over recent years, the Red Devils are still the only English side to achieve the status as treble-winning champions.
Are Treble-Winning Seasons More Frequent in Women's Football?
While a treble-winning campaign might be something that remains extremely elusive in the men's game, this is not the case when you turn your attention to the budding world of women's football. Quickly gaining a host of new attention and skyrocketing in popularity, there is a string of elite women's sides who have made it almost the norm that they will lift three pieces of silverware over a season.
Lyon
With French outfit, Lyon, only underlining their status as the greatest women's club side from across the globe, Les Fenottes have already been crowned treble-champions on five separate occasions. They are not, however, the only women's side who have managed to make history in this department.
Barcelona
Becoming the latest side to write their name in the record books last year, Barcelona made wrote their own chapter as they stormed their way to the Primera Division, Copa de la Reina, and UEFA Women's Champions League titles. While there might be just seven men's teams from across the continent that can boast a European and domestic treble, there have been seven separate occasions in the women's game over the past decade where a treble-winning team has been crowned.
| Team | Country | Number of Domestic & European Trebles | Season | Trophies Won |
| --- | --- | --- | --- | --- |
| Lyon | France | 5 | 2011/12, 2015/16, 2016/17, 2018/19, 2019/20 | Champions League, Division 1 Féminine, Coupe de France féminine |
| FFC Frankfurt | Germany | 2 | 2001/02, 2007/08 | UEFA Women's Cup, Frauen-Bundesliga, DFB-Pokal Frauen |
| Arsenal | England | 1 | 2006/07 | UEFA Women's Cup, Premier League, FA Cup |
| VFL Wolfsburg | Germany | 1 | 2012/13 | UEFA Women's Cup, Frauen-Bundesliga, DFB-Pokal Frauen |
| Barcelona | Spain | 1 | 2020/21 | Champions League, Copa de la Reina, Primera Division |