Of all the 'crimes' and misdeeds that take place on the football pitch, obstruction is one of the less heinous. It's often considered to be a tactical foul: a way of preventing an opponent making progress or even getting possession of the ball at all. So, what is obstruction in football, and what are the punishments for those seeking to block the efforts of their opposition in this way?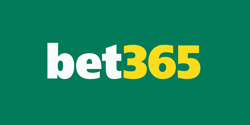 bet365 6 SCORES CHALLENGE
Predict scores to win up to £1,000,000!
We're giving you the chance to win up to £1,000,000 by predicting the scores of just six Soccer matches, every week at bet365! With the 6 Scores Challenge, all is not lost if you fall short on one or two results, we're also offering prizes for three, four and five correct results.
New and eligible customers only. Free to play. T&Cs apply. Registration required. #ad
Impeding Progress
When there's physical contact between two rival players that sends one crashing to the ground, a direct free kick is given when the tackle is considered 'illegal' by the referee – the offender can also be booked or, in the most extreme cases, sent off for their infringement. Obstruction, on the other hand, is an offence where there is little or even zero contact between the two players. The obstructer will use their body to shield the ball from their opponent, usually as a tactic to eat up valuable seconds if their team is leading as the game ticks towards full time.
Another form of obstruction, although much rarer, sees a player acting as a human shield for a teammate in possession, preventing the opposition from dispossessing them. The rule of obstruction basically stops players from acting as 'guards' as a colleague dribbles the ball unchecked towards their opponent's goal. Under their Law 12.2 of offences that lead to an indirect free kick, the International Football Association Board loosely term obstruction under the following definition: 'Impedes the progress of an opponent without any contact being made.'
They offer a more thorough explanation that includes key definitions of 'moving into an opponent's path' in a bid to 'obstruct, block, slow down or force a change of direction' from their opponent. IFAB also identify obstruction as occurring when the ball is 'not within playing distance' of any of the players involved.
The key distinction is that every player has a 'right to their position on the field of play' – meaning that obstruction can only occur when an individual has gone out of their natural path in a bid to foil an opponent. Conversely, if a player is using their body to shield a ball that is within playing distance, a referee may not deem that to be obstruction if the individual doesn't use their arms or other body part to illegally hold off their challenging opponent.
Can a Player Be Booked for Obstruction?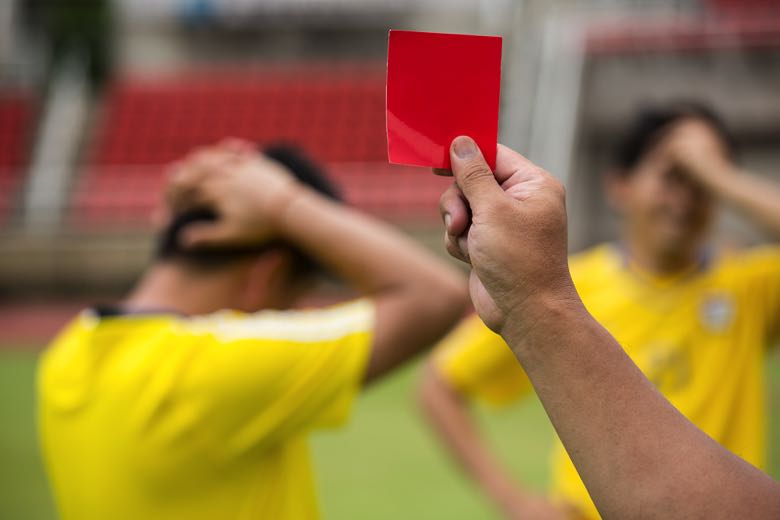 Even though it's used as a deliberate ploy to gain an advantage on an opponent, it's highly unlikely a player will be booked for deliberately blocking a rival in this way. IFAB have published a full set of reasons why a player might be cautioned, of which there are well over a dozen. However, impeding the progress of an opponent does not feature on the list. The only punishment is an indirect free kick – so a player on the receiving end of obstruction doesn't even get the reward of being able to shoot directly into their opponent's goal either.
Obstruction vs Holding the Ball in the Corner
It is a tactic as old as football itself: running down the clock, when your team is winning, by holding the ball up in the corner of the pitch. Not only does this waste valuable seconds – or minutes, in this example from Israeli side, Maccabi Haifa, it also keeps the ball as far away from the winning team's goal as possible.
But there's a very fine line between obstruction and holding the ball up in the corner, which usually involves an attacking player simply using their physicality to prevent an opponent from getting close to it. Strangely, match officials rarely blow their whistle for obstruction in these scenarios, and so seconds tick by as the defending team try desperately to get the ball out of the corner – by fair means or foul.
It is interesting to note that a player can be booked for time wasting, which is effectively what an individual holding the ball up in the corner of the pitch is doing. Given that this is one of the biggest frustrations of fans and TV viewers watching the game, you do wonder if the rules will be tweaked one day so that this subtle and legal form of obstruction is outlawed. Back in 1992, the backpass rule was introduced that prevented teams from simply wasting time by passing the ball back and forth to the goalkeeper, who back then was able to handle a pass directly from a teammate. If IFAB have acted to outlaw that form of time wasting, how long before the corner-based obstruction is added to the list?