When youngsters grow up kicking a ball around the school playground and emulating their favourite stars, it's very rare that they want to ape the performances of a tidy full back or no nonsense defensive midfielder. No, most want to be scoring goals and claiming the glory – that's where the true fun in football lies….until we start to get older and realise that perhaps being a tidy full back or no nonsense defensive midfielder is more relevant to our skillset.
The ultimate honour in football? Surely that's scoring a hat-trick in a World Cup final – only the legendary Geoff Hurst and Kylian Mbappe have ever achieved that particular feat. A hat-trick, of course, is when a player scores three goals in a game – the perfect hat-trick being a goal scored each with the right foot, left foot and a header. And, did you know that there's a term used to describe when a player scores two goals in a game? That's known as a brace. But what about when an individual nets four, five, six or even seven goals in a game? And, how often does that actually happen?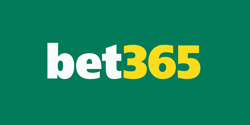 bet365 6 SCORES CHALLENGE
Predict scores to win up to £1,000,000!
We're giving you the chance to win up to £1,000,000 by predicting the scores of just six Soccer matches, every week at bet365! With the 6 Scores Challenge, all is not lost if you fall short on one or two results, we're also offering prizes for three, four and five correct results.
New and eligible customers only. Free to play. T&Cs apply. Registration required. #ad
What Is the Name for Scoring Four Goals in a Football Match?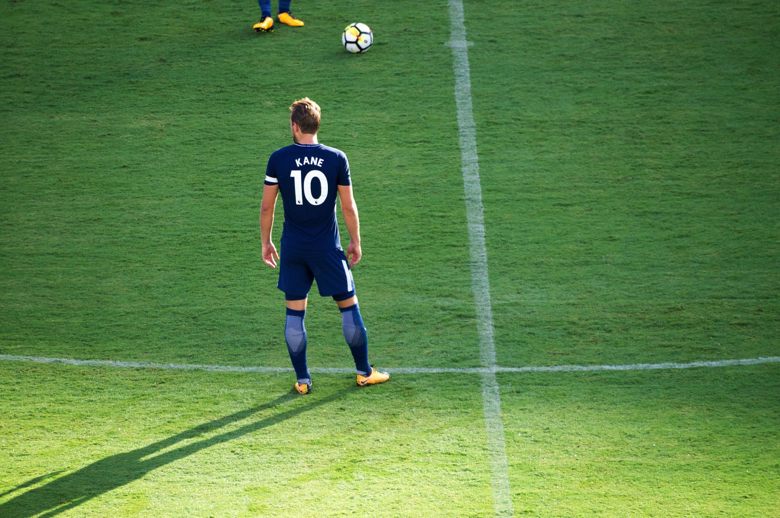 While brace and hat-trick are frequently-used phrases in football lexicon that even the most casual of fans knows, the terms for four or more tend to be rather obscure. But now you know: if a player scores four goals in a game of football, it is known as a 'haul'.
Even though it's a remarkable feat, you'd be amazed by how many players have scored four times in a single game at the elite level. Some 28 have blitzed a haul in the Premier League era – including Harry Kane, Mo Salah and Kevin de Bruyne, while fact fans will rejoice in the symmetry of four players scoring four goals in a Premier League game more than once (Frank Lampard, Michael Owen, Robbie Fowler and Ole Gunnar Solskjaer).
Nearly 50 different players have scored four times during a Champions League/European Cup game – Robert Lewandowski the only goal-grabber to have done so twice during the Champions League era, while on the biggest stage of them, the World Cup, a handful of players have also bagged a haul:
| Player | For | Against | When |
| --- | --- | --- | --- |
| Ernst Willimowski | Poland | Brazil | 1938 |
| Ademir | Brazil | Sweden | 1950 |
| Sandor Kocsis | Hungary | Germany | 1954 |
| Just Fontaine | France | Germany | 1958 |
| Eusebio | Portugal | North Korea | 1966 |
| Butragueno | Spain | Denmark | 1986 |
What Is the Name for Scoring Five Goals in a Football Match?
When a player scores five goals in a game, it is referred to in different ways across the world. In English-speaking countries, you will typically see the words 'glut' or 'nap hand' used to describe five goals being netted, in France they go for 'quintuple' and in Spain you may even hear the phrase 'repoker' used.
Scoring five goals in a game at the top level is some achievement, but it does happen from time to time. Fans of numerical tidiness will be delighted to learn that five different players have scored five goals in a Premier League game – Alan Shearer, Andy Cole, Dimitar Berbatov, Jermain Defoe and Sergio Aguero.
One of Lionel Messi's many amazing achievements in the beautiful game is to have scored five goals in a Champions League match – as have Erling Haaland and Luiz Adriano, while in the World Cup only one man has notched a nap hand: Oleg Salenko for Russia against Cameroon in 1994.
What Is the Name for Scoring Six Goals in a Football Match?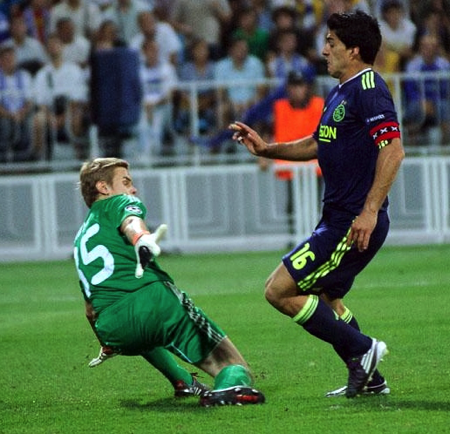 Rare to say the least, there are instances in professional football of a player scoring six times in a game. And, it perhaps won't come as a shock to learn that this is known as a 'double hat-trick' – three goals multiplied by two, for those who haven't got their thinking caps on. You won't find any examples of a double hat-trick in a World Cup or Champions League game, nor has the big six been scored in a Premier League era contest.
However the old First Division, the precursor to the Premier League, did see a double hat-trick bagged on four occasions: two of them for West Ham (the incomparable Geoff Hurst and Vic Watson), plus Arthur Chandler's effort for Leicester City in a 10-0 win over Portsmouth and Louis Page's goal-glut for Burnley against Birmingham. Luis Suarez, not content with blasting a four-goal haul for Liverpool, also completed a double hat-trick for Ajax against minnows WHC Wezep in the Dutch Cup.
What Is the Name for Scoring Seven Goals in a Football Match?
What happens when you combine a hat-trick (three goals) with a haul (four goals)? You get seven goals, otherwise known as a 'haul-trick'. It goes without saying that instances of a player scoring seven in a professional game are rarer than hen's teeth, although Ted Drake did once score all seven goals for Arsenal in a 7-1 romp against Aston Villa back in 1935.
Laszlo Kubala hammered a haul-trick for Barcelona against Sporting Gijon in 1952, while in the more contemporary era Afonso Alves scored seven for Heerenveen against Heracles in a Dutch Eredivisie game in 2007.
What Is the Name for Scoring Eight Goals in a Football Match?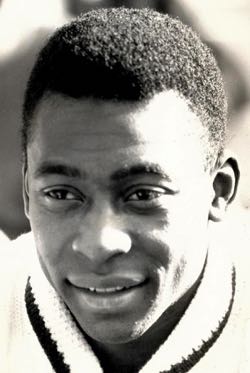 Unofficially, in the sense that it is has barely ever been uttered, eight goals in a game is known as a 'snowman' – a phrase probably borrowed from golf, where scoring eight on a hole is given the same wintery moniker. Finding a list of players to have score eight times in a professional game is as rare as snow in summer, although there are a couple of examples of the extraordinary feat.
The great Pelé built a snowman for Santos against Botafago in an 11-0 win in a Brazilian league game in 1964, while Jimmy McGrory did likewise for Celtic against Dunfermline in 1928 and Michael Olunga also scored eight for Kashiwa Reysol in a Japanese J2-League contest in 2019.