When you walk into your local shop to buy a pint of milk, you pay the price with cash or a tap of your contactless card. When it comes to buying players in football, the buying and selling clubs agree on a price, but the process of actually paying for the individual in question is rather more nuanced. Put it this way: it's very rare that the money changes hand immediately after the transfer has been agreed. The slightly quizzical 'amortisation' is a common reason.
Spreading the Cost
When Chelsea forked out £106.8 million for Benfica ace, Enzo Fernandez, in January, they didn't write a cheque or make a bank transfer to the Portuguese side. Instead, they agreed to pay an annual amortisation rate spread across the span of the Argentine midfielder's contract, which is a whopping eight-and-a-half years. So, Chelsea pay Benfica an annual amortisation of around £12.5 million.
Now, we know what you're thinking: couldn't this system be abused by clubs handing out massively long contracts to keep their transfer spending down? The answer is yes and no. But that's how transfers are paid for these days, with the total amortisation of all transfers added to a club's accounts – these annual outgoings also form part of the relevant competition's own financial fair play calculations. That's essentially amortisation in football in a nutshell, but now it's time to get creative in our accounting.
Are Clubs Allowed to Do This?
Yes, they are, although UEFA have moved to change the rules on amortisation – although they've let the door ajar, rather than slamming it shut. But amortisation is actually a recognised accounting technique deployed by many types of businesses. It even has its own legal framework: in the UK and Ireland, amortisation must be carried out to FRS 102 – The Financial Reporting Standard. Clubs attempting to get clever by accounting overseas would also be held to common amortisation standards: the International Accounting Standard 38 – Intangible Assets.
Football Amortisation: The Chelsea Way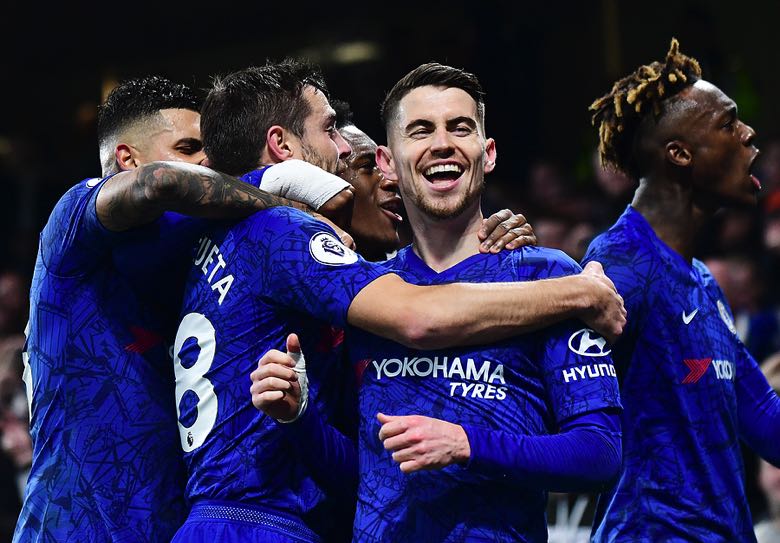 When you're a big club going through an extensive overhaul of your playing squad, how can you bring in plenty of expensive new players while still satisfying financial fair play requirements? Easy: you hand your new signings gigantically long contracts to get creative with your amortisation.
In January 2023, Chelsea signed seven new players on permanent deals for a total outlay of £280 million – that would have seen them fail FFP requirements by some considerable margin. Now take a look at the contracts handed out to that magnificent seven:
Enzo Fernandes – Eight years
Mykhalo Mudryk – Eight years
Benoit Badiashile – Seven years
Noni Madueke – Seven years
Malo Gusto – Seven years
Andrey Santos – Seven years
David Datro Fofana – Six years
Now here comes the fun part. Rather than contributing the full £280 million to financial fair play calculations, Chelsea instead report the amortised rate per year: in this case, when spreading the transfer fees of the seven players named above across the length of their contracts, comes to around £37 million. Clever accounting at its finest!
It should be said that Chelsea aren't the only ones to have gamed the system in this way, but it was their prolific purse-strings that directly led to UEFA reviewing financial fair play rules moving forwards.
Changing the Rules
Having got wind of what Chelsea were up to, UEFA realised that their FFP rules were being massaged somewhat. So they moved to close down the 'Chelsea loophole', to give it an unofficial title. As of the 2023/24 season, the maximum length of contract that a transfer fee can be amortised over is five years.
"If other clubs start doing the same with eight-year contracts it will be a mess, so we need to protect them," a UEFA spokesperson revealed. "This is simply shifting a problem to the future.
Either a club can get stuck with a player on a high salary that they cannot sell, or if they sell him after three or four years they will not realise much profit because a lot of his transfer fee has not been amortised.
The new rules won't be backdated, so Chelsea won't come a-cropper for their past spending, but as of the summer of 2023, this creative football accounting act will be – while not eliminated for good – less of a scourge of the modern game.
Amortisation in the Long Run
Here's an interesting question: if a club signs a player on a five-year deal and they go on to get injured or lose their form, what happens next? In theory, the club won't be able to sell that player for more money than they brought them for. So, a reduced transfer fee will be recouped – but with amortisation costs having to be paid off, it's possible that a club could barely break even on a signing or even find themselves in a position of negative equity.
But maybe there is still a workaround available; albeit one that's counterintuitive. If a club agrees a contract extension with a player, the amortisation cost then gets spread across more years – bringing down the annual cost. Bizarrely, rather than cutting their losses on a player that has lost their mojo, a club may instead offer them a contract renewal in order to barter down their annual amortisation fee.
This would be a way for clubs to pass their FFP checks, and while it would leave them with 'dead assets', i.e. unwanted players rotting away in the reserves, it might just be financially smart for them to go down that route.