When you buy a new commodity like a car, you will agree a price with the seller (or accept their price on the forecourt) and sit down to discuss how you will pay for it. Some buyers will be able to pay for their new vehicle outright, whereas others will use payment plans like hire purchase in order to drive away that day even when they don't have the money right now.
This is an interesting way to think about how football transfer deals work. Some clubs are cash-rich and able to simply transfer the agreed sum from their bank to the selling club's when acquiring a new player. But it's not impossible for clubs without the money to hand to buy players, as we will learn later in this article.
When you purchase a shiny new motor from a garage or sales firm, they take all of the money. Sure, they may pay a commission to a sales agent if they aren't salaried, but that's up to the company to decide – in many cases, all of the cash paid will end up in their bank. That's where the similarity to football transfers ends, because here there tends to be a few different parties with their hands in the till….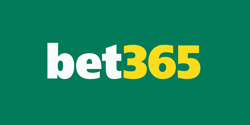 bet365 6 SCORES CHALLENGE
Predict scores to win up to £1,000,000!
We're giving you the chance to win up to £1,000,000 by predicting the scores of just six Soccer matches, every week at bet365! With the 6 Scores Challenge, all is not lost if you fall short on one or two results, we're also offering prizes for three, four and five correct results.
New and eligible customers only. Free to play. T&Cs apply. Registration required. #ad
Who Gets the Money from a Transfer Deal?
When a transfer fee is agreed, it is diced and sliced like a Pukka pie – with the selling club eating up the largest share. Believe it or not, even when the sum runs into the millions this is still sent via bank transfer – the administrator of the selling club will use FIFA's Transfer Matching System to complete the transaction.
There are other payments to be taken out of the transfer fee – some of which are mandated, others which are unique to each deal. When the player sold is aged 22 or younger, the selling club will forward 5% of the fee split between all of the clubs that the individual played for between the age of 12 and 21. This is known as 'training compensation', or more commonly referred to as a solidarity payment.
Sell-On Clause
A sell-on clause will be paid out as part of the transfer fee where relevant. Imagine Team A sells a player to Team B, and as part of that deal Team A demands a 10% sell-on clause. In a couple of years, when Team B sells the same player to Team C, 10% of the agreed fee will be paid to Team A.
Raheem Sterling left QPR for Liverpool in 2010, with the Rs implementing a 20% sell-on clause as part of the package. When the Reds later sold the England ace to Manchester City, QPR secured a payment of nearly £8 million.
Football Agents
Then we come to football agents, those much-maligned individuals that take a hefty slice of the pie. At one time it wasn't uncommon for an agent to score up to 20% of the transfer fee, but new FIFA rules have introduced caps that limits how much an agent can earn from a deal to a maximum of 10%.
Happily for them, the new rules didn't come into force until 2022, and so Neymar's collective of agents and advisors – who include his father – managed to trouser £33.5 million between them when the Brazilian joined PSG in 2017. Nice 'work' if you can get it.
Add-Ons
Add-ons, such as payments made when the buying team wins a specified competition, are part of the transfer negotiations process but they aren't paid as part of the fee – indeed, some add-ons are never paid at all if the term isn't satisfied. A common example is a fee paid when the player wins their first international cap.
Where Does the Money for Football Transfers Come From?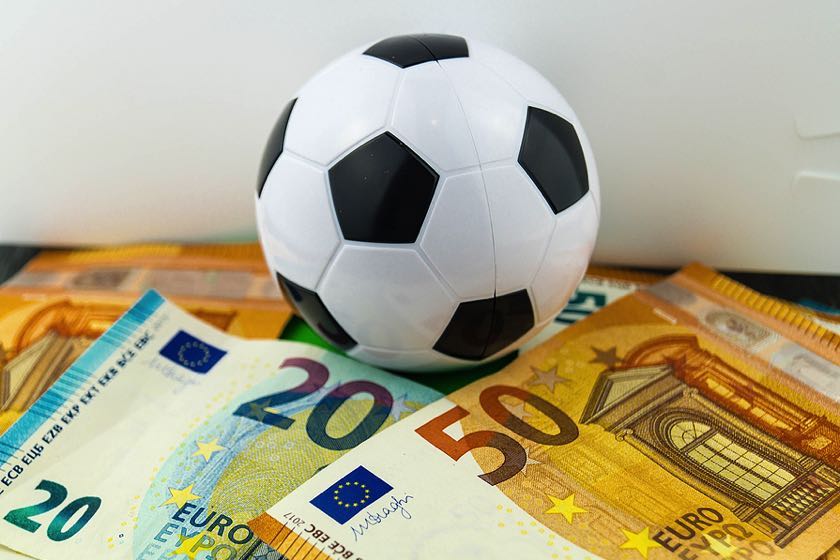 Football is big business and growing too. A study by Deloitte ranked the most valuable clubs in the world in 2022, and combined they raked in revenues of some £8 billion in the 2021/22 season alone. There is, evidently, a lot of money sloshing about in football, and with annual revenues increasing year-on-year that trend shows no sign of slowing down. Although, as we'll discover later in this article, not all is quite as it seems.
Selling players isn't the most lucrative revenue stream for many clubs, with sponsorship, broadcast media rights, shirt sales and season ticket sales all feeding into a pot we can name 'commercial gains' – these are by far and away the most important income for a top-tier football club.
Money Recouped by Selling Players
But money can be recouped by selling players, and so each of these different pools of cash can be brought together to finance that particular transfer window's shopping spree. It also helps that some football club owners are happy to dip into their own reserves to pay for new players, and many don't even mind running their 'business' at a loss – many owners, particularly those from overseas, own domestic clubs as vanity projects, or to boost their other commercial interests.
Where does the money for football club transfers come from? For the likes of PSG, Manchester City and Newcastle United, it comes from their state-funded owners based in the cash-rich Middle East. For other clubs, reinvesting commercial gains and player sales is the smartest way to freshen up a playing squad.
Many Football Teams in Debt
Of course, the elephant in the room is that many football clubs – a surprisingly high majority, actually – are in debt. So, if they don't actually have any money, how do they afford to complete multi-million pound transfer deals? The reason is that the debt is guaranteed against future TV revenue, sponsorship deals and the like, and so clubs are able to spend money today that they will have, in theory, tomorrow. This is one of the reasons that parachute payments were brought in to protect those relegated from the Premier League that see their income disrupted to some tune.
Without this general acceptance of debt being something that doesn't need to be worried about – even top-level financial institutions are handing loans to cash-strapped clubs secured against future revenue – football's in-house economics would tumble like a house of cards. But this is a sport that is a law unto itself.
What Is Debt Financing in Football?
Team A wants to sign a new striker. Team A doesn't have any money. But they will have in the future when they get paid their next batch of TV rights. They set up a meeting with a bank, who are very amenable to their needs and write them a cheque for however many millions the player in question is worth. In return, the financier secures a very agreeable rate of interest on the loan. This is debt financing, or 'future funding', in action.
It's a system that has worked for many years in football, and clubs like Barcelona have benefitted hugely from the general understanding that debt financing is an acceptable way of conducting business. But what happens when the bargaining chip, such as future TV rights payments, are taken away from the club (in the event of relegation)? This is the slippery slope that some clubs find themselves on.
While the average Joe or Jane may struggle to secure a bank loan, football clubs, such as Manchester City or Real Madrid – mammoth commercial entities – have no such problems regardless of the state of their real terms finances. In theory, debt financing is outlawed. Premier League clubs must have consent before they can use future revenues as securities against loans, while UEFA's old Financial Fair Play rules dictate that clubs should operate within their current means.
The reality is that neither of these organisations are fit for purpose when it comes to maintaining the financial status quo, and they couldn't give a hoot about fair play or competitiveness either.