Parachute payments in football seem like a term that everyone has heard of, but nobody really knows what they actually are. In this guide to parachute payments, we will go over what they are, who gets them, how much a club could receive and why.
What Are Parachute Payments?
We need to head back to the 2006/07 season in the Premier League to see the first parachute payment introduced to the top-flight of English football. The payment would see a side that was relegated receiving a sum that amounted to half of the money a club in the Premier League would get from TV deals.
The idea behind a parachute payment was to ensure that if a team was relegated from the top league, they would be less likely to go into administration following relegation. The reason behind this was that clubs are more likely to splash the cash on transfers and player wagers in order to try to secure their place in England's top league.
Alongside this, the Premier League paid each Championship club £1 million to help to ensure that the sides that remained in the Championship were not left at a disadvantage by the three relegated teams receiving these parachute payments. Since then, the amount that clubs receive as a parachute payment or the amount a remaining Championship club would get have changed. It is worth bearing in mind that parachute payments are currently unique to the English game.
It is also worth knowing that parachute payments were overhauled in 2016/17, seeing them go from payments spread over four years to being spread over three years, or two years in the case of a side that had only spent one season in England's top league.
How Was TV Money Split before the Premier League?
The Premier League came into being in 1992, and it saw major changes across the landscape of both English and world football. Before the Premier League, the money generated from TV was split between the top four divisions in England, with First Division clubs receiving 50% of this money.
The Second Division would receive 25%, while the Third and Fourth Divisions would receive 12.5% each. It would take until 2006 for the Premier League to share broadcasting revenue with the English Football League aside from around £4 million for youth development and taking part in the EFL Cup.
How Are Premier League Broadcasting Rights Shared?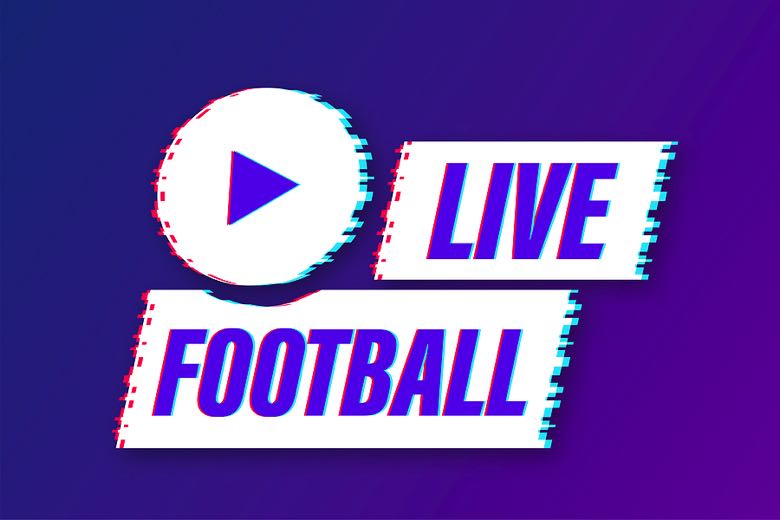 As we have found out from the above, Premier League broadcasting rights are incredibly important as they provide a huge amount of funding for the teams. The broadcasting rights for the Premier League are split into three sections. The first and biggest is the 50% that is shared equally between each of the 20 clubs in the league.
Second, there is a 25% share which is split depending on how often a team's matches are shown in the UK. This is known as a facility fee, and basically means the Top Six will usually have a larger share of this as their games are usually shown on TV more often.
The final 25% is awarded through merit payments, with this determined by where a side finishes in the league table at the end of each campaign. Simply put, the higher up the table a team finishes, the more they will get. Income from overseas broadcasting is, at the time of writing, split evenly between the Premier League teams.
What Are Clubs Paid in Parachute Payments?
This has been changing in recent years, with the amounts increasing year on year. The biggest payment will be in the first year after a team is relegated, with the payments shrinking with each year that passes up to three years.
55% of the equally shared broadcasting rights each Premier League club can receive is awarded in the first year. This drops to 45% in the second year, and if the club was in the Premier League for more than a season before they were relegated, then they will receive one final instalment of 20% in the third year. This means that yo-yo teams like Norwich or Fulham would only receive two payments if they continued their trend of gaining promotion to the Premier League before immediately being relegated.
The current system was introduced in the 2015/16 season, with the previous iteration seeing a similar structure that was spread over a total of four years. If a side regains their Premier League place during the period they should be receiving parachute payments, then those payments stop.
How Much Can Clubs Receive in Parachute Payments?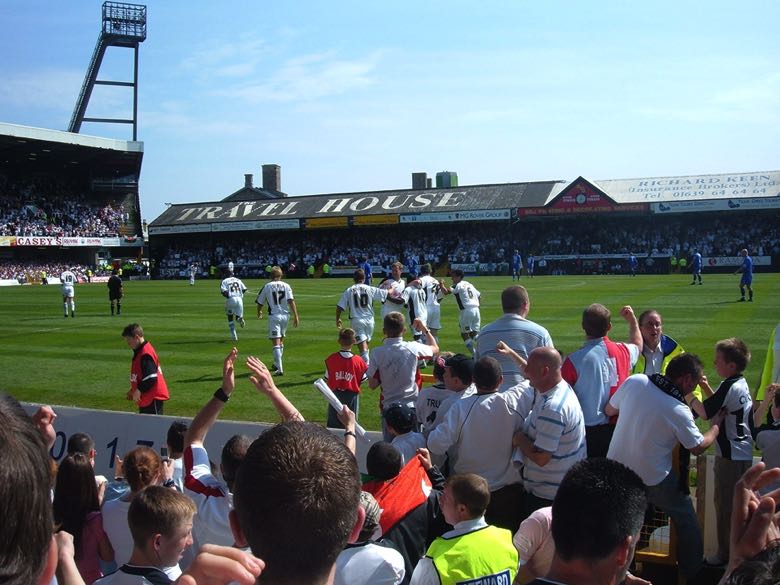 This depends on the amount they would have received from the shared broadcasting rights. This basically means that as money has been pumped into the Premier League and popularity has increased, so have the potential parachute payments on offer to sides. Below, we have included a table that shows how much some of the former-Premier League sides have received:
| Team | Year of Relegation | 2016/17 (million) | 2017/18 (million) | 2018/19 (million) | 2019/20 (million)(estimated) | Total (million) |
| --- | --- | --- | --- | --- | --- | --- |
| Newcastle United | 2015/16 | £40.9 | £0 (Promoted) | | | £40.9 |
| Aston Villa | 2015/16 | £40.9 | £34.0 | £15.5 | | £90.4 |
| Norwich | 2015/16 | £40.9 | £34.0 | £0 | | £74.9 |
| Sunderland | 2016/17 | | £41.6 | £34.9 | £15.5 | £92 |
| Middlesbrough | 2016/17 | | £41.6 | £34.9 | £0 | £76.5 |
| Swansea City | 2017/18 | | | £42.6 | £34.9 | £77.5 |
| Stoke City | 2017/18 | | | £42.6 | £34.9 | £77.5 |
| West Brom | 2017/18 | | | £42.6 | £34.9 | £77.5 |
From the above table, you can see that parachute payments have been on the increase in recent years. Aston Villa received £40.9 million in the 2016/17 season after being relegated at the end of the 2015/16 campaign. Following this, they received a further £34 million in the second year and £15.5 million in the third year for a total of £90.4 million over those three years.
However, Sunderland were relegated in the 2016/17 season, they were awarded £41.6 million in the first year (£700,000 more than Villa the year before), £34.9 million in the second year (£900,000 more than Villa) and £15.5 million in the third year (the same as Villa). The grand total for Sunderland was £92 million, £1.6 million more than Villa were given. The amount that is being awarded as parachute payments is steadily rising with each year.
Solidarity Payments
Solidarity payments is a sum awarded to Championship, League One and League Two sides who are not eligible to receive parachute payments. Some maintain that solidarity payments are not nearly enough considering the amount that the three Premier League sides will be given in the subsequent years following relegation. Despite this debate, the amount has not changed all that much, with this amount calculated as a percentage of the third parachute payment (currently sitting at 20% of the equally shared broadcasting rights).
With each step down in the league structure you go, this amount decreases, with 30% in the Championship, 4.5% in League One and 3% in League Two. This is likely because a team that drops down from the Premier League will go into the Championship, meaning these sides and their parachute payments will most likely have the biggest impact on teams in England's second league.
In the 2018/19 season, clubs in the Championship received £4.65 million each. Teams in League One received around £700,000, while clubs in League Two were awarded £470,000. As you can see, the solidarity payments embark upon a steep drop with each step down the league system.
Do Other English Leagues Provide Parachute Payments?
Yes, the Championship, League One and League Two all provide some form of parachute payments to the sides that are relegated. The Championship will provide teams that are relegated from England's second league with 11.1% of the Basic Award payment that is given to Championship club for a single season.
League One provides clubs that are relegated from England's third league with 12.6% of the Basic Award to League One sides for a single season. League Two provides 100% of the Basic Award for the first year following relegation and 50% in the second year.
Are Parachute Payments a Good Idea?
For the clubs that are at risk of relegation or are relegated, yes. Those sides will have likely bought players when they were promoted to try to swell their ranks as they look to preserve their place in England's top league. After all, remaining in the richest league in the world is huge reward and many sides will look to gamble by perhaps buying beyond their means in the hope it will see them maintain their place in England's top league.
While it is not particularly wise to protect sides that are not frugal, no fan, player or owner will want to see a side go into administration, with the pain this causes for all involved something that everyone will want to avoid. This is why the parachute payments can be lifesaving with regard to a club. If transfer sums and players wages have gotten too high, these payments can help to alleviate some of the financial hardship a club might come under.
However, the controversy around parachute payment arises from the sides in the Championship and below. After all, we have already seen that a team like Sunderland, who did not rise back into the Premier League, were given an estimated grand total of £92 million across 2017-2020. Meanwhile, the teams in the Championship receive around £4.65 million as of 2018/19, meaning that if this figure stayed the same, they would have received around £13.95 million, some £78.05 million less than Sunderland.
Of course, in the case of Sunderland, the parachute payments did not help, with the club suffering back-to-back relegations as the side have floundered since dropping from England's top league. However, teams in the second, third and fourth league will cite that the competitive balance of the competition is harmed by clubs coming down with big parachute payments, with solidarity payments nowhere near as big as the parachute payments.