While professional footballers in the modern era might be widely regarded to be global superstars, that doesn't mean they are exempt from punishment. Along with the likes of VAR coming in and really adding more scrutiny to a player's behaviour on the pitch, any given star can be handed a string of costly sanctions.
With players from across Europe's elite divisions seen to be the shining examples to young fans across the globe, professionalism and a strict work ethic are essential in making it at the top level. While the majority of professional players might go through an entire career without having their temperament questioned, some have found themselves at the heart of a controversy. We have taken a look at what punishments can be handed down to a player and some of the strongest sanctions that have been dished out by either their club or a governing body.
Fines
With the average professional footballer among the top divisions earning millions of pounds each season, a fine tends to be the most common way that a player is punished for their behaviour. While clubs themselves are free to fine one of their players if they believe they have acted inappropriately, each countries designated governing body are also able to hand down financial sanctions.
Altercations
A player can be handed a financial penalty by their governing body for one of several reasons that can vary from a physical altercation all the way through to bringing the game into disrepute. For example, in December 2021 England international Jude Bellingham was fined €40,000 euros (£34,000) by the German Football Association after questioning the appointment of referee Felix Zwayer for Borussia Dortmund's Bundesliga match against Bayern Munich.
Unacceptable Incident
Likewise, while it might be common for a governing body to hand out their own fines for an incident that they deemed to have been unacceptable, a player's club can also hand out huge financial sanctions on their own star. In what was a record-breaking case in 2011, ex-Manchester City striker, Carlos Tevez, was fined in the region of £1.5 million by the Sky Blues after going AWOL from the Premier League outfit in order to push for a move away.
Refusing to play in a Champions League fixture against Bayern Munich, Tevez was found to have breached his contract and was fined six weeks' wages. It was reported at the time that the 76-cap Argentina international was on a deal worth £250,000-per-week.
Most Stringent Financial Punishments
Listed below, we have taken a look at some of the most stringent financial punishments that have either been handed down by an English club or the Football Association (FA).
| Player | Club or Governing Body That Issued Fine | Amount Fined |
| --- | --- | --- |
| Carlos Tevez | Manchester City | £1.5 million* |
| Harry Kane | Tottenham Hotspur | £400,000* |
| Mario Balotelli | Manchester City | £340,000* |
| Romelu Lukaku | Chelsea | £325,000* |
| John Terry | FA | £220,000 |
| Roy Keane | FA | £150,000 |
*Estimated on weekly wage
Suspensions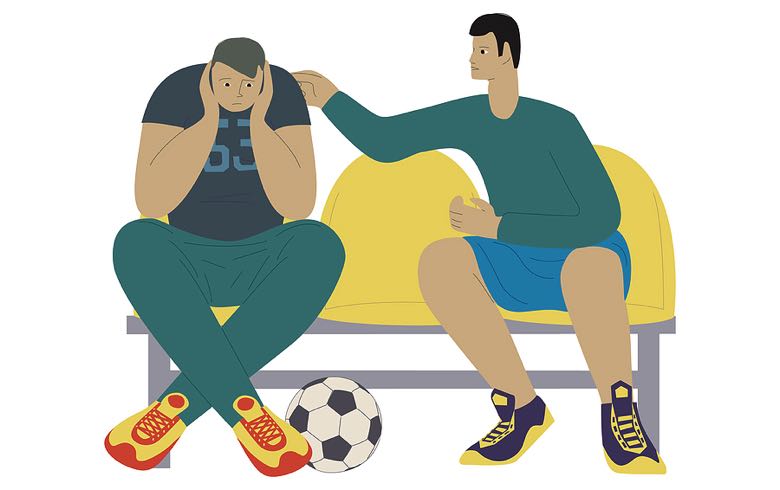 While a club fining a player might almost be seen as a stern warning for their behaviour, there are occasions where stronger punishments are needed. When a player either signs for a new team or an extension on their current deal, a clause will be included where that team is able to take action if their star has brought the club's reputation into disrepute. If a club believes that one of their players has acted inappropriately then they will decide internally the length of the ban that they want to sanction on that player for their actions.
Incidents Leading to a Suspension
Along with a club often handing out their own suspensions for acts of ill-discipline, it is frequent that a governing body can hand out lengthy bans for numerous incidents, such as:
Failed drug test
Breach of betting rules
Physical altercations
Dangerous tackles
Racism
Match-fixing
Along with the likes of Luis Suarez and Paolo Di Canio both being handed long-term bans after physical altercations, drug related issues are another reason why a player can be suspended. One of the most notable cases is the of former Manchester United and England defender, Rio Ferdinand. After missing a scheduled drug test in 2003, Ferdinand was found guilty of misconduct by an independent tribunal and handed an eight-month suspension along with a £50,000 fine.
Although it might be rare to see an international side hand out a financial penalty to one of their stars, it is within their right to suspend them and essentially end their association with that country. In 2010, ex-France striker Nicolas Anelka was sent home by Les Bleus while away at that year's World Cup Finals in South Africa after an altercation with coach, Raymond Domenech. As a result of his actions, the former Chelsea and Real Madrid striker was handed an 18-match suspension by his country and never earned another international cap.
Famous Suspensions
Listed below are some of the longest and most iconic suspensions that have been handed out by either a club or governing body.
| Player | Club or Governing Body That Issued Suspension | Length of Suspension |
| --- | --- | --- |
| Joey Barton | FA | 18 months |
| Diego Maradona | FIFA | 15 months |
| Mark Bosnich | FA | 9 months |
| Eric Cantona | FA | 8 months |
| Rio Ferdinand | FA | 8 months |
| Nicolas Anelka | French Football Federation (FFF) | 18-game |
| Adrian Mutu | FA | 7 months |
Stripped of the Captaincy
Although it tends to be the case that a player will either be fined or suspended by their club or a governing body for their behaviour, some managers can look to make their own statement. While it might be the huge finances of modern era football that tend to play a critical role in a player's thinking, the chance to represent either your club or country at the highest level should still be the greatest incentive.
With it often an honor for any player to be handed their club's captain's armband, that gesture is a symbol that you are regarded to be one of the leaders in your dressing room. When a manager might feel that their skipper's behaviour has brought them into disrepute, they can quickly snatch that privilege away.
Famous Examples
Certainly a real blow for any player to have their club's captain's armband snatched away from them, there have been some notable stars who have been stripped of their duties for behaviour-related issues; with three of those occasions coming at a single club.
Pierre-Emerick Aubameyang – Arsenal
William Gallas – Arsenal
Granit Xhaka – Arsenal
Christopher Samba – Blackburn Rovers
Joey Barton – Queens Park Rangers
Mauro Icardi – Inter Milan
Barry Ferguson – Rangers
While it might be the clubs or governing bodies that will hand down those fines or suspensions 99% of the time, there has been the odd blockbuster occasion where an international team has taken matters into their own hands. Along with receiving a £220,000 fine after being found guilty of racism in 2012, former Chelsea defender John Terry was stripped of England's captain's armband for the second time in the space of just two years by ex-boss Fabio Capello. Likewise, in 2019, it was announced by Brazil that attacking icon, Neymar, had been relieved of his skipper duties just eight months after being handed the armband due to disciplinary issues.
Punishments by a Sponsor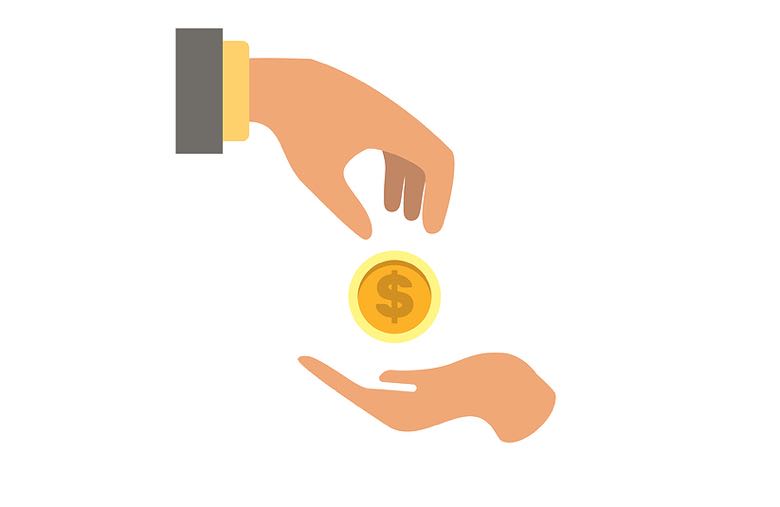 While football clubs themselves might receive a huge amount of financial revenue each year via the string of sponsorship deals that they're signed up to, the players are also a sought-after advertising tool for brands. With Europe's elite regarded to be among the most recognisable sporting stars from across the globe, companies are always desperate to align themselves with those players.
Players Seen as Ambassadors for Brands
While those brands might often pay huge sums of money to a player for the chance to sponsor them, their contracts will often have similar clauses to a club's. Although the player might be paid handsomely by a certain brand or organisation, they are then seen as an ambassador for that company and almost a representation of them.
Sponsors Quick to Terminate Agreements If Player Causes Offense
Along with a club being well within their legal right to suspend one of their players if they believe that they have brought their image into disrepute, a sponsor will work in an almost identical way. If a player's behaviour both on or off the pitch is deemed to have caused offense, then those sponsors will be quick to terminate their agreement, costing that player a significant financial blow.
While it might be the dream of all major sponsors to be directly linked with one of football's biggest names, there have been some monumental occasions where a brand has ditched that superstar; even if they have sometimes been for the pettiest of reasons. For example, in 2012 former Brazilian icon and World Cup-winner, Ronaldinho, was fired from his £500,000-per-year Coca-Cola deal after he was caught drinking a can of Pepsi at a press conference.