Like all tradable commodities, footballers have a price tag to carry around on their shoulders. Some clubs won't sell their prized assets – particularly those that don't want to weaken themselves by selling to a rival, whereas others know that every man and woman has their price.
But what happens if a player doesn't want to be sold? And, what if they are happy to move but not to the buying club in question? What if a player doesn't want to leave, but the club is adamant on cashing in?
There are plenty of moving parts in football transfers, and you wonder how many are carried out with the absolute blessing of all parties involved. So, is player power really a thing when it comes to football transfers, or does money still talk the loudest?
Can a Footballer Force a Transfer?
In essence, a footballer holds all of the aces when it comes to their employment – thanks to a little known Belgian. Jean-Marc Bosman believed that players should be allowed to walk away from a club for free when their contract expired, and he took UEFA to court to secure a move from Standard Liege to French club Dunkerque in 1990.
Amazingly, the midfielder managed to change the entire landscape of football after his argument was upheld by the European Court of Justice – the Bosman Ruling was born. The new laws allow players to wind down their contracts and then move to any suitor they choose at the end of their term, and that had has a knock-on effect to the transfer market.
Clubs, fearing that they might lose their prized assets for free, will now (reluctantly) sell them as their contract draws closer to its end – if they can't convince them to sign an extension on improved terms, of course.
Another implication of the Bosman Ruling are so-called pre-contract deals, which allow players to negotiate a move to a club in a foreign country even when their current deal has up to six months remaining. That was the vehicle that allowed Paul Pogba to agree terms with Juventus despite still technically being a Manchester United player in the winter of 2022. So, can a footballer force a transfer? Sometimes, there's little force needed given the increased rights players have had since the mid-1990s.
What Is a Transfer Request in Football?
If a player doesn't want to stitch their club up by running their contract down, or if they have a few years left on their deal, they can go down the accepted route by requesting a transfer.
A formal transfer request can, in theory, be turned down by a club, although it's rare for this to happen – few want to hang on to unhappy players. A transfer request is a player's way of alerting potential buyers that they are open to a move away from their current employer, and these are generally made public just before or during an active transfer window. Sometimes, a transfer request can be used as a bargaining chip by a player who, in reality, doesn't want to leave their club, but is very keen on securing a better pay deal.
Wayne Rooney tried to pull a fast one at Manchester United back in 2010, although Sir Alex Ferguson was wise to his scheme and gave his player a very public dressing down – mind you, Rooney would go on to sign a new deal on improved terms, so his 'transfer request' had the desired effect.
The former England striker's old teammate, Cristiano Ronaldo, experienced something similar at the tailend of 2022. Manchester United wanted him gone and couldn't wait until the January transfer window to get rid of the Portuguese ace, and when Ronaldo gave an explosive TV interview pleading for a transfer away he effectively sealed his fate at Old Trafford. His contract was torn up immediately, giving both parties what they wanted.
Is There an Actual Transfer List in Football?
When a player has a transfer request accepted, or when a club decides they want to offload a player or two, they are said to be 'transfer listed'. It brings to mind a database of players that can be printed off and perused over by managers and scouts, who are looking for a bargain in the same way somebody buying a second hand car might.
Sadly, there isn't some kind of Word document or Excel spreadsheet that shows all of the transfer listed players around the globe, although the Professional Footballers' Association (PFA) does have a list that players (or, more likely, their agents) can add themselves to if they don't intend to sign a new contract with their current employer. This is then periodically circulated amongst managers, scouts and recruitment teams.
What If a Footballer Doesn't Want to Leave Their Club?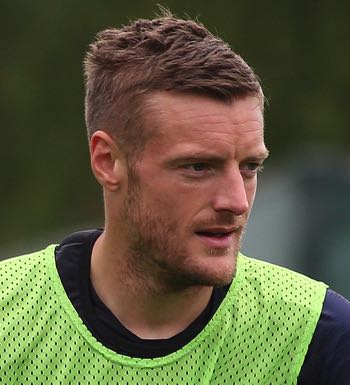 The first part of the transfer process is that a selling club and a buying club will come together to discuss a fee and any additional payments, and if they can come to an agreement then the 'buyer' will be free to discuss a contract with the player.
But they may not want to, or they may not be able to come to an agreement on how much they should be paid (or perhaps what performance-related bonuses they should get). It's important to note that a player is not legally obligated to move clubs just because their employer has agreed a deal with the proposed buyer.
While under contract, a footballer can stick around at their club until the bitter end, and while that may not ingratiate them with their manager or the club's fans, that is their legal right. That confirms the notion that we have already alluded to in this article: when it comes to football transfers, it's the player that holds pretty much all of the power.
There have been plenty of examples of players that have turned down a move despite their parent club and a buyer reaching an agreement. Prolific goal-grabber, Alan Shearer, had the temerity to turn down not one but two of the world's most famous football clubs – Manchester United and Barcelona – to instead stay at hometown outfit Newcastle United, while Steven Gerrard resisted all manner of overtures to remain at Liverpool throughout his peak years as a player.
And, Jamie Vardy agreed a move to Arsenal in 2016 from Leicester City, and even began looking around houses and schools for his children in North London. But then the striker got cold feet, and called the whole thing off.
Can a Football Club Block the Transfer of a Player?
To even begin talking terms with a player at another club, the buyer has to go through the formal channels of approaching their parent club first with an offer. At this point, the selling club can accept, reject or try to negotiate on the amount offered, and so to that end they can block their players from moving to a new club by simply rejecting any moves that are made for them.
That may force the player to hand in an official transfer request, but again those can be rejected by the parent club – a 'request' is by no means legally biding. At this point, a player can sulk and go on strike – often leading to the dreaded 'training with the kids' scenario, or they can simply get on with their business on the pitch. Patrick Vieira wanted to leave Arsenal in 2001 to join Real Madrid, Arsene Wenger wouldn't let him go and so the Frenchman had no choice but to crack on with the matter in hand.
Within four years, he'd won two Premier League titles – including the famous 'Invincibles' season in 2003/04 – and three FA Cups, so maybe staying in London wasn't such a bad idea after all….