Football is a simple game in which players from one team try to put a ball in the back of the net whilst stopping the opposition from putting the ball in their own goal. It's pretty simple. This is something that makes the game so universally loved, with the salient rules of the world biggest game making it easy both new and experienced fans to watch and play.
However, there are times where football is made needlessly complicated, and this can often end in penalties being handed down to a team, rather than just a player. Points deductions are one such way a team can be punished, but what is a points deduction in football, and how do they work?
What Is a Points Deduction in Football?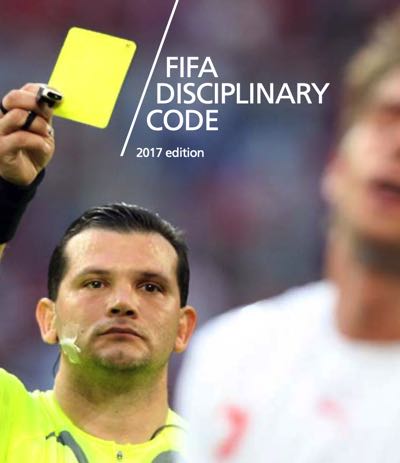 A points deduction is a way in which a football club can be punished by the footballing authorities. This will see a certain number of points deducted from their overall points tally. For example, if a side had picked up 30 points so far and were then deducted 10 points, they would now be on 20 points (30-10), with the club slipping down to the relevant position in the table their new points tally dictates.
Article 30 in the FIFA Disciplinary Code states that a point deduction can be handed down to a side for their current season or the season to come. It will come down to the league themselves to decide on the punishment for a club, with this seeing them deciding on whether a points deduction is imposed and how many points are deducted.
Why Would Points Be Deducted from a Team?
There are a number of reasons why a football team would be deducted points, with most of these reasons proving to be big failures from a team. For example, points will not be taken from a side for losing too many games, instead, points can be deducted for:
Financial Issues
Football has always been a game in which sides seek to put out the best side they possibly can. This can quite often end in a team spending more money on transfers than they have available to them, or they could create wage bills that are too big, meaning they are in arrears and losing money.
The prospect of a team going into administration is the worst nightmare of many fans in a football sense. While the worst of this can see a team ultimately disappear from the footballing league, these financial problems are usually punished at first by a points deduction. In 2003, it was agreed that football clubs that entered insolvency would face a 10-point deduction, with this since increasing to 12 points. Meanwhile, Premier League clubs were handed a nine-point deduction.
A 'fit and proper persons' test was also implemented. This saw anyone that had previously directed a club in administration twice across a five-year period would be denied the ability to become a controlling shareholder of a club in the Football League.
Wrexham: First Club to Enter Administration
The very first club to enter administration under the new rules in 2004 was Wrexham. It came out that sides were looking to enter administration as the season drew to a close, so that they would avoid taking a points deduction in the new season. By filing for administration when the outcome of the season already looked set, this saw a team knowing it would/would not see them relegated, meaning they would start the new season in the league on zero points, rather than with a points deduction.
In the 2007/08 season, the Football League decide to take action against clubs looking to exploit this loophole. They declared any club that filed for administration after the fourth Tuesday in March would see their points deduction delayed until the start of the following season.
Relegation Changes
This would see the prospect of relegation change. If a club in administration was relegated, then they would begin the next season with a points deduction. If a side stayed up, then their points tally for that campaign would see 10 points deducted. This mean that if they slid into the relegation slots at the end of the campaign due to the points deduction, then they would be relegated.
With the Football League looking to minimise clubs seeing their debt skyrocket, they introduced new profitability and sustainability rules for the 2016/17 season. This saw clubs that posted debts of £39 million or more over a three-year period punished with a nine-point deduction. Birmingham City were the unlucky side to receive this punishment for the first time. In 2019, City posted losses of £48.8 million between 2015-18.
A points deduction for a club that is not frugal with their money is a good way of trying to curb foolish spending. Ultimately, some form of financial penalty would likely only see a club's debts worsen, while if a side has a huge financial backing, it would allow the owners to simply take the financial penalty without any remorse before paying the fine.
A points deduction hurts the entire club and fanbase, with this often causing relegation or for a side to miss out on European places or top spots in the league. This could be seen as a harsh punishment if it was the fault of the outgoing owners for the money issues, with a new owner coming in and then having to shoulder the points deduction that resulted from the poor management of the previous owners.
Match Fixing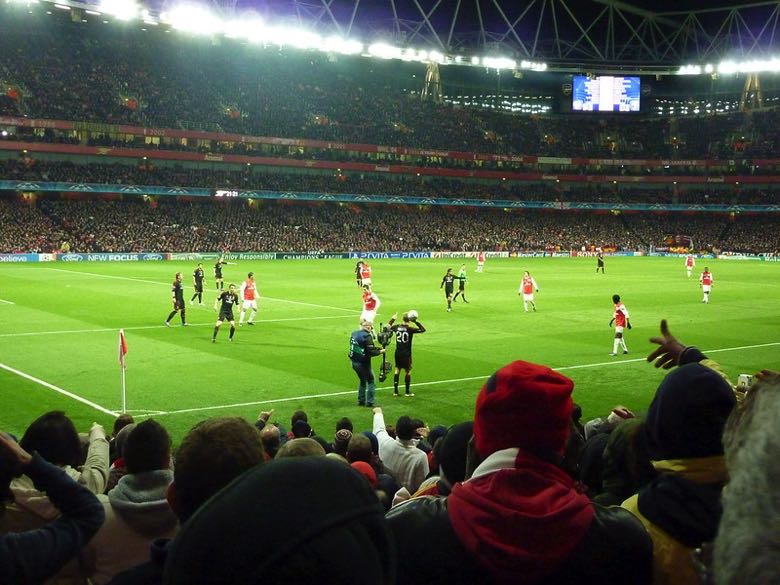 Sometimes the integrity of the game of football, and any sport for that matter, can be brought into disrepute by those at the top. The most high-profile example of this came in Italy, where the Calciopoli scandal rocked football. This saw a number of Serie A clubs involved in match fixing, on a massive scale. The points deductions were large for a number of sides, with giants AC Milan given a huge 30-point deduction.
While match fixing does happen, points being deducted for it is not really the norm in England. The closest a side ever came to being deducted points for match fixing in England came back in 1915. A match between a relegation-threatened Manchester United and Liverpool ended in a 2-0 win for the former, with United eventually spared relegation by a single point.
The match itself seemed to have a lot of Liverpool stars giving less than 100%, and it eventually came out that a number of players on both sides were involved in rigging the match. A lot of money was apparently wagered on United winning the match 2-0 at 7/1. This saw a total of seven players banned from football for life. Incredibly, this scandal did not see either United nor Liverpool docked points as they were found not guilty of any misdeeds, with only individual players punished.
Fixture Obligation Failings
Teams must be able to complete their allocated fixtures on a specific date. This means that if a side misses a game due to anything other than factors out of their control, then they will be found guilty of misconduct and docked points. This kind of points deduction usually comes in conjunction with other troubles. For example, Macclesfield were deducted points in the 2019/20 campaign, with a total of 17 points taken from the side.
Financial problems eventually led to liquidation, but a number of player strikes and not enough crowd safety staff saw matches with Crewe Alexandra and Plymouth Argyle postponed and the side handed a points deduction for being unable to fulfil their fixtures.
Ineligible Players
This is one of the most frustrating reasons why a side is deducted points, partly because it seems so ridiculous as it rarely happens in the modern game. Fielding ineligible players is more likely to occur due to admin errors. For example, if a player on-loan sees their contract expire with a club and they then play the next day, then they are an ineligible player.
This can also come in the form of a team fielding a player that should be suspended. Due to the fact that this has become a very rare occurrence, you can assume that most sides are now on-top of their admin duties.
What Are the Biggest Points Deductions in English Football?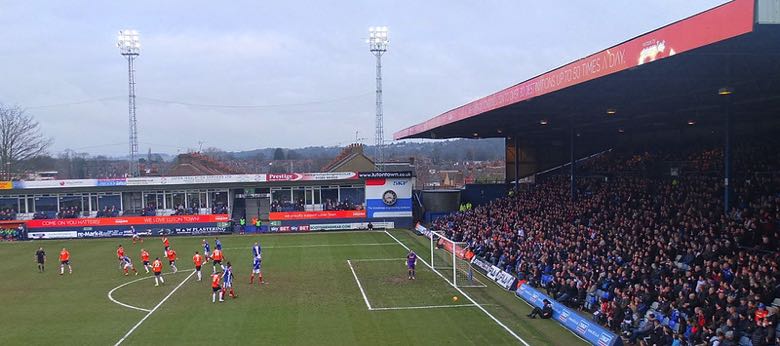 The biggest points deduction was handed to Luton Town all the way back in the 2008/09 season. A total of 30 points were deducted from the side, with Town ultimately ending in 24th in League Two, with the side eventually relegated.
Luton Town were deducted 10 points for misconduct, with a further 20 points deducted as a result of failing to leave administration. In more recent times, Derby County were deducted 21 points in the 2021/22 season, with the Rams ultimately relegated to League One. 12 points were taken from Derby initially, with nine points then also deducted.
County would have ended on 55 points from their 46 games without a points deduction, meaning they would have finished in 17th, but their 21-point deduction is what cost them their place in England's second tier. This was another lesson to the sides above, around and below them to always adhere to the rules.
Are Point Deductions the Best Way to Punish a Side?
This is probably something that is being looked at by those at the top of the game because there are problems with points deductions as there are reasons why a points deduction is fair, and why it can be too harsh.
A side may have been steered poorly by an owner that does not have their best interests at heart or are just not particularly good in business. If they are then replaced by a new owner, that new owner will be saddled by a points deduction that was enforced upon the team under the previous owner. This could be seen as reason enough for a potential buyer to choose not to purchase a club as they do not want to have to battle against a deduction.
Sometimes, a points deduction is not seen as too harsh, instead, the number of points being deducted is the problem. A side may be enjoying a fairly good season before they are punished by a 12-point deduction, meaning they slip from the top-half of the table into the relegation zone. Perhaps smaller points deductions would be seen as ideal, with six points constituting the tally a team would receive for two wins. This means that a single points deduction would not definitely end in relegation, with a side then able to battle against it as they look to survive.
Points Deductions to Curb Irresponsible Spending
However, on the other side of things, a points deduction is often the best way to punish a club. It is simply not good enough for a team to spend more than they earn on player transfers and wages. Irresponsible spending should not be tolerated or incentivised by lax punishments. Instead, points deductions for teams seems like a fair way of punishing a side that does not want to play by the financial rules that are put in place to ensure sides do not get themselves into huge debt.
If a financial penalty were to be given to a club that has a huge backing through their owners, then they could simply pay off a financial penalty, especially if this was only a few hundred thousand pounds. Of course, we say 'only' in the sense that to a major club with a billionaire owner will see a fine of this amount as mere pocket-money.
Ultimately, there will always be those that think a punishment of this sort is right, and there will be those that think it is too harsh. It comes down to the clubs themselves to ensure they do not break any of the rules that would see points deducted. Every team wants to win and be successful, but this is not reason enough to spend more than they earn, while fielding ineligible players and missing games is something that can always be avoided.