For any football fan growing up across the world, there is no greater honour than having the chance to represent your nation on the international stage. While the likes of the Premier League and Champions League might be the most lucrative when it comes to football, the idea of lifting an international trophy still remains the pinnacle.
While it might be the dream for every player and their families to have all their hard work repaid by earning an international cap, there have been some occasions where things haven't gone so smoothly. We have taken a look at whether a player has to accept an international call-up when selected and some of the most famous occasions where a superstar has essentially gone on strike against their national side.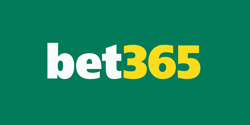 bet365 6 SCORES CHALLENGE
Predict scores to win up to £1,000,000!
We're giving you the chance to win up to £1,000,000 by predicting the scores of just six Soccer matches, every week at bet365! With the 6 Scores Challenge, all is not lost if you fall short on one or two results, we're also offering prizes for three, four and five correct results.
New and eligible customers only. Free to play. T&Cs apply. Registration required. #ad
Do Footballers Have to Play When Selected by Their National Team?
While it might be the case 99% of the time that any fit and able player would be eagerly excited to accept an international call-up from their national side, some have passed up on that opportunity. Although a player might decide for themselves that they want to pass up on their international selection, there can be some repercussions that are chucked their way.
For example, in 2016, Liverpool defender, Joël Matip, found himself at the heart of a saga when he refused a call-up from Cameroon for the upcoming Africa Cup of Nations. Despite being injured at the time and also retiring from international football 12 months prior to his shock call-up, the former Schalke defender was sanctioned by FIFA for passing on his invitation.
Although it might be highly rare for FIFA to follow through and hand out any sanctions, it is often not forgotten by their international manager. As we will discuss later on, the decision to pass on a call-up to your national side can leave you without another opportunity for some time. However, while a player could face punishment for rejecting an international call-up, there has been occasions where a player has been given the blessing from their international boss to pass on selection.
Most recently, England international and Chelsea defender, Reece James, rejected the chance for a call-up in March after only just returning from a long-term injury. Looking to try and gain some level of fitness with Chelsea before being chucked into a hectic international fixture list, England boss Gareth Southgate accepted that as a viable reason.
Can Clubs Stop Players from Accepting an International Call-Up?

Although it might be the dream for almost every player to represent their nation, there have been plenty of occasions where they have found themselves in quite the predicament. With there a constant debate regarding 'club vs country' and what is more important to modern-era players, a club can sometimes make it clear that they do not want one of their stars to accept the call-up, and on some occasions even block the player from leaving their squad.
While the likes of former Manchester United manager, Sir Alex Ferguson, might have gained a reputation for frequently not allowing his big-name players to leave on international duties, this is something that is against the rules. In the FIFA regulations regarding international call-ups, it is stated in the guidelines that domestic clubs are obliged to release any of their registered players for international selection.
While it is rare to see clubs face any real punishment after blocking one of their players from accepting an international call-up, FIFA did make a strong statement last year that they could be willing to tighten their sanctions. With a host of clubs refusing to let their players leave on international duties due to the worldwide struggles throughout 2021, FIFA announced that Premier League teams could face sanctions after the likes of Chile, Mexico and Paraguay all lodged complaints.
Famous Examples of Players Who Have Rejected an International Call-up
While there might be plenty of occasions where a player's team has prevented them from accepting an international call-up, there have been a handful of times where the player has shockingly taken that decision into their own hands. Although it might be seen as the pinnacle for any player to be handed the chance to represent their nation on the international stage, history has not shined brightly on those who have essentially turned their back on their country.
Chris Sutton
In English football, the story of former Blackburn and Chelsea striker, Chris Sutton, stands out as one of the most infamous occasions. After being selected by former boss, Glenn Hoddle, to represent the Three Lions in a B team fixture back in 1998, Sutton shockingly snubbed that call-up because he was not included in the senior squad.
Coming under a huge amount of scrutiny and missing out on the chance to book a tick for the 1998 European Championships on home soil, the ex-Celtic man was never selected by England across any bracket for the remainder of his career. Likewise, while Sutton's iconic snub of England might be billed as the most memorable, there have been some similar incidents over recent years.
Callum Hudson-Odoi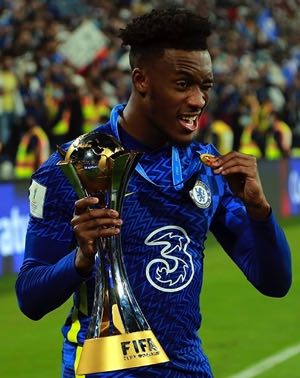 Chelsea starlet, Callum Hudson-Odoi, found himself at the centre of a storm in 2021 as it was confirmed that the three-cap senior international had rejected a call-up from England's U21′ for a third successive time. Also coming under scrutiny from the likes of current Three Lions boss Southgate, Hudson-Odoi, much like Sutton, has not received another international cap since his public snub.
Do Players Get Paid to Represent Their National Team?
While players from across Europe's elite leagues might be paid millions a season thanks to the eye-watering salaries in world football, some could be surprised to know that players are also financially rewarded while on international duties. Although FIFA might be the governing body that largely oversees the international game, it is actually each country's own federation that decides on how much their players will be paid for accepting an international call-up.
Using England's FA as an example, the Football Association will pay the following to the players that have been called up to their senior squad for a set of upcoming fixtures:
£1500 – Winning a Match Qualifier/Friendlies
£1000 – Draw
£500 – Defeat
Likewise, ahead of the 2018 World Cup finals, the FA also announced what players would be paid depending on how far they progressed in that tournament. It was announced that the England squad would be in line to receive £5 million divided among their 23-man squad in bonuses if they were able to claim their first international trophy since 1966.
The Three Lions squad also each received £54,000 as they were able to book their spot in the knockout stage out in Russia four years ago. However, while players might receive payment for representing their national side, it is often the case that those bonuses will be donated to a pre-determined charity of their choosing.