Most football fans would agree that the sport is supposed to be a form of entertainment – who prefers a drab 0-0 draw to silky skills and outstanding team play? The only downside of entertaining is that it can sometimes cross the line into showboating – a form of self-expression from a player that is designed to antagonise the opposition as much as it is to wow the crowd.
Usually a tricky piece of skill, showboating in football can be loosely defined as 'behaving in an ostentatious manner on the pitch', and the sport's governing bodies generally don't take too kindly to that sort of thing.
What Is Showboating in Football?
Determining showboating – as opposed to a player gaining an advantage on their marker by using a piece of skill like a rainbow flick or a Cruyff turn – can be very much open to interpretation. Usually, showboating is when a player performs a piece of skill with one of two goals in mind (or both simultaneously): a) to show off and b) to antagonise their opponents. Typically, their team will be in front at the time.
Showboating usually takes place in a non-affecting part of the pitch, such as near the touchline or corner flag, and is simply a form of expression rather than an attempt to gain an advantage for their team. There is nothing wrong with that, you might be thinking, if we agree that football should be a form of entertainment. But at the same time showboating is up there with play acting as a tactic to infuriate opposition players – you can see why some showboaters have received swift and effective justice in the form of a rather strong tackle before.
Richarlison showboating for no particular reason, Johnson beautifully hoofs him straight up in the air. Satisfying to watch.pic.twitter.com/5v2Cu4dJym

— Parted Beard (@PartedBeard) August 28, 2022
Sometimes, showboating involves more than one player on the winning team – such as Kaizer Chiefs' show of brilliance/arrogance when closing out a reserve team win against Platinum Stars during the 2017/18 season.
Some loved it, others described it as disrespectful. And therein lies the difficulty of finding common ground when it comes to showboating in football.
Showboating = Unsportsmanlike Conduct?
While showboating is loved by fans (at least those supporting the winning team), it is detested by opposition players – such acts of wanton showing-off can lead to some rather unsavoury incidents if they lose their temper and attempt to show the showboater what they think of their skills via physical retribution.
The International Football Association Board (IFAB) are a stuffy bunch who decide upon the rules of the beautiful game and the punishments for not adhering to these. While they don't mention showboating by name, they do cover it under the wide-ranging definition of 'unsportsmanlike conduct'.
A player guilty of unsporting behaviour can be shown a yellow card by the referee, although the definition of what constitutes unsportsmanlike conduct is clearly at the discretion of the match official – a player that repeatedly showboats in a bid to wind up their opponents is perhaps guilty of such a crime.
Footballers Booked for Showboating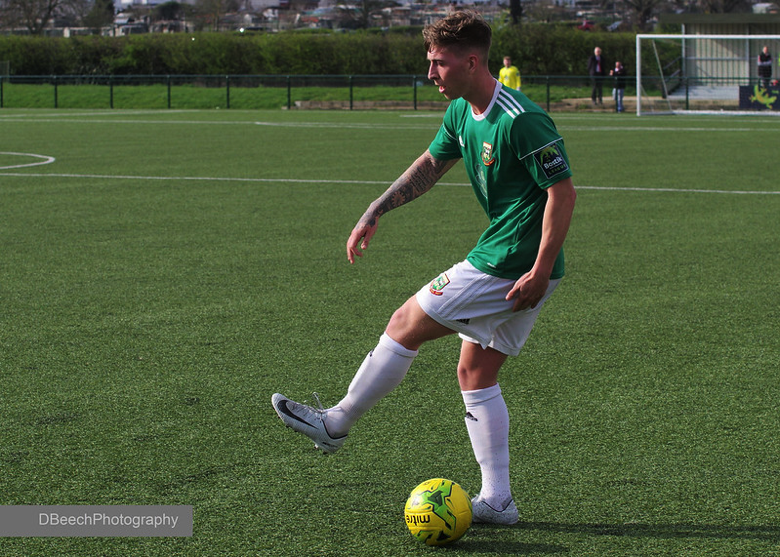 Although IFAB's rulebook makes it possible for a referee to book a showboating player, for the most part, they don't pull out the yellow card. But it has happened. Remember poor old Platinum Stars from earlier in this article? They were showboated against on another occasion – this time by Baroka FC's Sipho Moeti. However, this time the match official refused to stand for the player's antics, which saw him kneel on the ball before performing a couple of over-the-top stepovers and feints.
Moeti was booked for showmanship, which confounded the player and split pundits down the middle on whether the punishment fit the crime. Neymar was booked when playing for PSG against Montpellier after successfully pulling off his trademark rainbow flick. However, it appeared as though the Brazilian had simply been told off by the referee, who presumably told Neymar to stop showing off given that PSG were winning at the time and their opponents were down to ten men.
As Neymar rather forcefully put his point across – 'I'm just playing football,' he cried – the man with the whistle booked him for dissent. Incredibly, a year later, a PSG player was booked specifically for showboating. Lucas Paqueta, who would subsequently join West Ham, pulled off a rainbow flick late on in his side's win over Troyes – the referee decided to book the Brazilian for unsportsmanlike conduct. Neymar reacted on social media by describing Joga Bonito (the beautiful game) as 'over'.
Sometimes, showboaters are punished by their own team. When Mario Balotelli decided to forego a simple finish in a friendly between Manchester City and LA Galaxy – preferring instead a kind of spinning backheel. He was almost immediately substituted by his manager, Roberto Mancini, who gave Balotelli a rather withering look as he walked off the field.