There will be fans up and down the land that read the title of this article and sneer, 'plenty of our players have gone on strike – just look at their performances.' They may be present in body, but perhaps not in spirit. But the question remains: can a footballer, or a gang of merry men, go on a coordinated strike as action against poor working conditions, a particular manager/chairperson or to highlight a societal issue? The answer is, well, maybe.
Matheus Nunes is certainly giving it a go. He wants to join Manchester City, Wolves don't want him to leave and so the three parties have reached something of a Mexican stand-off. Nunes' response? He has told the Midlands club that he is officially 'on strike', and has refused to play or train in the meantime.
The Portuguese midfielder has not secured the support of a trade union or even the PFA, so therefore he will be sanctioned by Wolves every time he doesn't turn up for duty with fines likely. This could be one of the most expensive strike actions in history.
Meanwhile, coaching staff of the Spanish women's national team have not gone on strike. Instead of a coordinated action, they have instead quit their jobs in protest of the actions of disgraced FA leader, Luis Rubiales. In this case, perhaps strike action – pouring pressure on Rubiales to resign – would have been the savvier option. So, does football have its own trade union and are players allowed to go on strike without punishment?
Can a Footballer Refuse to Play?
In essence, a footballer that goes on strike is effectively refusing to play for their club. But, isn't that a breach of their contract? There is, quite simply, no legal vehicle that supports a player who refuses to train or play. Their club has every right to withhold their pay for the entire time that they breach their employment contract – there would be nothing that the player could do to fight such an action.
A player longing for a transfer to another club cannot simply go on strike until the move happens; their present employer can keep them until the end of their contract with no obligation to sell. The question of player power – is receiving a transfer fee and clearing the individual's wages off their books by getting rid of them a smarter move? – would suggest that most will ultimately get their way.
Of course, if you're not getting paid by your employer, then what have you got to lose but to go on strike? That was the case for Racing Santander in 2014, whose players had continued to lace up their boots for months despite not being paid due to the club's financial woes.
They decided to go on strike in the most public fashion possible: refusing to play their Copa del Rey game despite taking to the pitch against Real Sociedad. Instead, they simply stood in the centre circle in solidarity as the Sociedad players passed the ball around between them.
When an individual goes on strike, it's easy for their club to punish them. But, what happens when a group of players comes together in a collective action? Life becomes trickier – that is for sure. A club could, in theory, fine all those involved – that would be met with short shrift if the strike action has been coordinated by a players' union like the PFA, however.
When the strike involves international football, well, that's another matter entirely. In 2022, some 15 players refused to play for the Spanish women's team while head coach, Jorge Vilda, was in charge. He had drawn controversy for his methods, and a year later the same group of players was still refusing to play – missing out on their team's World Cup glory.
Footballers That Have Gone on Strike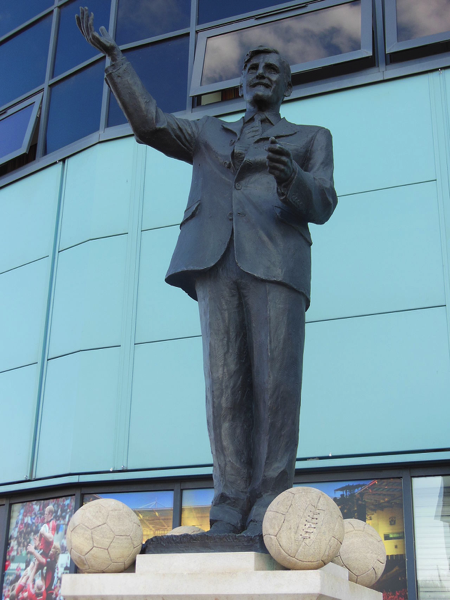 There have been numerous times when footballers, either individually or as a collective, have gone on strike.
Jimmy Hill Leads the Way for 700 Players
One of the first cases in English football came back in the 1960s when the PFA, in a move coordinated by former England international, Jimmy Hill, came together to battle the Football League and the Football Association over the maximum wage – a ceiling on a player's pay capped at £20 per week.
After talks broke down, a group of more than 700 players agreed that strike action was the way forward. And, just three days before a walk out that would have seen the vast majority of the fixture list abandoned, the PFA and the FA finally shook hands on a deal that would see the maximum wage abolished, with the strike called off.
Professional Footballers' Association Seek Cut of TV Deal
When the Premier League penned a new TV deal in 2001, they were rubbing their hands together in glee at the prospect of a whopping £1.6 billion pay day. But the PFA, the footballer's union, decided that they wanted a slice of the pie – demanding £35 million a year.
Premier League chiefs did not go for that, offering £50 million spread across three years, and so PFA boss, Gordon Taylor, called for immediate strike action – it would have meant that the entire schedule of games for the top four tiers of English football would have been cancelled on the weekend of December 1-2. Eventually, an agreement was struck and the strike action cancelled.
Italian Players Strike in Solidarity
The start of the 2011/12 Italian football season was delayed by three weeks after players joined forces and agreed to go on strike. They weren't happy with a new collective bargaining agreement, and the campaign only got underway once the players' union representatives were able to secure a deal that their 'clients' were happy with.
From George Best to Harry Kane
Even some of the greats of the game, from George Best to Harry Kane, have gone on strike for reasons ranging from 'unfair treatment' to trying to force through a transfer. When a player acts alone, there is no legal mechanism supporting them – but given the astronomical amounts they are paid, having to stump up for a fine or two is of no concern if the individual ultimately gets what they want.