The eyes of the sporting world falls on football's most historic tournament with the World Cup taking place every four years. While it might be the likes of the Champions League and Premier League that steal most of the headlines on a week-to-week basis, there is no greater honour for any player than representing your country on the grandest of stages. However, with so much competition among the more elite nations from across the globe, it is no surprise that a number of big-name stars have failed to be given their chance to earn an international cap.
With it often the case that some superstar names are torn between the chance to represent two nations that they're eligible to feature for, there is often some confusion regarding what the exact criteria is for international representation. We have taken a look at what the rules are for international players who may hold more than one passport and some of those footballing icons who have featured for two separate national sides.
What Are the Rules When It Comes to Dual Citizen Players?
While heavyweight domestic leagues from across Europe, such as the Premier League and La Liga, might have the power to chop and change their rules, it is FIFA that oversees the laws when it comes to international eligibility. However, with the inaugural World Cup finals held way back in 1930, it is fair to say that there was not a definitive set of rules regarding international selection during football's early tenure.
With it frequently the case that iconic names, such as Alfredo Di Stéfano and Ferenc Puskás, would represent two nations during their careers, FIFA has since implemented a string of requirements that must be met. Although football's key governing body might have tweaked the rules on several occasions, they have made two notable adjustments over just the past two years.
Players Able to Switch Allegiance if Eligible
Announcing what was a comprehensive revamp of the eligibility rules and requirements, the FIFA Congress voted that players will no longer be tied to one national team on the basis that they made just a single appearance some years prior. Essentially, the latest rule changes mean that players are now able to switch their national allegiance provided that they were eligible to represent their new country at the time of that first cap.
Number of Appearances Important
Likewise, a similar ruling by FIFA in 2020 means that players can switch international nations provided that they played no more than three appearances for another country (including friendlies) before the age of 21. However, if a dual citizen player does make an international appearance for a country outside of those guidelines, then they will not be able to swap nationalities, even if they do qualify on paper.
Players Who Have Represented Two Countries
With international youth teams often stemming as far down as the U16s age bracket, there are a host of chances for the elite youngsters to earn a call-up at such a tender age. However, with it often a rarity to see a player progress through all of the age groups and earn a spot among the senior squad, there have been plenty of cases over recent times were a youngster has had a tough choice on their hands.
Premier League Superstars
While Premier League superstars, such as Jack Grealish and Declan Rice, might have both chosen to pass up on a full senior call-up to Ireland's squad – despite both heavily featuring through the youth ranks – England have had to watch some of their other brightest starlets repay that favour.
Along with Crystal Palace's Wilfried Zaha swapping his allegiance to the Ivory Coast in 2017 after making 17 appearances for England's youth sides, the Three Lions were also left disappointed last year after Bayern Munich's budding talent, Jamal Musiala, elected to represent Germany.
Diego Costa
While it might be the case that a number of stars have made the call to switch their international status after heavily featuring at youth level, there has been the odd occasion where a player has earned senior caps for two separate countries. Arguably the most notable case is that of former Chelsea striker, Diego Costa.
After making two senior appearances for Brazil in a pair of friendly matchups against Italy and Russia in 2013, the ex-Atletico Madrid talisman shocked the footballing world when he jumped ship just a few months later. In a decision that saw him receive a huge amount of backlash from across Brazil, Costa accepted an approach from the Royal Spanish Football Federation and made his La Roja debut just 11 months after earning his first international cap for Brazil.
Top 10 Modern-Day Stars Who Represented Two Countries
Listed below, we have taken a look at the top 10 modern-day star names who have represented two separate countries, whether that be via the youth ranks or in a senior friendly showdown.
| Player | First Country Represented | Second National Side |
| --- | --- | --- |
| Diego Costa | Brazil | Spain |
| Wilfried Zaha | England | Ivory Coast |
| Ivan Rakitic | Switzerland | Croatia |
| Kalidou Koulibaly | France | Senegal |
| Jack Grealish | Ireland | England |
| Declan Rice | Ireland | England |
| Nacer Chadli | Morocco | Belgium |
| Thiago Motta | Brazil | Italy |
| Jamal Musiala | England | Germany |
| Geoffrey Kondogbia | France | Central African Republic |
Same Family, Different Countries
Although you might think that it would be the case that two members of the same family would represent the same nation on the international stage, there has been the odd rare occasion where the unthinkable has happened.
While current Liverpool star and England international Alex Oxlade-Chamberlin might have followed in the footsteps of his father, Mark, who earned eight caps for the Three Lions between 1982 and 1984, it is one of his club teammates who has gone in another direction.
Often referred to as a 'cosmopolitan footballer', midfield superstar Thiago Alcântara had a real choice of European heavyweights seeking his skills from a young age. The son of former Brazilian international and 1994 World Cup-winner Mazinho, the ex-Barcelona playmaker was also eligible to feature for Italy before pledging his allegiance to Spain in 2007. Likewise, while Thiago might have elected to dedicate himself to Spain, his brother and current PSG star, Rafinha, has earned two caps for Brazil's senior squad.
Examples of Siblings Who Represented Different Countries
On that note, there are some Premier League stars who have remarkably found themselves coming face-to-face with a sibling while on international duties. Listed below, we have taken a look some of the brothers who have made the decision to represent two separate countries.
Granit & Taulant Xhaka (Switzerland & Albania)
Jerome & Kevin-Prince Boateng (Germany & Ghana)
Rafinha & Thiago Alcântara (Brazil & Spain)
Paul, Florentin & Mathias Pogba (France & Guinea)
John & Archie Goodall (England & Northern Ireland)
Christian & Max Vieri (Italy & Australia)
Has There Ever Been a Breach of the Rules?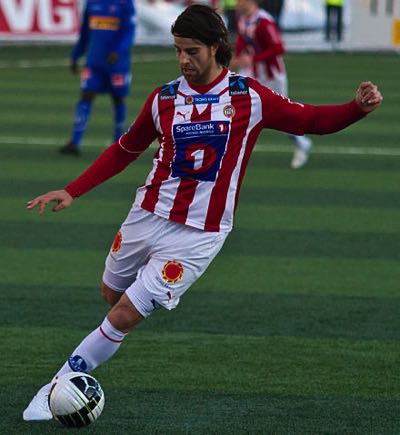 While FIFA might have somewhat eased the guidelines on players being eligible to swap their international allegiance over the past two years, there have been some notable occasions where those rules have been breached. Although smaller nations might feel that they are free to acquire a player as long as they fit all the criteria that are in place, there is a host of paperwork that must be completed and signed off by football's major governing body.
With FIFA really throwing the book at those countries who have fielded an illegible player, the most stringent of punishments were handed to Syria 11 years ago. Handing striker, George Mourad, a second senior international appearance in a World Cup qualification match against Tajikistan, the one-time Brescia forward found himself at the heart of a controversy.
Previously making two appearances for Sweden, including featuring in an U21s UEFA qualifying tournament in 2003, Syria were hit with a hugely controversial sanction. With FIFA stating that no administrative approval had been requested by Syria prior to their qualification run, Mourad's appearance against Tajikistan meant that the Reds were disqualified from the 2014 World Cup qualifiers.