There was an old saying that all goalkeepers are crazy, and yet where would a football team be without them? It is the only truly specialised position on the pitch, so when something happens that leaves a team without their keeper, they typically find themselves in dire straits – unless, that is, an outfield replacement plays a blinder with the gloves on; such as Olivier Giroud's heroics for AC Milan against Genoa. There are a couple of scenarios where a football team may find themselves without a goalkeeper, so what happens next?
Can a Player Replace a Goalkeeper?
Picture the scene: a manager has made their full allocation of substitutes, and then their goalkeeper goes and gets injured or sent off. What happens now? In theory, the team can play on without anybody in goal, although it goes without saying that would have catastrophic consequences for their ability to prevent the opposition from scoring.
No, what will likely happen is that the manager will select an outfield player to pull on the goalkeeper's jersey and gloves – as Stefano Pioli did with Giroud in Milan. How the manager chooses which player to put in goal is up to them. Some outfield aces have shown a penchant for goalkeeping in training – that explains why the legendary Pelé once played in goal for his club side Santos when their keeper was injured.
Others might be selected for their physical abilities – Pioli admitted that Giroud's height was behind his thinking for putting the Frenchman in goal, rather than the volunteer Christian Pulisic. Whatever the reasoning, it is true that an outfield player can replace a goalkeeper during a football match.
Can a Football Team Play Without a Goalkeeper?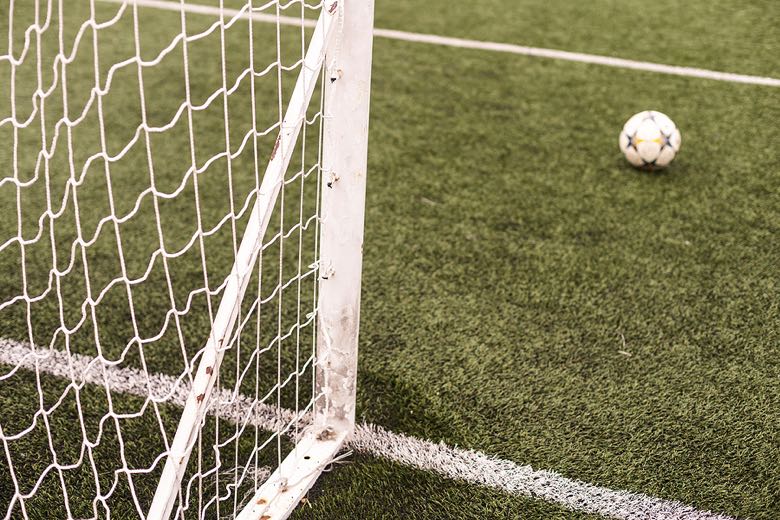 This is one of those interesting questions that could ultimately turn into a tactical debate: can a team play with eleven outfield players on the pitch. It would be interesting to see if they could make that numerical superiority count, but of course if you play without a nominated goalkeeper then none of your players can handle the ball – good luck stopping your opposition from running in several goals if you do this. Besides, the laws of the game – as prescribed by IFAB – confirm that both teams must have a goalkeeper at all times. A game will not start or proceed if the goalie is removed from the pitch and not replaced.
It would be pretty daft to leave your goal open without a keeper protecting it anyway, but one protest in France saw exactly that happen. Bordeaux were incensed when their goalkeeper Dragan Pantelić was sent off in a previous game, so club president, Claude Bez, protested by ordering his manager to play eleven outfield players in the next outing against Nantes – with none nominated as the goalkeeper. Therefore, none of the Bordeaux players were allowed to save the ball with their hands, so it was no surprise when Nantes rattled in five goals – Bez, satisfied his protest was heard, then allowed for substitute goalkeeper, Marius Tresor, to enter the field of play as a substitute.
Can a Goalkeeper Play Out on Pitch?
It is amazing to think that English football didn't introduce substitutions for the first time until the 1960s. So teams were in a predicament when their goalkeeper was injured – they either had to play on through the pain barrier, as Manchester City keeper, Bert Trautmann, famously did with a broken neck in the 1956 FA Cup final, or be replaced by an outfield player.
The nature of the injury would determine whether the goalkeeper then went out onto the pitch – e.g. if they had hurt their hand or arm, they might still be physically able to take on the role of outfield player. Can a boss pick a goalkeeper as an outfield player? Yes, it happened in 2005 when Manchester City manager, Stuart Pearce, decided to try and unsettle Middlesbrough's defence late in the game by bringing on 6ft 3in substitute keeper, David James, as a striker. Sadly for City, the ploy didn't work and they went on to draw the game anyway.
There are other scenarios when a team might bring on a goalkeeper as an outfield player – particularly if they are chasing a late goal. Some keepers have a remarkable record of scoring from the penalty spot, for example, and so would be subbed on and entrusted with a spot kick.
Then you have the likes of the remarkable Rodrigo Ceni, who was so good at scoring from free kicks he would often be tasked with shooting from within 30 yards or so of the opposition goal. It is thought that Ceni scored 132 goals during his career – roughly half of them penalties, the other half free kicks.
What Happens If a Goalkeeper Gets Injured During a Penalty Shootout?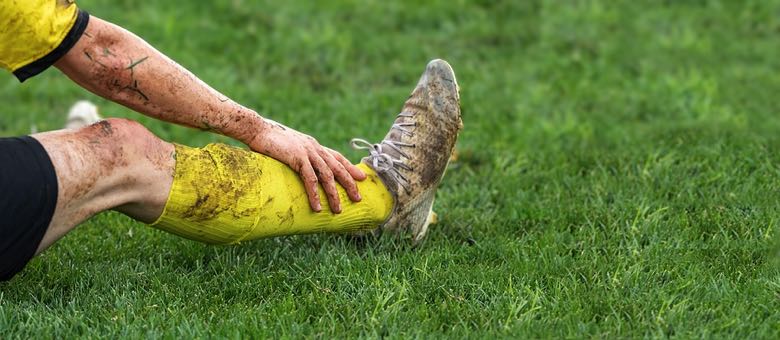 As you may know, some cup competitions and tournaments call for a penalty shootout to separate two teams if the score is level after 90 minutes and/or extra time. Only players on the field of play during regulation time can participate in the shootout, which means that the goalkeeper on the pitch at the final whistle must be the GK for the spot kicks too – some managers have subbed on a new keeper late in games that look like they are heading for penalties if they are a specialist at saving them.
But what happens if a goalkeeper is injured in the act of saving a penalty? Interestingly, football rules chiefs, IFAB, allow for the keeper to be replaced by:
A substitute (where the competition's rules allow for additional subs to be made)
Any other team mate on the field at the end of play
In most cases, it's likely that an outfield player will have to take over the gloves. That is also the case if the goalkeeper gets sent off during a penalty shootout – perhaps for violent conduct or a second yellow card if they celebrate a save in an over-elaborate fashion.