Everyone makes mistakes, and in the ultra-fast world of professional football, match officials have just milli-seconds to make the right decision during key moments. There are times when tackles fly in that look dreadful in real time, but after inspecting a replay it becomes clear that maybe the contact wasn't as violent as first thought.
Exhibit A was Alexis Mac Allister's high challenge on Bournemouth's Ryan Christie in a game between the Cherries and Liverpool in August 2023. At first glance, it appeared to be a naughty one, but after consulting the replays it became clear that – while the Argentine's foot was high, there was no real malice or intent to injure.
Mac Allister was shown a red card by Thomas Bramall, which given the speed of the incident is understandable. So, what happened next? Was Mac Allister forced to accept his three game ban, or could Liverpool appeal the decision and hope to have it overturned?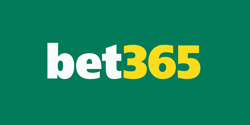 bet365 6 SCORES CHALLENGE
Predict scores to win up to £1,000,000!
We're giving you the chance to win up to £1,000,000 by predicting the scores of just six Soccer matches, every week at bet365! With the 6 Scores Challenge, all is not lost if you fall short on one or two results, we're also offering prizes for three, four and five correct results.
New and eligible customers only. Free to play. T&Cs apply. Registration required. #ad
Can You Appeal a Red Card in Football?
There is an avenue that allows a football club to appeal the red card shown to their player, and that's exactly what Liverpool did in the case of Mac Allister – Reds boss, Jürgen Klopp, claiming that his side had been 'punished enough' by having to play the last half-hour against Bournemouth with ten men.
The appeal was heard because Mac Allister was shown a straight red card – had he been the victim of two yellow cards, no matter how dubious, then there would be no opportunity to appeal… strange but true. That was the case when Takehiro Tomiyasu was dismissed for two bookable offences during Arsenal's clash with Crystal Palace.
The timing is also important: for Premier League games, the 'wronged' club have until 5pm two business days after the incident to lodge their appeal. What is also interesting if that an appeal is considered to be 'frivolous' by the FA, i.e. if the red card was clearly justified, then the player's suspension can be extended from three games to four – a tax on wasting the authority's time, if you will.
Can a Red Card Be Rescinded in Football?
Once that appeal has been lodged with the Football Association, their Independent Regulatory Commission will take a look at the video evidence, read the reports of the match official and then make their decision on whether the red card will be overturned or not. If the appeal is successful, the red card can be retrospectively rescinded – meaning that the player won't have to serve a suspension of any kind. They are allowed to play in their club's next game as a result.
Due to the imposition of VAR officials in Premier League games, in theory every decision taken will be the correct one. When a referee is decreed to have made a 'clear and obvious' error in their decision making, the VAR official can step in, communicate with the official and invite them to take a look at the pitch side TV to reconsider their original verdict.
Therefore, if you think about it, a red card has two lines of defence – firstly, the referee and, secondly, the VAR assistants watching on from their bunker. So, in theory at least, every red card should be a correct decision – negating the likelihood of a red card being rescinded. In the case of Mac Allister, you wonder how the on-field match officials and the VAR chief all managed to come to the 'wrong' conclusion.
Can VAR Overturn a Red Card Decision?
Designed to minimise the number of wrong decisions taking place on the football field, VAR was introduced in 2016 to offer a backstop of support to match officials. VAR officials can watch the action courtesy of dozens of different camera angles, slowing down replays frame by frame in a bid to ensure that every call made in a football game is the correct one. It's not an exact science and they do occasionally get things wrong all the same.
There's four instances in which a VAR official can become involved in a red card decision:
DOGSO – denying a goal or goalscoring opportunity
Serious foul play
Violent conduct
The use of offensive or insulting language or action
Although the VAR chiefs cannot overturn red card decisions off their own back, they can encourage the referee to reconsider their original call – the pitch side TV enables the referee to watch replays of incidents as many times as they need to. If they believe they have initially made the wrong call, they have the power to rescind their red card, with the player returning to the pitch.
That's exactly what happened when Tottenham and Chelsea locked horns in February 2023. A scuffle broke out at the Tottenham Hotspur Stadium, and after the dust had settled referee Stuart Atwell decided to send off the Blues' Hakim Ziyech. The Moroccan began to walk off the pitch, but was stopped when Atwell was summoned for a VAR check.
Convinced he'd made the wrong decision, Atwell effectively called Ziyech back onto the pitch. VAR can also intervene when there has been a case of mistaken identity – that is, the referee has sent off the wrong player. The video official will buzz the referee to confirm their error to them, which ensures that the right player receives their marching orders. So, while VAR cannot independently overturn a red card, the video official can guide the on-field referee in that direction. It's up to the individual as to whether or not they heed the VAR recommendation.