For any player at a professional football club, it will be their dream to become one of the team's biggest icons and underline their status by being a fan favourite with supporters. However, while it might be the case in modern-era football that stars will often switch clubs thanks to an eye-watering price tag, some players can have trouble adjusting to the intense scrutiny.
Although footballers might essentially be seen as celebrities who are constantly in the public eye, there have been plenty of occasions where a player has made the news for all the wrong reasons. Despite there being times where a player's misconduct will be dealt with internally by the club themselves, some stars have seen their behaviour result in their contracts being terminated and booted out of the exit.
With players and clubs now heavily represented by a number of different lawyers and attorneys, we have taken a look at whether a club can fire one of their players even if they're still under an active deal?
Are Football Clubs Legally Allowed to Fire One of Their Players?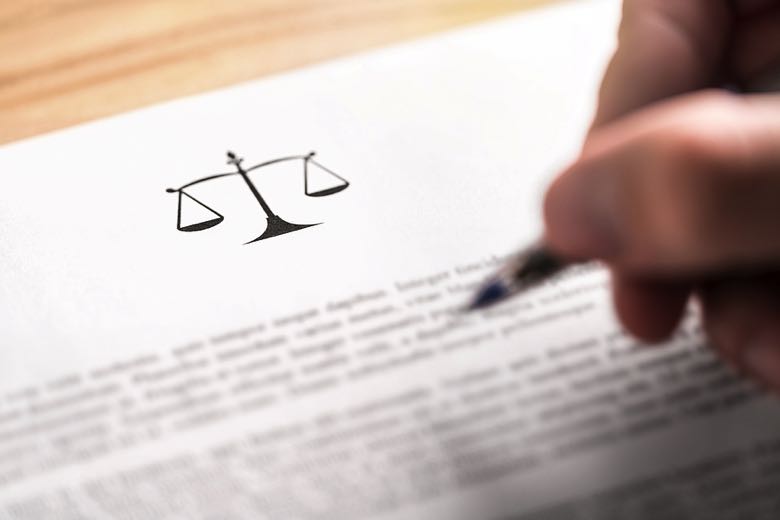 While it might often be seen as a last result for a club to have to fire one of their players for one reason or another, they are within their right to take that course of action. With a significant amount of time and money spent by any club when they're either signing a new player or extending a current deal, each team has a department of lawyers who will spend hours looking over each line of their legal paperwork.
Contract Clauses
Although it is sometimes the case that a team and one of their players will mutually agree to terminate their contract, a club sacking one of their stars without an agreement from both parties really is the final straw. Essentially, when any player signs either a new deal or a contract extension with a professional football club, that team's lawyers will make sure a clause is included where the club can fire that player if they bring the team's reputation into disrepute.
Maintaining the Integrity of the Club's Image
This means that if the club believes a player's behaviour has directly affected the honour or integrity of their image, then they will be within their legal rights to sack that player, even if they do not have their consent. However, while teams would prefer the chance to simply sell that player who finds himself at the heart of a controversy, a sacking can turn into an incredibly messy affair.
Plausible Reasons for Firing a Player
Simply making the choice to cut ties with one of their players and lose out on any kind of financial return, clubs must make sure that they have a legitimate and plausible reason for sacking one of their employees. Although clubs might have the power to fire one of their players if they believe they have brought the club into disrepute, the player themselves could disagree with that decision and could seek compensation in the courts.
Serious Crimes
Although it might be the case for 99% of elite-level players that they go on to live every child's dream, sometimes those superstars find their careers quickly spiral into a nightmare due to matters off the pitch. While most professional footballers might be portrayed as A-list celebrities by both the public and the press, they're not immune from the laws that everyone must abide by.
With the likes of former Everton coach, Duncan Ferguson, and Arsenal icon, Ian Wright, both spending time in prison, there have been a handful of occasions where a player has received the most stringent of punishments for their crimes.
Adam Johnson Fired After Sexual Assault with Minor
In what was a story that rocked English football in 2016, one-time Three Lions international, Adam Johnson, was jailed for six years after engaging in sexual activity with a 15-year-old fan during his time at Sunderland. Unsurprisingly, the former Manchester City forward was immediately sacked by the Black Cats and condemned by the club for his actions.
Joey Barton Re-Joined Team After 74 Days in Prison for Common Assault
However, while any player that is convicted of a serious crime and incarcerated for a period of time tends to be sacked by their team, there have been occasions where a club has stood by their player. For example, despite serving 74 days in prison for common assault and affray after an incident in 2007, former England international, Joey Barton, was not fired by Newcastle. Instead, the ex-QPR midfielder rejoined the Magpies following his release from prison and spent two more seasons at St. James' Park.
Physical Altercations
While former Manchester United icon, Eric Cantona, might have somehow avoided being sacked by the English giants following his infamous 'Kung-Fu Kick' at Selhurst Park in 1995, other players haven't been so lucky. Although the likes of Johnson might have been sent to prison for more serious offenses, a physical altercation is one of the most common reasons why a player will be sacked.
With a football training ground always an incredibly competitive environment as all players are desperate to earn their spot in the starting XI, there have been plenty of public bust-ups between teammates. However, there have been some incidents where a player's actions have been deemed to have been so severe that they have been immediately fired by their club.
Dennis Wise Fired for Altercation with Teammate
In 2002, Leicester City were forced to sack former midfielder, Dennis Wise, after the ex-Chelsea skipper was involved in an altercation with teammate, Callum Davidson, while on a pre-season tour of Finland. With Davidson suffering both a broken nose and jaw, Wise was sacked by the Foxes after making just 17 appearances.
Patrice Evra Contract Terminated
While Cantona might have managed to avoid the chop from Manchester United following that famous incident between himself and a Crystal Palace supporter in 1995, another former Old Trafford star wasn't as fortunate. Producing his own 'Kung-Fu Kick' moment after an altercation with a spectator while plying his trade with Marseille in 2017, Patrice Evra had his contract terminated by the French side with immediate effect.
Drug Use
While it might have become somewhat regular in other sports, such as boxing, where they have struggled with the use of performance-enhancing drugs, it is far less of an occurrence in the world of football. Although former Premier League icons, such as Paul Gascoigne, Paul Merson and Tony Adams, might have dealt with public substance abuse issues, this is another reason why a club could fire one of their players.
Abel Xavier Fired for Steroid Use
After being handed an 18-month ban by UEFA after returning a positive test for an anabolic steroid in 2005, ex-Middlesbrough star, Abel Xavier, was quickly on his way out of the Riverside. Failing in his appeal against UEFA's sanctions, the 20-cap Portugal international had his contract with Boro immediately torn up.
Adrian Mutu Fired for Positive Cocaine Test
While Xavier's firing from Middlesbrough might have been for the use of performance-enhancing drugs, a positive recreational drugs test is another possible reason why a player can be given the sack. Undoubtedly the most notable example is that of former Chelsea striker, Adrian Mutu.
Bagging four goals in his opening three Premier League appearances for the Blues, it appeared that the Romanian captain was an instant hit. However, despite arriving in west London for just shy of £16 million in 2003, Mutu was quickly forced out of the English capital not even a year later after he returned a positive cocaine test.
Along with being handed a seven-month ban and a £20,000 fine from the FA, Mutu's contract was terminated and Chelsea went on to seek substantial compensation after having breached the terms of his deal. The Premier League outfit were successful in their lawsuit, and Mutu was forced to pay £15.2 million in compensation, along with being chucked out of Stamford Bridge.
Racism
With there an ever-growing push by footballing bodies across the globe to try and stamp discrimination out of the game, it isn't just supporters who have found themselves at the heart of a racism storm. Although historic incidents of racism, such as Luis Suarez's altercation with Patrice Evra, might not have led to a player being sacked by their club, there have been some notable occasions where a team has given one of their stars the boot.
Nicolas Anelka Fired for Racist Gesture
One of the most high-profile incidents was West Brom's decision to sack former Liverpool and Real Madrid striker, Nicolas Anelka, following a brief spell at the Hawthorns in 2014. After finding the net against West Ham United in a Premier League fixture, the ex-France international did a 'quenelle' gesture during his celebration and was immediately sanctioned by the Football Association.
With the 'quenelle' gesture deemed by many to be an anti-Semitic symbol, reminiscent of the Nazi salute, Anelka was banned for five games and fined £80,000. However, while the FA might have been quick to act, West Brom decided to take matters one step further as it was announced in March 2014 that they had sacked Anelka for what they branded 'gross misconduct'.
Danilo Avelar Fired for Racist Comment
Likewise, the one-time Los Blancos striker is not the only player who has been fired by their club following an alleged act of racism. In June 2021, Brazilian giants Corinthians rescinded the contract of defender Danilo Avelar after he made a racist comment during an online match on the video game Counter-Strike.