When the weather turns chilly outside and the ground starts to harden with frost, you might think that football as a sport would take a much-needed break. But not a bit of it. In fact, in England at least, the fixture list ramps up a notch during the coldest months, rather than the other way round.
Although a far cry from the 1960s, when games were actually played on Christmas Day, believe it or not, there is still a hectic schedule of action in and around the festive period – the 2023/24 season, for example, will see Chelsea fans have to make the 250-mile round trip to Wolverhampton on Christmas Eve.
Across Europe and other parts of the world, some of football's governing bodies HAVE implemented a winter break, shutting down their leagues for the festive period and well into January. So, why hasn't English football followed suit?
Why Is There No Winter Break in EPL?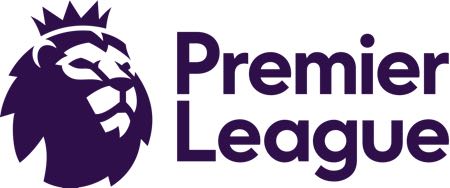 The actual answer is that the Premier League does have a winter break – it just doesn't coincide with Christmas, as is the case in other competitions around the world. To make the winter break happen, EPL chiefs have effectively split a normal weekend's action across two weekends – meaning that teams will have a blank week at some point for rest and recuperative purposes.
The downside is to make that a possibility, FA Cup fifth round ties have been moved to midweek – essentially meaning that the players will be forced into another gruelling mini-schedule elsewhere during the season. At Christmas, some will be forced to play three games in the space of just nine days. The bleakest months of winter are, ironically, a nice little earner for the Premier League. When they sold their last package of TV rights, they were able to convince Amazon to take a small bundle of games for a handsome sum – this deal included games throughout December and around the Yuletide period.
Football at Christmas tends to be a nice earner for all involved, with many fans off work and so able to watch games either in person or on TV – these increased audiences help to temporarily inflate the cost of advertising during festive games, which is another reason why the Premier League and its broadcast partners would be so resistant to a winter break over Christmas.
Has the Premier League Ever Had a Winter Break?
Back in 2020, the Royal College of Podiatry – in conjunction with stats firm OPTA – released the findings of a study that found that Premier League footballers are more likely to suffer an injury than their counterparts in the other most prestigious divisions in Europe. The results were skewed, somewhat, by the number of injuries EPL stars suffered during the chaotic winter period – 2.3 per game, on average, compared to 1.9 in the other leagues.
Make no mistake, a large proportion of these are muscle injuries from players entering the 'red zone' – a period of physical fatigue that makes torn and pulled muscles more likely. So, have the powers that be in English football heeded the warnings? Sort of, with a winter break first implemented during the 2019/20 season. But even then, some clubs were forced to play in the FA Cup during the break – Liverpool boss Jürgen Klopp famously 'boycotting' the game against Shrewsbury Town and delegating responsibility to Under-23s manager, Neil Critchley, and his young team.
It is not a complete shutdown, either, as is the case in many other leagues around Europe, but that partial break held either in January or February. It returned for the 2021/22 season, with players on lighter duties over the course of a fortnight, while during 2022/23 a formal mid-season rest was impossible due to the scheduling of the World Cup.
Why Did They Stop Playing Football on Christmas Day?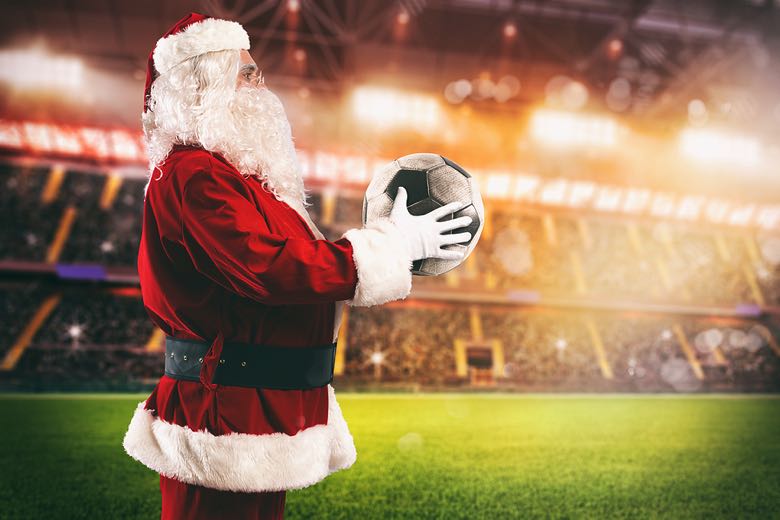 If you thought the fixture list was bonkers around the festive period these days – and those having to travel on Christmas Eve to watch their team have every right to feel aggrieved, spare a thought for the players from yesteryear. In the first half of the 1900s, it was not uncommon for teams to play on Christmas Day – such was the demand from supporters for something to do (remember, this was in the time before television, internet, game consoles etc). Leisure time was at a minimum during the time period, so spending it wisely – rather than lounging on the sofa – was the order of the day.
The clubs themselves were only too happy to take advantage of an uptick in attendances, with teams often tasked with playing a ridiculous three games in four days over Christmas and at Easter during this period – in 1913, meanwhile, Liverpool incredibly played on Christmas Day, Boxing Day and the 27th of December. But after the Second World War, tastes shifted towards Christmas Day being a time for family – with football instead moved to Boxing Day to accommodate that trend. It has remained that way ever since, with the last English top-flight game played on Christmas Day taking place back in 1965.
Which Football Leagues Have a Winter Break?
While English football has remained resistant to a winter break, for the most part, for other major leagues around the world it is a unmovable feature of the fixture list. In the German Bundesliga, for instance, the players will battle it out up to the last weekend before Christmas (usually), before enjoying a hiatus of around four weeks before they return to action in January.
French football has its own winter break known as 'la treve' – which translates as 'the truce'. In 2023/24, Ligue 1 players will down tools on December 20 and return on January 13. But some competitions have followed the Premier League's lead with an abridged winter break. In the Spanish La Liga, the hiatus lasts for barely a fortnight over the Christmas period – the warmer climate in Spain ensuring that games can go ahead without the fear of frost and snow. And, during the 2023/24 campaign in Italy, the players in Serie A won't have a Christmas break at all – playing on December 22-23 and 29-30.