While both young and older fans might live for the chance to watch their team playing live under those bright lights on a Saturday afternoon, there can sometimes be chaos within the stands. Whether it be a father taking his son to their first game or a long-time season ticket holder going to cheer on their side, all fans want the chance to enjoy their day out amidst a peaceful environment. With issues over recent times, supporters have found themselves coming under some growing scrutiny.
With it feeling like there is a constant flow of fines and sanctions being placed on clubs and national sides over recent years, the question remains – why are clubs punished for the behaviour of their fans? In this in-depth look, we have taken a glance at why exactly the clubs are punished for their supporters' behaviour and some of the most stringent sanctions that have been placed on those clubs.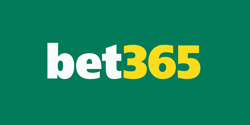 bet365 6 SCORES CHALLENGE
Predict scores to win up to £1,000,000!
We're giving you the chance to win up to £1,000,000 by predicting the scores of just six Soccer matches, every week at bet365! With the 6 Scores Challenge, all is not lost if you fall short on one or two results, we're also offering prizes for three, four and five correct results.
New and eligible customers only. Free to play. T&Cs apply. Registration required. #ad
Why Are Clubs Punished for Fan Behaviour?
For as long as there have been supporter altercations at football matches, there has been the ongoing question as to why a club itself is punished for something that is completely out of their hands? In short, it has been deemed by football authorities across the globe that any given club will be held fully responsible for the actions of its supporters both before and after the final whistle.
Forces Fanbase to Behave
Essentially, these governing bodies feel that by punishing a club for the actions of their supporters following some kind of incident will almost force that fanbase as a whole to be more vigilant on a matchday.
Along with being announced by Scottish Justice Secretary Humza Yousaf in May 2021 that 'strict liability' could be implemented, this is heavily the case for football clubs and national teams across the board. Basically, 'strict liability' means any party or organisation can be punished even if they themselves played no part in the incident, or even had any intent to.
With the English FA making the controversial decision to enforce 'strict liability' on football clubs in 2014, this ruling was also followed by UEFA which implemented its own regulations just three years later. In what was a real attempt to try and punish those offenders by directly affecting one of the things that their care about the most – their football club or national side – both UEFA and the FA have some very stringent rules on what a team could be punished for.
Punishable Instances
Listed below, we have taken a look at some of the reasons why a specific club or national team could be punished for the actions of their supporters.
The use of pyrotechnics or fireworks within a stadium
Throwing objects
Invasion of a pitch or an attempt to gain access to the field of play
Interrupting or an offensive disturbance to a national anthem
Vandalism
Any offensive language or gestures
Banners or messages that are political, religious or cause any offense
Physical altercations or intimidation
Historical & Modern Era Issues
While European football might stand as the pinnacle of our wonderful sport, it is no secret that it has had to deal with some rather public issues behind the scenes when it comes to fan altercations. The most notable reign of supporter trouble came during the 1970s and 80s when football hooliganism was often referred to as 'The English Disease' – a tag it has still struggled to distance itself from over the past decades.
'The English Disease'
With a long list of football supporters forming what they billed as their own hooligan 'firms', English fans had quickly gained an unwanted reputation for their antics both at home and abroad. As thousands of arrests were made during English football's darkest era, the UK government has since tried to implement a widescale crackdown on football-related violence over the past 30 years.
However, while it might be the 70s and 1980s that stand out as bar far the most notorious era when it comes to fan issues, the ugly side of 'The World's Game' has once again become far too prominent over recent years. Although fellow European countries, such as France and Italy, might have also seen a worrying increase in fan altercations, a survey released in January underlined just how much of a slippery slope England's top-flight is currently on.
36% Increase of Disorderly Incidents
Policing figures in January 2022 showed that there had been a 36% increase in the number of Premier League games with incidents of disorder throughout the first half of the 2021/22 campaign. The large majority of these incidents involved either pyrotechnics or missiles being thrown onto the pitch or at a player. Likewise, while Premier League teams might have upped their messaging in regards to getting their fans to behave in a respectful manner, the rather drastic rise in hate crime incidents is another huge concern for football as a whole.
With the likes of England international Raheem Sterling receiving racist abuse at Stamford Bridge just three years ago, January's survey showed that hate crimes during the first half of the 2021/22 campaign had risen from 146 up to 206.
What Punishments Tend to Be Handed Out to Clubs or Countries?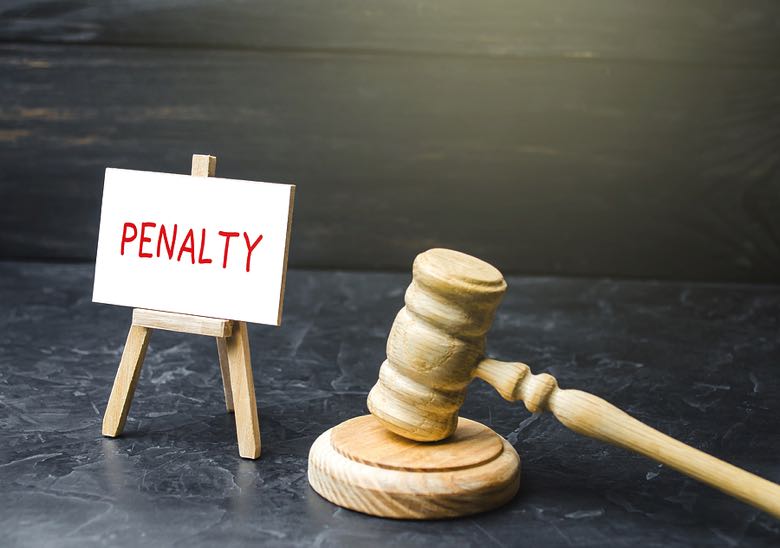 While football clubs across the globe might be desperate to try and stamp out supporter trouble in order to make the game a safer and more enjoyable experience for all, they would also like to avoid the hefty fines that come their way. However, although each club might tend to be hit with a significant fine if one or a group of their supporters is deemed to have acted inappropriately, UEFA does offer other more extreme punishments.
Full or Partial Stadium Ban
In the case that the governing body deems that a fanbase has stepped over the line in more an extreme manner, then they tend to hand out a full or partial stadium ban for a select amount of fixtures. While the likes of Lyon might have been one of the few club sides that have been hit with a stadium ban, this does tend to be the case for international sides and their supporters.
Fines
Arguably the most notable sanctions that have been handed out in recent times is the €185,000 fine that Hungary received for their fans' behaviour after a World Cup qualifying matchup against England in September 2021. Likewise, Hungary were also hit with a two-match stadium ban and they joined the likes of Croatia, Romania and Montenegro on the list of nations who have suffered the strongest of punishments.
Al-Masry SC
Although some teams and their executives might feel that the club themselves should not be punished for the actions of a small group of their fanbase, those pleas often fall on deaf ears. While a stadium ban or a financial penalty might be the most stringent of punishments UEFA tends to dish out, it is undoubtedly Egyptian side, Al-Masry, that has received the most punishing of sanctions.
In what was a tragic day for the whole of the footballing world in 2012, 74 supporters lost their lives as an explosive riot took place when Al-Masry faced off against Cairo rivals, Al-Ahly. As a result of those horrific scenes a decade ago, Egypt's footballing authority made the groundbreaking announcement that Al-Masry had been suspended from competing for two seasons due to a clear failure in controlling their fans.
Could Even Stricter Punishments Be Handed Out for a Fan's Behaviour?
Although many clubs might feel that it is unfair that they're punished for the acts of a minority of fans, there has been somewhat of a push in recent times to increase the sanctions that clubs can receive. During his time at Kilmarnock in 2019, current Scotland boss Steve Clarke stated that he feels clubs should actually have points deducted if supporters of that side are involved in high-profile incidents.
Point Deduction
With many left shocked after watching Sheffield United's Billy Sharp get physically assaulted by a Nottingham Forest supporter following the Blades' play-off defeat in May, the talk regarding a points deduction has increased. While it might still be extremely rare to see a team or nation handed a points deduction for their fans' behaviour, there has been a couple of exceptions.
Arguably the most notable time where a points deduction has been handed down by a governing body is that of Croatia in 2015. Coming under a huge amount of scrutiny seven years ago as a swastika was chemically seared onto the middle of the pitch ahead of a meeting against Italy, the Blazers were hit with a one-point deduction during their European Championships qualifying campaign.
Along with that unprecedented point deduction, Croatia were also fined €100,000 by UEFA and handed a two-match stadium ban. Likewise, following a fan protest from Blackpool supporters in 2015 that saw their Championship fixture with Huddersfield have to be waved off, the Lancashire-based side were handed a suspended three-point deduction.