Once upon a time, the main way that professional football clubs identified players they wanted to try and sign was by sending a scout to watch them play before reporting back with their findings. If the scout was lucky, that might involve a trip to a nice European city or the sultry heat of a South American country. The less fortunate might find themselves checking out a non-league goal machine in front of one man and his dog.
The nature of football scouting has changed somewhat in recent years to incorporate a more data-led approach, which allows clubs to analyse a broader range of players and find those with the attributes they are looking for.
But many clubs still rely on the old faithful 'eye test' when scouting players, so those that impress at lower league and even non-league level still have an opportunity to get spotted by those looking for raw young talents or a slightly-older diamond in the rough.
How Do Football Scouts Work?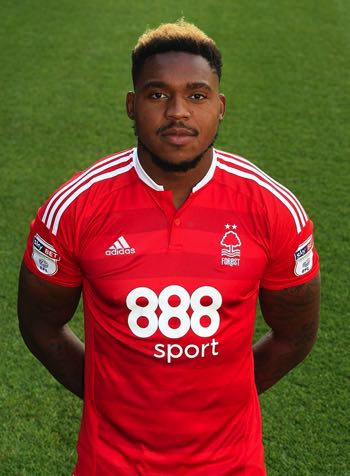 The job of a football scout entails two possible roles: to watch a specific player in action first hand to gauge their ability and temperament, or they will travel to games speculatively in the hope that they will spot a player or two that could be useful additions for their club.
The latter is pretty rare these days – football club recruitment tends to be smarter and leaner now than in years gone by, but the former scenario is very much still a necessary part of the transfer process.
A scout will be tasked with grading the player's technical ability and a host of other attributes, such as their positioning, work rate and interactions with their teammates, in a bid to create a profile on them. Those that impress may be watched again, potentially with the interested club's manager or assistant in tow.
That's scouting at the top levels of football, but in the lower leagues – where resources are scarce – scouting non-league players, who will be available for relatively tiny transfer fees and salaries, can still yield dividends.
Peterborough United are a club that has formed a habit of yo-yoing between the Championship and League One, but even in the third tier they routinely outperform their budget and expectations thanks to their savvy scouting of the semi-professional game.
They have signed the likes of Dwight Gayle, Britt Assombalonga and Aaron McLean from the lower reaches of English football, and the former would net them more than £13 million in transfer fees, bonuses and add-ons when he left Posh for Crystal Palace.
While the majority of scouts are deployed to find potential signings, some will have a more tactics-related brief. They will be asked to watch an upcoming opponent play, making notes on their key players and style, and this information will be used by as manager to inform how they set their team up to combat the opponent's strengths and exploit their weaknesses.
Do All Football Teams Have Scouts?
While not all professional clubs directly employ their own scouts, most will have access to a scouting network of some kind. Scouting is typically a part-time or contract position, with scouts deployed for a specific purpose – i.e. when the data has flagged a player of interest, or when a club faces a game against an opponent of whom little is known.
Football scouting is very much a global pursuit, and that's why some clubs contract their scouts who live in countries all over the globe. For example, the Spanish side, Sevilla, once had a scouting network made up of more than 700 individuals around the world.
Increasingly, clubs are being acquired and managed as a portfolio. Think the City Football Group – they have Manchester City, New York City, Melbourne City, Girona, Yokohama and many more. Here, a scout may be employed by the group, rather than an individual club, and be tasked with finding new players suitable for each team as required.
What Do Football Scouts Look For?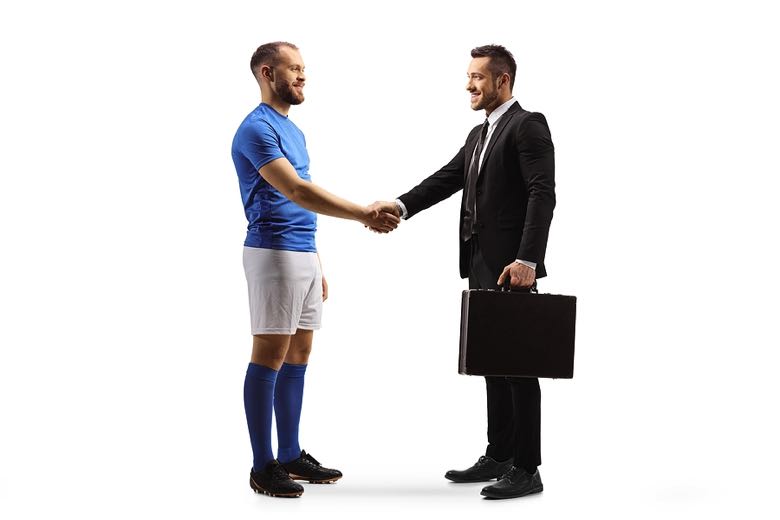 A football scout's primary objective when watching a player is to determine whether they have the skillset to thrive with their employer. By 'skillset', that typically means whether or not they have the technical ability to step up in class, with many players scouted moving up through the leagues or from one country to another.
Other tangibles, such as their tactical knowhow and their football intelligence, will also be monitored by the scout to provide their club with a more holistic view of the player in question. Are they willing to receive the ball in tight spaces? Is their first instinct to pass the ball forwards positively? So, they have the inclination to move into smart positions through natural, intelligent movement?
Scouts will also be looking out for signs of the player's attitude. They will be making notes on the individual's application – did they work hard? Did they shy away from tackles? Did they display positive body language, rather than berating their teammates and the referee? Although a scout can't always determine a player's mental attributes from watching them for 90 minutes, plenty of indicators can reveal themselves.
Football managers tend to like those individuals that show leadership instincts too. That doesn't mean simply barking out orders; it can also be a function of leading via their actions, e.g. by throwing their body in the way to block a shot, or even by making a 50-yard dash to run into space or cut off a potential counter attack. A scout will be analysing a player's character in this way.
Ability, application, attitude – that's the triple AAA that football scouts have looked for in players for decades, and that is still very much the order of the day now as well.
How to Get Scouted in Football
Getting scouted in football is a difficult task, with thousands of players vying for a relatively small number of professional and semi-pro contracts. The big clubs have scouts on the road looking for young talents at provincial games and those involving their feeder teams – even at local level, it's important that you play for a club that has a proven trajectory of producing players that at least secure a trial at a professional side, even if they don't quite make the grade. Some cities of the UK, such as Manchester and Sheffield, have an excellent record of producing top-level players.
Believe it or not, children as young as six or seven can be scouted, but at that age it should all be about enjoyment – trying to force a child into extra training or studying tactics is a no-no, unless they request it themselves. For older children, teenagers and even those in their early twenties, it's important to remember what scouts are looking for. They seek players with stacks of technical ability, but who also show an appreciation for the tactical side of the game, who work hard and who evidently have the hunger to achieve big things in the sport.
Remember those parameters every time you take to the pitch, and let them guide you when training or even simply working on your fitness independently. If you want to be a professional, you have to think and act like one, because a professional outfit is unlikely to take a chance on a player that is amateurish when it comes to tactical acumen or physical conditioning.
It's worth studying those who play in the same position as you. Some of the best players in the world have spoken in glowing terms about the likes of Paul Scholes, and thanks to YouTube and the like you can watch hours of footage of the former Manchester United star in action.
Imitation is the sincerest form of flattery, after all, so why not study the tapes of the best players in your position to see if it helps to improve your game. Get better, work hard, practice, play for the right club and try to balance talent with the good fortune to be spotted by a scout on a given day – that's the general recipe for success when it comes to being scouted in football.