With player wages continuing to skyrocket with each given year and rising costs generally, there have been plenty of times where a team have come under financial turmoil. Although most club owners among the elite leagues might have deep pockets that often roll into the billions, that doesn't mean that they can't be mismanaged and end up in negative.
With some notable examples over recent times, there is always a huge amount of concern both behind the scenes at a club and amidst their fanbase when a team is placed into administration. We have taken a look at what exactly administration is in the world of football and what are the penalties for a club when they are placed in that financial crisis.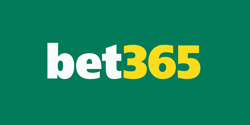 bet365 6 SCORES CHALLENGE
Predict scores to win up to £1,000,000!
We're giving you the chance to win up to £1,000,000 by predicting the scores of just six Soccer matches, every week at bet365! With the 6 Scores Challenge, all is not lost if you fall short on one or two results, we're also offering prizes for three, four and five correct results.
New and eligible customers only. Free to play. T&Cs apply. Registration required. #ad
What Is Administration & Why Do Clubs Fall in That Bracket?
With the likes of England's EFL desperate to try and find some way to get on top of clubs' finances, there is no greater concern for football fans than watching their side's fate hang in the balance. Essentially, a team will be placed into administration when they're spending more money than they're making and they are no longer in a financial position where they can pay their bills.
When a club is placed into administration they will lose all control of the company and that power will be handed over to a designated 'administrator' – something we will come onto later. While a club's finances might be in such a critical state, being in administration does offer the chance for that club to keep running while the administrator seeks a new owner to take charge.
Creditors Cannot Take Action
Being in administration means that creditors cannot take action against the club as there is a statutory moratorium in place. Essentially, this is an embargo on creditors taking legal action against the club for a set amount of time. Likewise, administration, under the "football creditors rule", requires all football-related debts such as outstanding transfer fees and staff wages to be paid first.
With the prospect of going into administration putting the livelihoods of hundreds of people who work behind the scenes in jeopardy, a club could fall into this financial crisis due to a number of different reasons.
Along with player wages only continuing to skyrocket over recent years, a team could also take a major hit due to a miscalculation in their start-of-season predictions. This could be either simply overestimating how many tickets will be sold over a season or the prospect of relegation and what is a critical financial blow.
What Does an Administrator Do?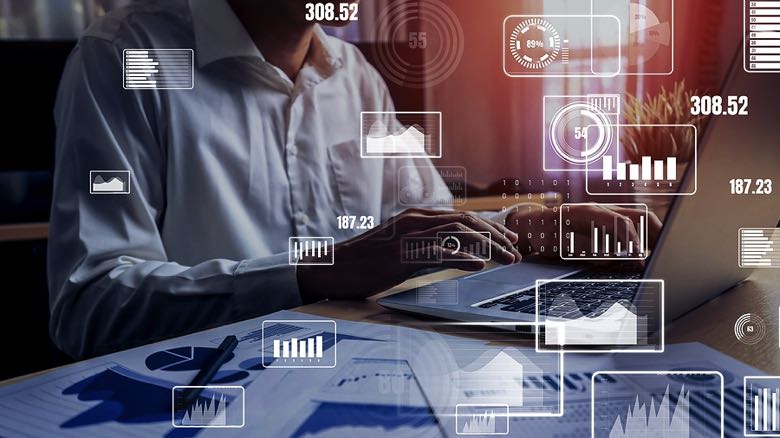 As alluded to earlier, when a football club is placed into administration, they will tend to have their day-to-day activities controlled by what is called an 'administrator'. With that club deemed to be in such a financial crisis that their future is hanging in the balance, it is the role of an administrator and their fellow accountants to find the best possible solution.
Designated Administrators
However, while an administrator might be in place to try and find the best way that a football club can get themselves out of this position, they're also in that role to serve the parties that are normally owed a substantial amount of money. Along with overseeing the day-to-day activities at the club, the designated administrator will also have the power to sell a team's players in order to help balance the books and raise some funds. Likewise, areas such as a club's training facilities and merchandise is also controlled by the administrator and their team.
Football Super Creditors
As the administrator will be overseeing all financial issues that fall under the club's name, they will also try and seek a deal with creditors to reduce the amount of debt they have to pay. When the administrator and their team do start to raise some much-needed funds, they have a tier of creditors, known as Football Super Creditors, who must be paid their money first.
Players
Managers
Other Football Clubs
The Professional Footballers Association (PFA)
The Football League
The Premier League
Company Voluntary Arrangement
While administration might be a term that is well known in the world of football, it is not that common that people are aware of a 'company voluntary arrangement'. As described by the British government – a 'CVA' means that if a limited company is insolvent, it can use a Company Voluntary Arrangement to pay creditors over a fixed period.
Although a company voluntary arrangement is not strictly the same as administration, England's EFL still regards a CVA as an insolvency event. Likewise, in a bid to make sure that any application for a company voluntary arrangement is not an attempt to find a loophole in their rules, the EFL will hand out an automatic 12-point deduction for any team that receives a CVA.
What Is the Difference Between Administration & Liquidation?
When a football fan watches their beloved club be placed into administration, it is important to know what the difference is when it comes to the potential liquidation of their side. While administration might be a phrase that is most commonly linked to the world of football, liquidation is something that happens to businesses across the board.
Although being placed in administration might almost hand a team a lifeline as they look to balance their books and start fresh, liquidation is a far more heartbreaking outcome for anyone associated with that club. Essentially, a club will be liquidised when the designated administrator has reached a stage where they are simply unable to find any way to settle the outstanding debts. Seen as a complete last resort, liquidation means for a football club, like any other business, that their company will come to an end and their assets will be divided among the claimants.
What Are the Penalties for Being in Administration?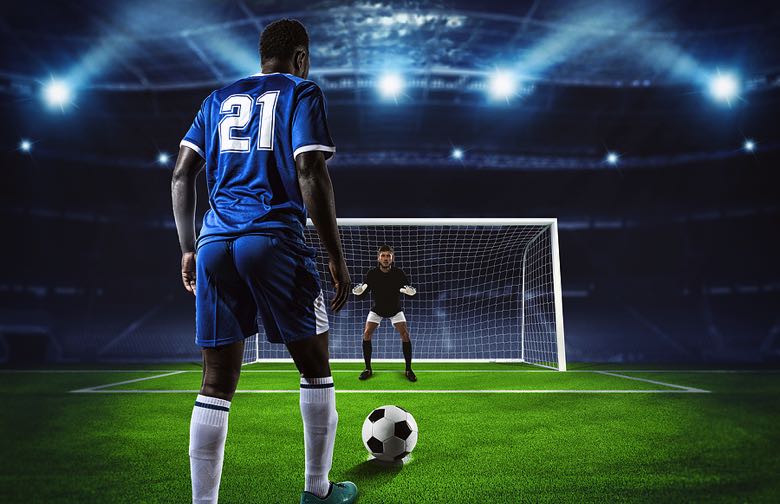 When a football team at any level is forced to be placed into administration, there is more to that decision than just the hefty financial ramifications that are included. While that team might be forced to part ways with their players, merchandise, and sometimes even their playing facilities in order to balance their books, they will also be hit with other sanctions.
Automatic 12-Point Deduction
For example, under the guidelines of England's Football League (EFL), any team that enters administration will be handed an automatic 12-point deduction. This automatic points deduction will be handed out to any team, no matter which stage of the season they officially enter administration.
However, while a 12-point deduction might be the general rule for any team that falls into administration, there can be some more severe punishments that are piled onto that team. Over the past two decades, there have been a host of teams from across England's footballing pyramid that have been handed some noteworthy extra sanctions.
Failing to exit administration or agree to a CVA ahead of a new campaign, Bournemouth (2008), Rotherham (2008), Luton (2007), and Leeds (2007), were all forced to start their upcoming campaigns with a 17-point deduction. Likewise, along with those hefty financial issues and points deductions to deal with, the infamous case of Scottish giants Rangers stands as one of the most notable when it comes to the world of administration.
The Case of the Glasgow Rangers
While the Glasgow heavyweights might have managed to bounce back over recent years as they booked their spot in the final of last season's Europa League, the Blues were on the brink of going bust just a decade ago. Dealing with a host of financial issues back in 2012 and hit with a 10-point deduction by the SPFL, the former Premiership champions were not done there.
In what was a ruling that sent shockwaves across the whole of European football, Rangers were also relegated all the way down to Scotland's fourth-tier for the 2012/13 season.
What Clubs Have Entered Administration over the past 15 Years?
While Rangers' remarkable spiral back in 2012 might stand as one of the most high-profile when it comes to footballing administrations, they're far from the only British side who have come across hard times. With Derby County becoming the most recent side to add themselves to the list as they were placed into administration back in September 2021, the likes of Premier League outfit Leeds have also found themselves fighting for survival.
Although English football might be desperate to try and sure up each club's finances, the FA will be worried by the vast amount of teams from up and down the county who have entered administration.
Current English Teams Who Have Entered Administration in Past 15 Years
Listed below are all of the current English teams among the professional ranks who have entered administration over the past 15 years and both the initial and extra points deductions that they received.
Club
Entered Admin/Received a CVA
Left Admin/Completed CVA
Points Deduction
Derby County
September 2021
July 2022
-12 points
Wigan Athletic
July 2020
March 2021
-12 points
Bolton Wanderers
May 2019
August 2019
-12 points
Coventry City
March 2013
June 2013
-10 points
Port Vale
March 2012
November 2012
-10 points
Portsmouth
February 2012
April 2013
-10 points
Plymouth Argyle
March 20122
October 2011
-10 points
Portsmouth
February 2010
October 2010
-9 points
Crystal Palace
January 2010
August 2010
-10 points
Stockport County
April 2009
June 2010
-10 points
Southampton
April 2009
July 2009
-10 points
Rotherham United
March 2008
April 2008
-10 points

-17 points

Bournemouth
February 2008
July 2008
-10 points

-17 points

Luton Town
November 2007
July 2008
-10 points

-20 points

Leeds United
May 2007
July 2007
-10 points

-15 points