Once upon a time, a football club would send one of their scouting team to take a look at any players that had drawn their interest. Identifying new talent was easy enough at the top levels of the beautiful game – the 'eye test' was deemed sufficient to spot individuals, but scouting a large pool of potential signings from which to pick, even to this day, can be an expensive and time-consuming affair.
That's why many clubs, even those in the second, third and even fourth tiers of the English game, have chosen to go down a more data-focussed route. Football is played on grass, rather than spreadsheets, but by crunching the numbers a club's recruitment team can identify players of interest in specific areas, should they be looking for fill a particular position or sign a certain type of player – perhaps a playmaker or a winger that delivers accurate crosses.
Thanks to companies like Opta and Statsbomb, football clubs around the world have access to granular detail that paints a picture of the beautiful game beyond goals, assists, tackles and passes. Who is employed to make sense of the thousands of stats available? That's where the data analyst comes in.
What Is a Data Analyst in Football?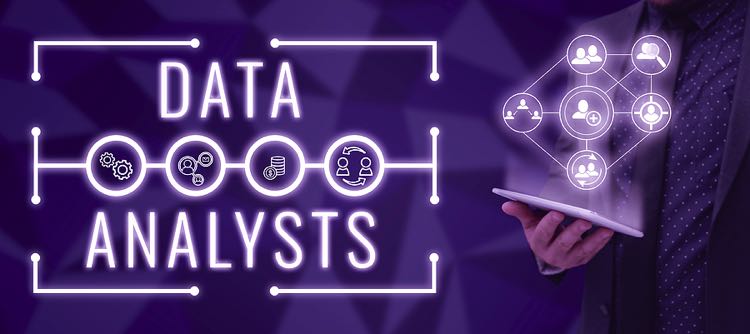 Whether given a specific brief, such as identifying potential signings or analysing an upcoming opponent, or a more general role, the football data analyst is an individual designated to take reams of numbers, spot areas of interest and feed back to the club's manager and coaching team.
Finding Specific Players
When it comes to talent spotting, the analyst will be asked to look for players that fit the manager's style of play or vision. A data analyst at Manchester City will be looking for players that are able to adapt to Pep Guardiola's style of play, which requires line-breaking passes and fluidity of movement.
For a more old-fashioned manager, an analyst might be tasked with finding midfielders that cover a lot of ground and win tackles, or a target man striker that's adept at holding the ball up and bringing others into play.
Examining at Strengths & Weaknesses
If they are handed a more team-focused designation, the football analyst will be tasked with coming up with what is basically a SWOT analysis of an upcoming opponent. What are their strengths and weaknesses? What areas of opportunity are there (maybe they lack pace in defence, their midfielders are slow to track back or they don't defend set pieces well)? Similarly, what threats will the opposition bring to the table?
The role of the data analyst in football is a relatively new one. The data explosion in the beautiful game is a modern phenomenon, with more firms collecting deep stats and access to programs to help with crunching the numbers, such as Python, now more readily available too. It would be wrong to suggest that the classic role of the football scout is dead in the water, but there's no doubt that many clubs are taking advantage of the cost savings – and efficiency – of scouting players via their data in the first instance.
What Data Is Used in Football Analysis?
In days of yore, the league table – specifically the 'points for' column – was the only stat that was considered of interest. There's still plenty of football fans that think that way now, although a more holistic approach to data capture and analysis is clearly of great benefit.
Expected Goals (xG)
Today, statistics like Expected Goals (xG) offer a different kind of insight into how a team is performing, noting not only how many chances they create and yield in a game, but also the historical probability of each shot ending up in the back of the net. It's not an exact science by any means, but it's no coincidence that the teams with the best xG figures tend to be the ones that enjoy success in the league table too.
Expected Assists (xA)
Number crunchers are also being tasked with identifying the xG for individual players too, which helps to illuminate just how deadly they are (or otherwise) in front of goal. That data point has now been extended to include Expected Assists (xA) as well, which identifies players that are skilled in creating chances even if their teammates are poor at finishing them off.
Deeper Statistics
It's somewhat more difficult to analyse defensive players in this fashion, because deeper stats than tackles made or duels won don't really exist. This is an area that data analysis will no doubt explore in the years to come.
Football's Moneyball Revolution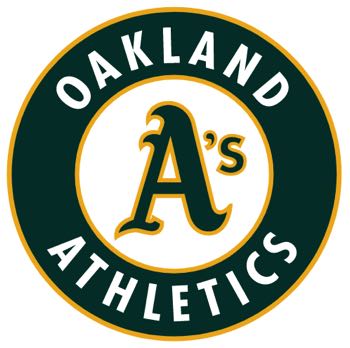 The American writer, Michael Lewis, is famed for his book, Moneyball, the non-fiction look at the success of the MLB baseball team, Oakland Athletics. Despite having a miniscule budget compared to their rivals, the A's continually made the post-season play-offs, and their opponents were left scratching their heads in disbelief at Oakland's consistent over-achievement.
As Lewis discovered, their success was based on the use of data analytics years before any other MLB franchise had started to pore over the numbers, with general manager Billy Beane (played by Brad Pitt in the biopic of the same name) using unheralded stats, such as on-base percentage to find cheap, otherwise unwanted players to sign.
An allegory for life as much as a movie about sporting prowess, it's no coincidence that many football teams tried to take a leaf out of the A's book in the early 2000s. Beane himself was part of a consortium that invested in Barnsley in 2017, although perhaps the best purveyors of his approach have been Brentford and Brighton.
They have risen from lower league mediocrity to the Premier League top-ten thanks to their shrewd recruitment, which sees them identify cheaper-than-average stars via their data, develop them as players and then sell them for a tidy net. Incredibly, since 2018 Brentford's net spend on transfers is minus £700,000. In that time, they have gone from mid-table in the Championship to beating the likes of Manchester City in the Premier League. For context, Chelsea's net spend in the same period is minus £654 million.
How Do You Become a Football Data Analyst?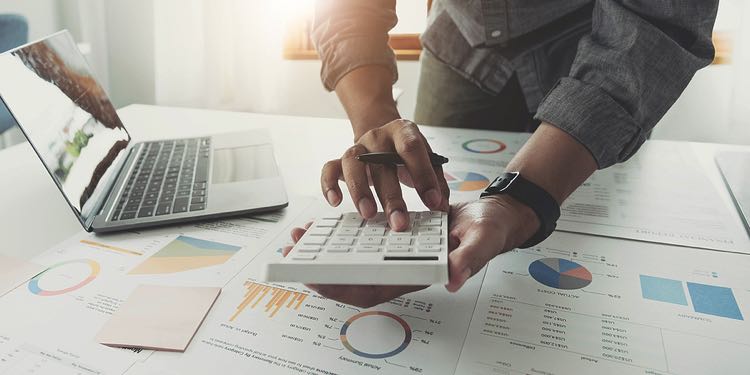 One of the great things about data analysis in football is that if you have the skills, you can actually hone your craft at home using stats that are readily available on the web. That way, you can start to build your own methodologies and models of analysis, which can be presented to scouting and recruitment teams at professional clubs (or at least those willing to listen, anyway).
Essential Requirements
To get a job at a professional football club, you will need some specific qualifications and competencies, however. At the time of writing this article, Newcastle United were recruiting for a new data analyst, and their 'essential requirements' for the role were as follows:
A degree qualification in data analysis, computer science or similar
Extensive knowledge of football
Expertise using programs/software, such as R and Python
Experience of using data visualisation tools
Familiarity with relational databases and SQL
Additionally, a host of inter-personal and communicative skills are really very necessary for the role. If you satisfy these criteria, data analysis is a great way to break into professional football – who knows, maybe one day you'll secure a big transfer of your own.